'The View:' Who is Joy Behar's Husband and Why Did She Wait So Long to Marry Him?
Whoopi Goldberg, Joy Behar, Sunny Hostin, Meghan McCain, and Abby Huntsman of ABC's The View often speak of their families on the show. Behar, who is one of the original panelists since the show's launch on August 11, 1997 (except for Seasons 17 and 18) often showcases her comedic talents on the daytime talk show, with occasional one-liners about her husband, Steve Janowitz.
Even with the intermittent spouse jokes, it's evident that Behar has a solid relationship with Janowitz. The two have been together for over three decades, yet married less than 10 years.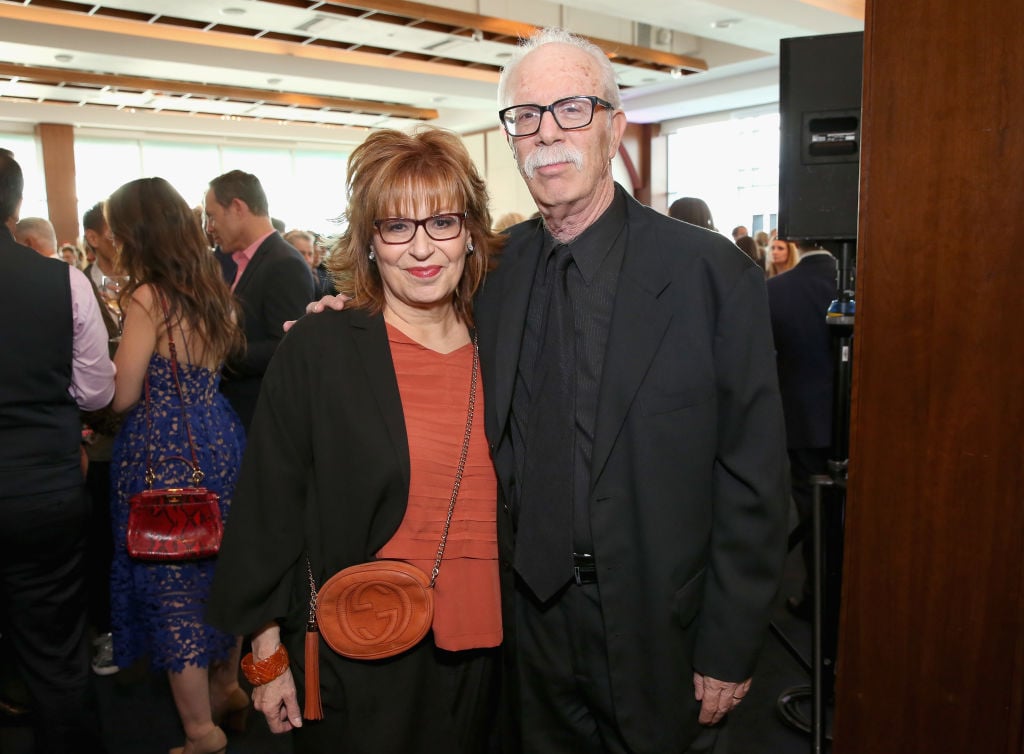 Long courtship, broken engagement
The talk show panelist was previously married to Joe Behar from 1965 to 1981, according to Heavy. The couple share a daughter, Eve.
Behar began dating Janowitz in 1982. The two courted for 29 years before finally tying the knot August 2011, with Behar once commenting that they chose to wait until same-sex marriage was legalized in the state of New York.
Yet the (long) road to the altar came with some disruption. In 2009, Behar broke off their engagement, though the two stayed together. "I'm getting my own talk show on HLN, so I don't have to get married anymore," she joked, according to the NY Daily News. "Actually, I got cold feet again, so I don't know what I'm going to do. It's off the table. What'll happen is, when I decide to do it, I'll do it, and then everybody will know I did it. I can't make up my mind."
Obviously, the comedian changed her mind again and the couple ultimately made it down the aisle in an intimate ceremony in 2011.
Prefers no in-laws
Behar gave another reason on stalling her nuptials. "I waited until all the parents were dead," she cracked, as reported by Heavy. "So I have no in-laws at all. He has none and I have none. 'Cause marriage is mostly about in-laws, I find. They always want you to visit them and come for lasagna."
Janowitz, who is a retired schoolteacher, and Behar live in New York City. Though the couple has no children of their own, they have plenty of company with Behar's daughter Eve, her grandson, and a variety of friends. Behar still relishes the city life and living in the buzz of Manhattan.
"The location has everything I need," Behar said of her neighborhood. "There's a nail salon on the ground floor, which means I can go downstairs in thongs in the middle of a polar vortex. Very important. There's an Italian restaurant across the street with great food. There's a Duane Reade across the street where I can get my Lipitor. And Broadway is always busy. I get spooked in quiet neighborhoods. I want a quiet apartment, but I want a loud neighborhood."
Revealing marriage deets
Shortly after her wedding ceremony to Janowitz, Behar contributed an article to the Huffington Post giving some insight on what makes their relationship work.
In her classic wit, Behar shared a few wisecracking 'intimate' details of their marriage. "We're really romantic; we like to sit on the floor naked, eating cannoli, and watching Hoarders," she wrote, adding, "We like to have sex in different rooms. For example, Steve will be in the bedroom, and I'll be in Loehmann's."
She also shared her secret to successful wedded bliss. "We've discovered the key to a happy marriage. I'm out of the house 14 hours a day," she quipped in the article. "There's still plenty of excitement in our relationship. You should hear me scream when I land a tile on a triple word score."
Behar also disclosed why she finally decided to get hitched. "I only married Steve because I got tired of waiting for Wolf Blitzer to ask me."
Read more: Joy Behar Said She Cried When This Co-Host Left 'The View'