'The View': Who Is Whoopi Goldberg's Favorite Guest?
The View was brought to life by Barbara Walters back in 1997. The plan was to create a daytime talk show hosted specifically by a panel of opinionated and well-spoken women. Throughout the episodes, each host gives their input on current events before inviting various celebs to join them. Sometimes they join the convo, other times their purpose is to perform. The show is also known for offering up great tips that millions of watchers tune in to hear every day!
When Walters created the show, she could never have imagined it would last over two decades. With 22 years under its belt, the show has seen over 20 co-hosts and an unfathomable amount of guest performers. Despite the large roster, there is one host that the fans love the most – Whoopi Goldberg.
How long has Whoopi Goldberg been a host on 'The View'?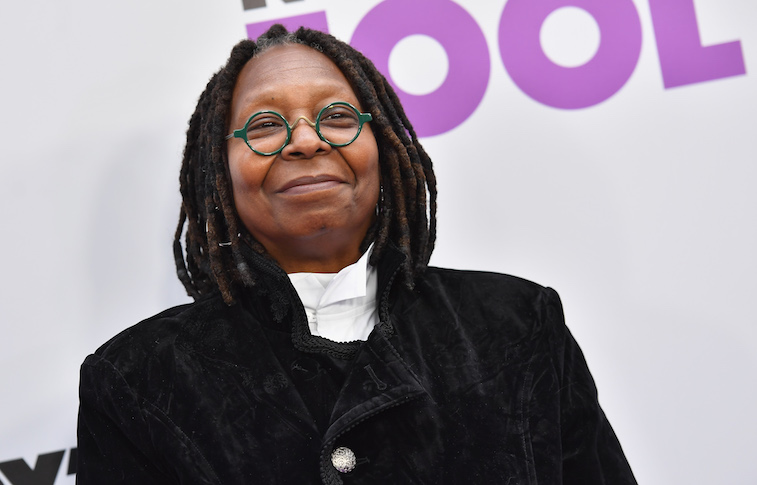 Goldberg joined Walters, Joy Behar, Elisabeth Hasselbeck, and Sherri Shepherd during season 11 which dropped in 2007. While other hosts have come and gone during her time there including famous names like Rosie O'Donnell and Raven-Symoné, Goldberg has basically withstood the test of time! It looks like the Sister Act star has found her true calling.
In fact, Goldberg is such an iconic member of The View that people speculate the show would go down the tubes without her.
When she missed a month, the quality of the show took a huge hit. One that definitely didn't go unnoticed. Goldberg is without a doubt an irreplaceable member of The View crew. One that already has a huge empire at her feet, that means the show drops millions of dollars to keep their golden goose on board every year.
Why is Goldberg the most respected host on the show?
It's pretty clear that the producers of The View respect Goldberg. If they didn't already love her before her health scare, they definitely came to realize just how integral she is to the show's success. But what is it about her that makes fans respect her just as much as the bigwigs at ABC?
For one, Goldberg leans towards more liberal views, alongside her fellow co-hosts Behar and Sonny Hostin, which typically wins her points with liberal viewers. Conservative viewers obviously tend to favor the Republicans on the show, Abby Huntsman and Meghan McCain. The dialogue that opens up between the opposing sides gives a well-rounded view of everything they discuss.
Of course, this is a recipe for some heated arguments thanks to the personalities on deck. McCain and Behar tend to get caught up while Hostin and Huntsman sort of fade into the background with their commentary. In the middle of it all is level-headed Goldberg.
The gatekeeper and the one who can bring emotional arguments down a peg. She's literally been the show's moderator since her first day on and has continued to do so for the last 12 years.
Who was Whoopi Goldberg's favorite guest?
Fans aren't the only ones picking favorites when it comes to The View. Goldberg has also zeroed in on one guest who has made her 10+ year career on the show more than worth the time spent. While interviewing with Andy Cohen, he asked her who her favorite and least favorite guests were. Immediately Goldberg said she didn't have one but then it hit her like a Mac truck.
Her favorite moment was when Billy Crystal came on the show after Robin Williams passed away. Oh, and for the record, she says her least favorites she doesn't even think about. Now that's a woman with her priorities set straight.
With an attitude like that it's no surprise that she's the most beloved host on the show.