'The View': Whoopi Goldberg Answers Whether Meghan McCain and Joy Behar like Each Other
Meghan McCain and Joy Behar don't always get along while filming on 'The View.' Find out what Whoopi Goldberg had to say about them and more.
Meghan McCain has gone up against many people since she joined The View. However, the one person she has had the biggest arguments with is probably Joy Behar. 
There are rumors that they are feuding in real life. Find out what Whoopi Goldberg said about their relationship and more.
Meghan McCain and Joy Behar had some heated moments on 'The View'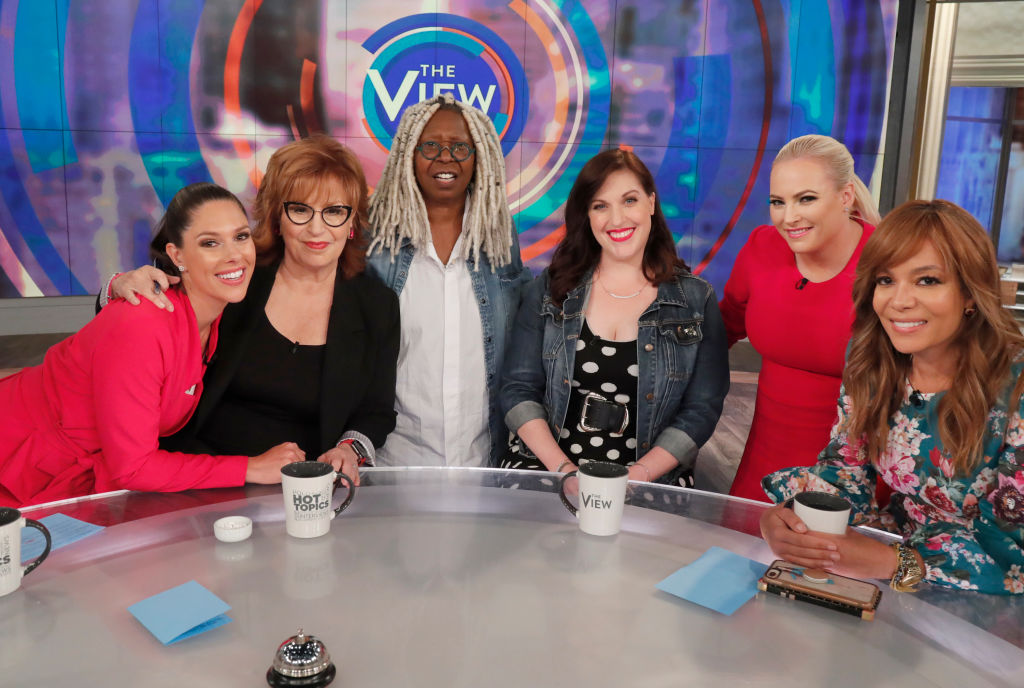 Co-hosts on The View are often having discussions on hot topics. McCain and Behar had several heated moments while filming.
One of those moments was when McCain referred to herself as the "sacrificial Republican" on the show. Behar responded with, "Awww." McCain then said, "Oh, don't feel bad for me, b*tch. I'm paid to do this, okay? Don't feel bad for me." Sunny Hostin told McCain not to call Behar a b*tch.
Behar has also accused McCain of having a "hissy fit" because she was upset she wasn't getting to talk. McCain told Behar in an episode that it was "part of her job" to listen to her.
It's not a surprise then that many fans believe they are feuding if this is how they interact while filming. The co-hosts had to answer how they actually feel about each other.  
McCain and Behar claimed they get along the best backstage
Fans had to sit through a few uncomfortable moments with McCain and Behar filming together. However, the co-hosts claim there is no feud between them.
"Of all the people backstage, we actually get along the best," McCain told Entertainment Tonight. "Because we always want to watch news after and still talk about it." Behar then said, "Yeah, it's true."
McCain talked about wanting to work with Behar in a different setting. "Normally, we disagree but it's still a lot of good stuff coming up. I always thought they should have us moderate the debates," she said. "Because you're gonna get, first of all, we're not going to BS anyone. …We are also going to ask all the questions that both extreme sides of the party want to know and I think that's important."
Behar added, "They're too scared of us." There are still many people who aren't buying the claim that they get along. Goldberg recently had to field a question about them.
Goldberg said they wouldn't work together if they didn't like each other
Goldberg made a visit to Watch What Happens Live and a fan asked what is the biggest misconception about McCain and Behar's relationship.
"I don't know, I don't think about it," she answered. When host, Andy Cohen clarified that many don't think they like each other she added something else.
It's pretty well known that multiple former co-hosts on The View didn't along with each other. However, Goldberg had an interesting response when asked about McCain and Behar's rumored feud.
"No, listen, if they didn't like each other, they would not be on TV together, I'm just sort of saying," she said. "I don't really think about their relationship. I'm actually thinking strictly about myself."
It looks like the co-hosts are still saying that everything is fine between Behar and McCain. Only time will tell if fans start believing them.