'The View': Is Whoopi Goldberg at Risk of Getting Fired After Meghan McCain Debacle?
Whoopi Goldberg and Meghan McCain starred in a major moment on The View last week. As the ladies were debating about a political issue, the moderator of the talk show snapped at McCain for continuing to interrupt. Following the episode airing, social media exploded with talk about how Goldberg shut down the conservative co-host. Some viewers believed Goldberg was out of line and should be released from the show but is her job really at risk?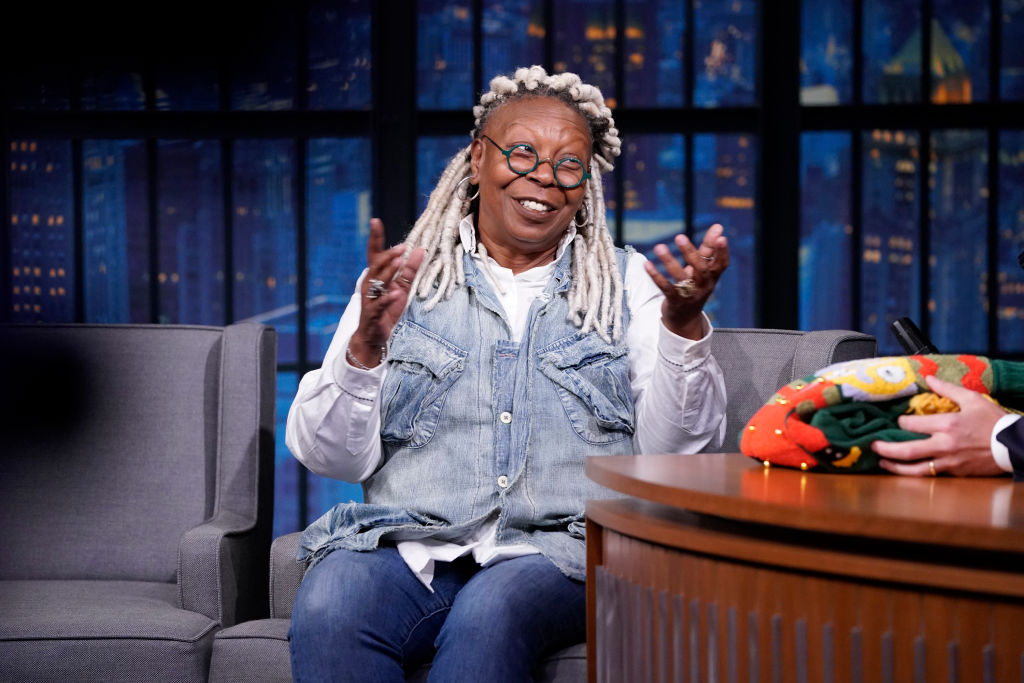 After the ABC daytime program went to a commercial break a producer approached the "Hot Topics" table according to Page Six.
"Producers did come out and prep them for the next segment and explained, 'We still have more show to do.' One of the producers specifically talked to Meghan," a source told the publication.
"Nobody sets out to be rude … it's not the desired goal," the source added.
The View is known for this type of outbursts that tend to go viral. As moderator of the show, Goldberg is given the liberty to take a break to ease the tension at the table. It was not the first time the comedian sends to commercial after the co-hosts spar.
It's not likely that Goldberg will lose her job over this incident as her offense does not merit getting fired.
Whoopi Goldberg and Meghan McCain address the drama
A day after the on-air quarrel, Goldberg addressed the issue at the top of the hour.
"Things get heated on this show," Goldberg explained. "If you watch this show, you know this has happened over the years. We're really passionate. This is our jobs. We come in, we talk to each other, sometimes we're not as polite as we could be. That's just the way it is."
Goldberg added that due to the nature of the topics they tackle, things are bound to get a little heated.
"This is not an indication that women can't sit around and talk," the show's moderator continued. "This is not an indication that we don't know how to deal with each other on camera. Stuff happens on this show in real-time and everybody wherever you sit in all of this, don't assume that we're over here with little butcher knives under the table. This is our gig and sometimes it goes off the rails and it does. Everybody just calm down. It's a TV show."
McCain intervened saying that she only had love for Goldberg as she was a personal friend to her father.
"I love you very much. I've loved you for a long time," McCain told Golberg. "You were good friends with my dad. We fight like we're family. It's all good. We're not tearing the set apart. I think it is a lens into what's happening politically in the country. America's at very heated levels right now and I don't love it. We are all passionate women. I am hyper, hyper-conservative, everybody else at the table is not. Sometimes we're going to clash heads."
The View airs weekdays at 11 a.m. ET and 10 a.m. CT/PT.