'The View': Why Firing Meghan McCain Would Create the Old Elisabeth Hasselbeck Problem
When heads rolled at The View in the Barbara Walters era, it was really something. In 2006, the exit of Star Jones gave tabloids months of material to work with. More than a decade later, the story still comes off as explosive.
Hours after Jones revealed she was leaving The View, fans of the show watched a vexed Walters tell People she felt betrayed by Jones's handling of the situation. Not that Walters wanted Jones to stay on at the show; it's that Walters wanted it handled her way.
Indeed, the code of silence expected at Walters' View might remind you of classic gangster movies. That's why Rosie O'Donnell recently compared the show to the Trump administration. "They will just continually lie and present a false front," Rosie said in the tell-all, Ladies Who Punch.
The best example came with the 2013 firing of Elisabeth Hasselbeck. These days, gossip surrounding the potential exit of Meghan McCain has reached Hasselbeck levels. Should McCain leave, The View might very well find itself with the same problems it had after Hasselbeck's departure.
Walters aimed to silence negative press when she let Hasselbeck go.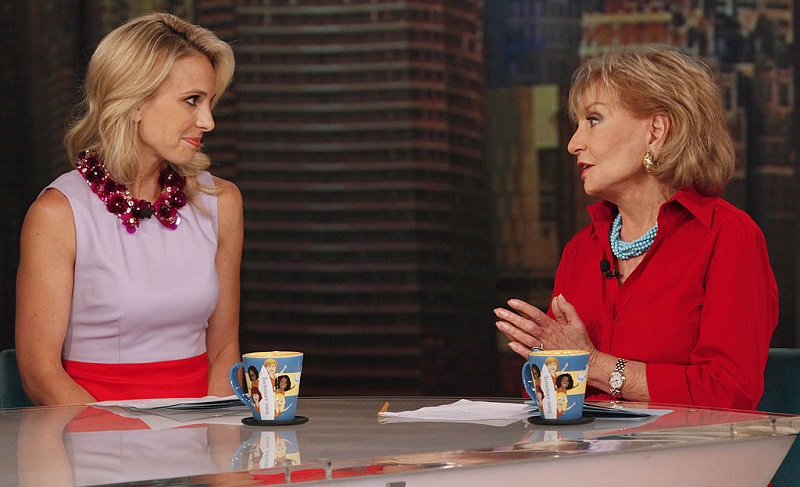 To guarantee Hasselbeck would abide by that code of silence, Walters maneuvered behind the scenes to find her a new job. Ramin Setoodeh, the author of Ladies Who Punch, revealed this tidbit (and much more) in his book that went on sale in April.
You see, she didn't want Hasselbeck telling the media Walters let her go. So Walters found her a cushy job at another network (Fox News, in fact). According to Setoodeh's account, Walters called in the favor and Roger Ailes agreed to hire Hasselbeck.
Walters's high-level power move worked. Hasselbeck stayed quiet for months before appearing to go out on her own terms. So when Walters said, "We have no plans for Elisabeth to leave this show," it sounded genuine (in retrospect).
Walters did all that to keep press coverage of The View favorable. Considering McCain's social media presence — and generally loud voice across all channels — The View would do itself a favor to tread lightly once again.
'The View' would struggle for years to replace Hasselbeck.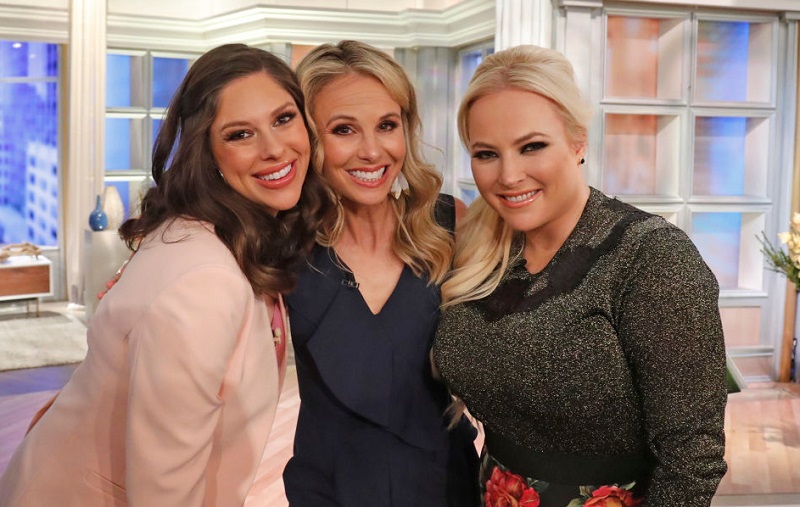 After dropping Hasselbeck (and Joy Behar along with her), The View tried to steer itself in a pop-culture direction. That move failed badly, and producers were soon trying to get Jenny McCarthy to become a conservative voice against her will. The McCarthy experiment only lasted one year.
Following that, The View tried to right the ship with the second coming of Rosie (another failure) and the moderate conservative voice of Nicole Wallace (neither a good nor bad fit).
Needless to say, it was a struggle finding someone to replace Hasselbeck, the show's likable conservative voice. In 2018, prior to settling on Abby Huntsman, The View tried to get Hasselbeck back at the table, Setoodeh reported in Ladies Who Punch.
As a longtime View producer remarked in Setoodeh's book, the conservative chair is meant to be the least-liked seat at the table. You can change the conservative by getting rid of McCain, but you still need to find a brand-name replacement. That's a lot harder than it seems.
Also see: Here's How Long 'The View' Will Be on Summer Hiatus