'The View's' Meghan McCain and actress Pamela Anderson Tangle On-Air Over Wikileaks Founder Julian Assange
The View is off to a running start this fall, with no shortage on heated exchanges. Recently, actress/model Pamela Anderson of Baywatch fame stopped by the table, quickly getting into a tense back-and-forth with co-host Meghan McCain over Anderson's close friendship with Wikileaks founder Julian Assange.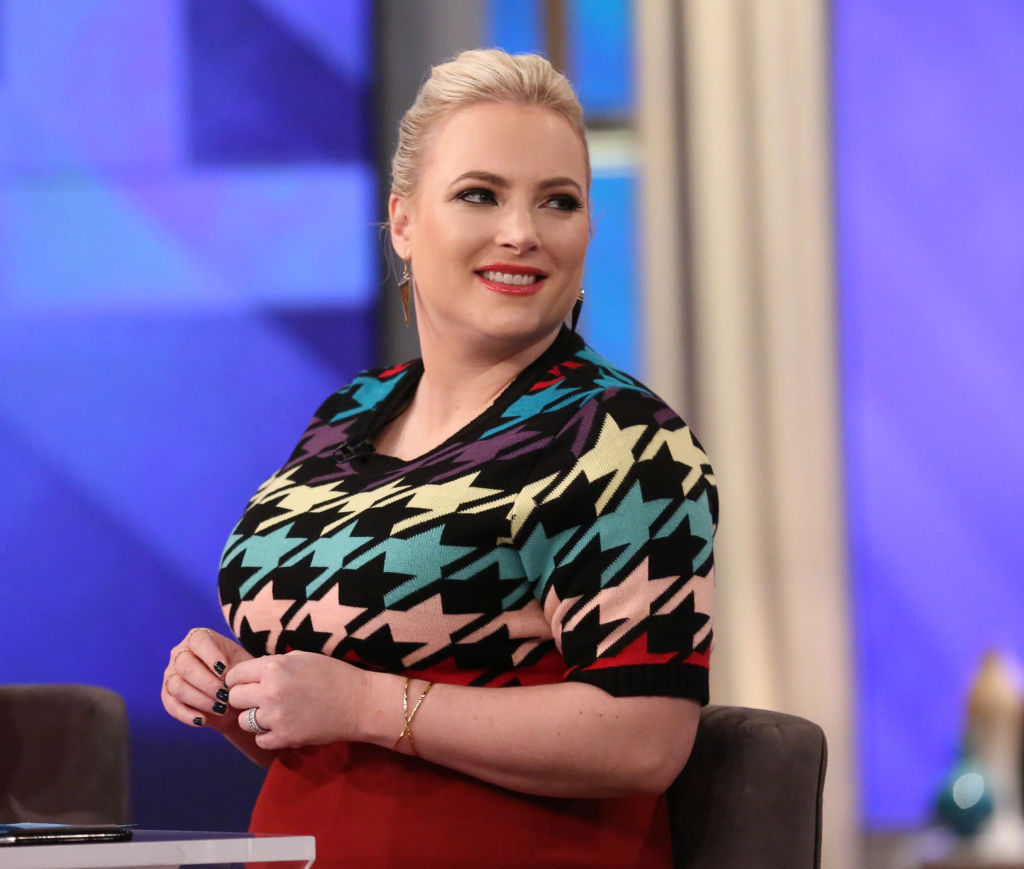 A vocal supporter
According to People, Assange was arrested on April 11 after London's Ecuadorian Embassy withdrew its asylum and brought in London's Metropolitan Police. Assange had lived there for seven years declaring political asylum in the hopes of escaping extradition to Sweden over a rape allegation he has denied. Assange also has espionage charges against him by the Unites States for Wikileaks' publishing of classified information, putting many undercover U.S. operatives at risk.
Anderson has publicly claimed support of Assange over the years, despite the controversial accusations against the Wikileaks founder. She took to Twitter the day of his arrest to voice her concern and anger. "He looks very bad," she tweeted of Assange. "How could you Ecuador? (Because he exposed you). How could you UK. ? Of course – you are America's b**** and you need a diversion from your idiotic Brexit bull****."
She recently posted a plea on Instagram to free Assange, writing a passionate post along with a picture of herself in a bikini holding a sign that says 'Bring Julian Assange home Australia.' "Julian Assange is someone's brother, child and father – he is suffering – his health has deteriorated – he misses his family – the Australian government should ask for him to be released – there is no fairness," she wrote. "This is about politicians playing with peoples lives because he embarrassed them… – he has exposed war crimes, no one has been held to account for these crimes. #freeassange"
Going head to head
The interview immediately went to a boil when McCain asked the former Baywatch star about Assange's revoked asylum, as reported by People. "When you visited him, he was allegedly kicked out of the Ecuadorian Embassy because he was defecating everywhere and creating messes," McCain posed to Anderson, who replied, "No, that's a smear campaign."
McCain shot back, "There was a video." Anderson calmly responded, "What would you do if you were locked in a prison for six years?" Not to be deterred, McCain replied, "I wouldn't be a cyber terrorist, which he is." That didn't stop Anderson, who disagreed saying, "He's not a cyber terrorist."
The View co-host continued her point, commenting, "He hacked information. His leaks included information that put our national security at risk, our military, the lives of spies." Anderson stood her ground, replying, ""War crimes need to be punished and they haven't. The war crimes that he's exposed, no one's done anything about it. But they put him in jail to shut him up. And it's not just America. He's exposed Russia, he's exposed all sorts of different countries."
At one point, the audience applauded Anderson with one audience member being more vocal than the others, to whom McCain clapped back, "Oh, calm down, sir!"
Round 2, and 3, and 4 …
The conversation did not end there, with the other co-hosts also posing questions to Anderson. Joy Behar brought up his publication of the infamous emails from Hillary Clinton, asking Anderson if she thinks Trump won the presidency due to Assange's actions.
"I can see that because of the timing, but Hillary Clinton is responsible for Trump," Anderson replied. "He wasn't helping Trump, he was trying to tell the American people true information that Hillary Clinton was doing so people could make an educated choice. And I think FBI kind of put the nail in that coffin."
When McCain brought up Assange's leaking of classified information putting U.S. spies in danger, Anderson maintained her defense of the publisher, and referred to others who have shared U.S. secrets as 'heroes.' "There's nothing that's proven that he's putting anybody at risk. They've gone through this over and over again," Anderson responded to McCain. "And I think that people like Edward Snowden, Chelsea Manning are heroes. And Julian Assange is a publisher."
Anderson's continued advocacy for Assange prompted McCain to make her own assertion. "He's a cyber terrorist! I'll say it," she erupted. "No. I'm not going to stand by this. It's ridiculous."
The former Baywatch actress didn't shy away from other hot topics, such as posing for Hugh Hefner's Playboy magazine, the #MeToo movement, and that infamous red bathing suit from her iconic series. Overall, Anderson proved to be a worthy guest of The View, and never once wavered from her own.