'The View's' Meghan McCain Recalls Wild Times During Her 20s in an Instagram Post
Meghan McCain of ABC's The View is known for speaking her mind and openly sharing her opinion, even if it's not a popular one. Often weighing in on political issues, McCain draws upon her personal experience growing up as the daughter of the late Senator John McCain.
Though she worked hard building her career in media, McCain recently shared that she made time to enjoy herself as well, detailing some highlights in an Instagram post.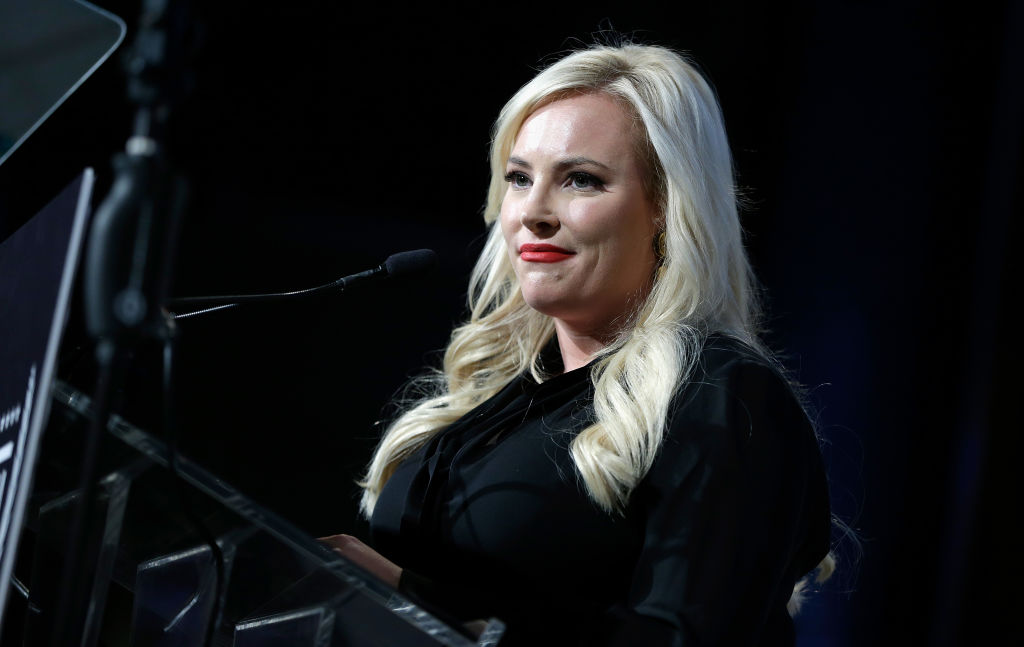 Political pundit
Before taking a seat at the table on the ABC daytime talk show, McCain has served as a writer, blogger, radio show host, and author of several books. McCain also hosted the talk show TakePart Live on cable's Pivot network, and became a co-host on Fox News' Outnumbered before joining The View.
"I'm so thankful to Fox News for the chance to be on Outnumbered, but I'm leaving to focus on other things," she said upon exiting the cable news network, according to Closer Weekly. "I have no doubt the show will continue to do well and wish all my friends and colleagues at the network nothing but success."
Throwback from Memory Lane
In the spirit of 'Throwback Thursday,' McCain recently posted a pic of herself with pal Josh Rupley from apparently way back when. "#TBT @joshrupley with the green hair, me with the pink. I was living in Hollywood in what could best be described as the ultimate bachelorette loft with a balcony that looked directly at the Capitol records building on Hollywood and vine," she wrote.
The View panelist went on to describe her home in California at the time, including an eclectic group of neighbors. "I had giant gold angel wings in my living room, lots of blue velvet and 70's gold mirrored furniture and a closet bigger than my bedroom. I wanted my place to look like 'Graceland meets Scarface' (seriously google it, my place was amazing and I did a spread in refinery 29 showing it off). My neighbors were actors, porn stars and vine stars."
McCain waxed nostalgic on dating experiences and partying with Rupley. "I went to every SINGLE club and kitschy bar in LA, went on dates with the weirdest, creative, eccentric and also the most deeply dysfunctional men (there's a special breed I personally found to subsist in LA) who all thought me being a republican made me some endangered creature from another planet but were curious nonetheless," she posted. "Josh and I got drunk tattoos on the sunset strip, I co-hosted the all-time most fun and wild daily tv show I'll ever work on (with the truly the most creative people I've ever met). We drove to Palm Springs on the weekends, stayed up all night dancing at every gay bar but always ended the night at the Gold Coast."
Shout out to a friend
In her post, the media pundit also referenced her career field, suggesting that she may be the one from her industry that was enjoying life the most. "I have so many hundreds of crazy/beautiful memories than I could possibly write out on an Instagram post. Some that I'll never, ever share ;) – nor will Josh so don't even try, he's a vault. I think I had more fun in my twenties than absolutely anyone else in all of media (at least political)," she wrote.
McCain paid homage to Rupley for his faithful friendship on Instagram, noting his support throughout her life, writing, "I am grateful for a ride or die friend @joshrupley who has known me through every incarnation of my life."
The talk show host concluded her post on a more personal note. Often being slammed on social media for being too harsh or literally getting heckled by The View's live audience, McCain wrote that those who judge her so critically have not taken the time to find the real Meghan. "For everyone who ever called me an ice queen – you never really got the chance to know me," she wrote, ending her post.