'The Voice': Are Gwen Stefani and Blake Shelton Engaged?
Blake Shelton and Gwen Stefani have been the darlings of 'The Voice' since they started dating in 2015. Have the two taken their relationship to the next level and gotten engaged?
Blake Shelton and Gwen Stefani are everyone's favorite Voice couple…which isn't that hard to be as they are the only couple on the show. But that doesn't lessen the genuine love that fans have for their relationship. Ever since they started dating, people have been wondering when the two would take their relationship to the next stage and get engaged.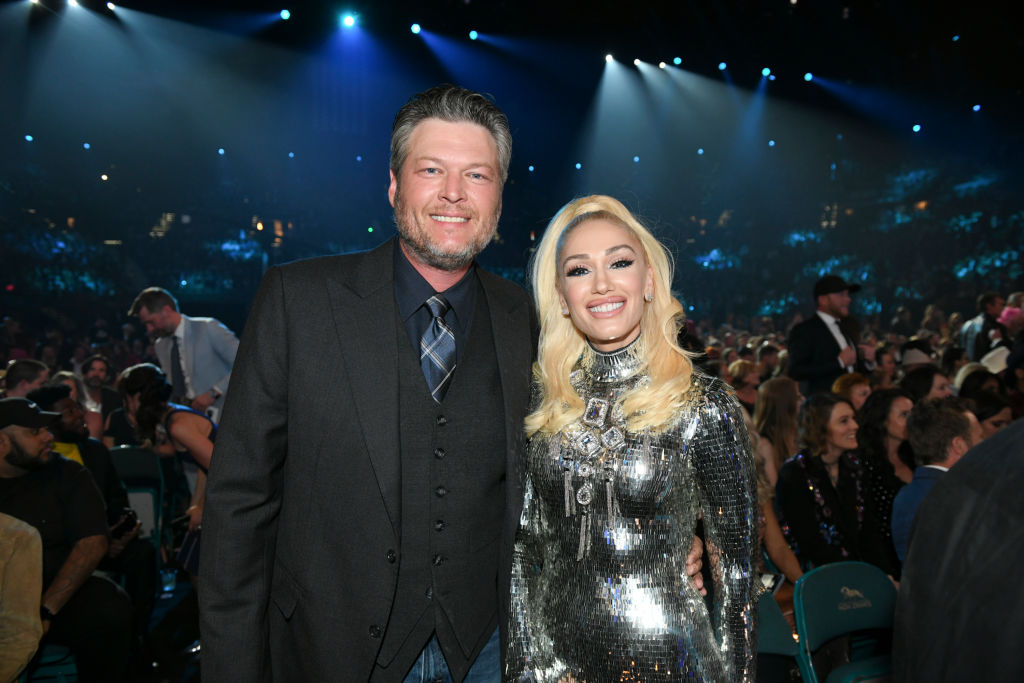 Well, recently Stefani stepped out wearing a rock that sparked some serious engagement rumors. So, are wedding bells really in the singers' futures or is this just another false alarm?
Blake Shelton and Gwen Stefani's romance
Both Shelton and Stefani have a rocky past when it comes to relationships. Stefani divorced her husband of 14 years, Gavin Rossdale, in 2016.
"Nobody except for my parents, the people involved, and whoever they told," Stefani told Cosmopolitan of who knew what she was going through in her marriage. "Nobody would believe it if I could really say what happened. I went through months and months of torture."
"All you have to do is listen to every single song I've ever written and it's all there," she continued. "It's an ongoing theme that I've had for a long time."
And Shelton had just ended his second marriage to singer Miranda Lambert when he and Stefani got together. Lambert has since remarried, but that hasn't shaken Stefani and Shelton's relationship at all.
"Blake is paying no attention to what Miranda is doing and if she is happy or not with Brendan," a source told HollywoodLife.com. "He wishes her no ill will, however, it's not something that's on his radar."
"Miranda is a part of Blake's story and Blake's life and he will always be around her in one way shape or form because they will always be connected in the country world. They will work with the same people, they will be at the same award shows and though he once had amazing love for her he has found an even stronger love for Gwen," another source told the outlet.
And since they have gotten together, they have only grown closer. Shelton even said that he considers Stefani to be his best friend.
"Rose, I couldn't be happier for you, that you have Gwen as your coach," Shelton said on The Voice after Rose Short performed "Big White Room" by Jessie J. "Because I've had Gwen as my best friend, and I can see the effect that it has on somebody, the way she helps you to believe in yourself."
Are Gwen Stefani and Blake Shelton engaged?
At the People's Choice Awards on Nov. 10, Stefani accessorized her Vera Wang dress with a stunning ring, which obviously brought up some questions as to the status of her relationship with Shelton.
"It might be a real ring, a real diamond but it's not a wedding ring. No, no," she told E! News of the accessory. "It actually doesn't fit over the glove on this hand so I put it on this hand. But good, right?
She went on to promise that fans would know when the time actually came.
"When I have something to say, I'll say it," she commented.