'The Voice': Blake Shelton Jokes That He Has Stockholm Syndrome Because of Adam Levine
Adam Levine decided to quit The Voice after 16 seasons on the show. The former coach would often make fun of Blake Shelton and make things harder for him.
Many wondered if anyone would replace him by feuding with Shelton this season. Gwen Stefani took his chair and has also prepared to go up against him.
Find out what she had to say about Shelton missing Levine in the latest episode and what he had to say in response.
Blake Shelton had a message for Adam Levine before the season started
This is the first season without Levine. It's a big change for the show, but also for Shelton. He talked about this and gave a message to Levine before the season started.
"Adam's not on the show and I want him to know that he can still kiss my a** wherever he is right now," he joked with Entertainment Tonight.
What has it really been like for him to be without his friend? "Literally, you know, with Adam being gone, I'm not gonna lie, that was scary. It's weird," Shelton admitted. "Without him here, it's literally shocking to not have him here."
Levine has been enjoying his family after the show
The singer is still releasing new music. However, he is spending a lot more time home with his wife and daughters.
"[I'm] able to stop in this moment to [be] with my new, young family and have the greatest time ever," Levine told Ellen DeGeneres. "Now I'm just a stay-at-home dad. I just stay at home and do very little. It's great."
He admitted that his daughter, Dusty isn't a fan of his singing. " She doesn't like it that much," the father admitted. "I wish I was lying. This one moment I spent with her, [I was] playing guitar and she was playing with stuff, looking at me every once in awhile."
He added, "I was auditioning for my daughter, it's ridiculous. … Finally she just looked at me, put her hand on the guitar and said, 'Put that down.'"
Shelton joked about missing Levine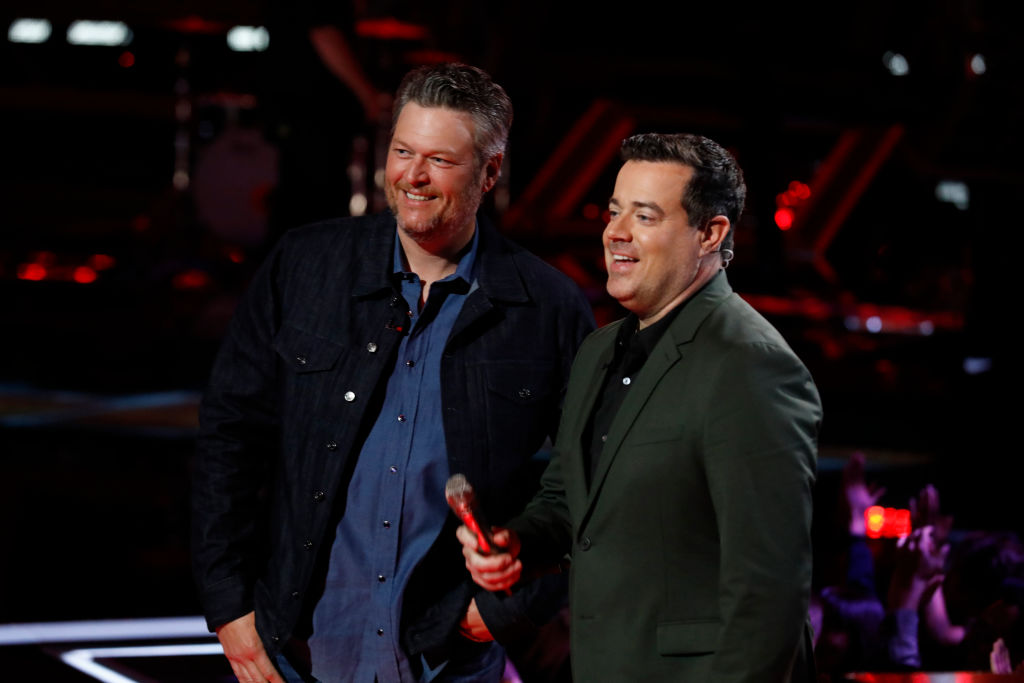 The newest episode was the fourth part of The Blind Auditions. There was a segment where all the coaches stopped to talk about the country singer.
"Don't you feel like you need to be meaner a little bit because he's starting to get lonely for Adam?" Stefani asked the hosts. "Do you feel withdrawal?" John Legend asked the country singer.
"I'm having like a…what is it when the person gets separated from their kidnapper?" asked Shelton. "Stockholm Syndrome," answered Legend. "I'm having Stockholm Syndrome," joked the coach. "If you guys could be not playful like cut to being overweight. Just go for it, really go for it!"
All of the coaches including Kelly Clarkson have been giving Shelton a hard time this season. He has lost a lot of potential team members to them.
Fans will have to wait and see who will win in the end. But it looks like all of them have stepped up to the plate to be more mean to the country coach.