'The Voice': Blake Shelton Mentions the Rumor His Relationship with Gwen Stefani Is for Publicity
There is a rumor that Blake Shelton and Gwen Stefani's relationship is for publicity. Find out what Shelton had to say about the rumor on 'The Voice.'
Everything is open to joke about for Blake Shelton on The Voice. Sometimes that involves his fellow coaches and other times it's about what has been written about him.
It's not a secret that he and Gwen Stefani met on the show only to start dating. Find out how he mentioned the rumor their relationship is all for publicity and more.
Blake Shelton and Gwen Stefani started dating after meeting on 'The Voice'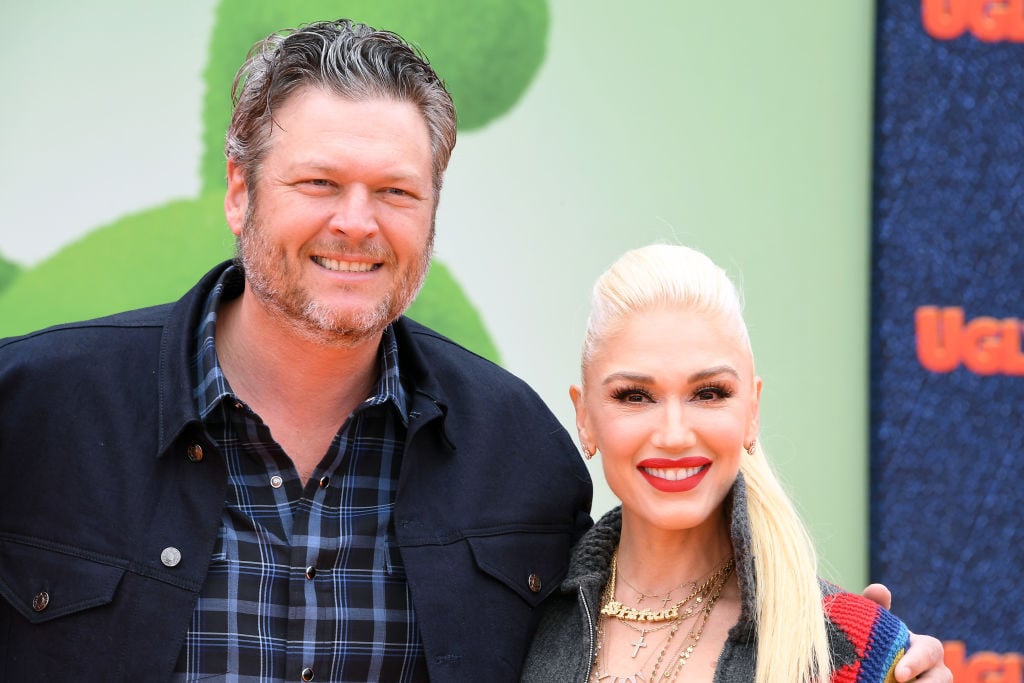 Stefani joined The Voice for the first time in season 7. She didn't start getting close to Shelton until after he announced he was getting a divorce from Miranda Lambert.
"He basically told me what was going on with him," Stefani told Howard Stern. "We just started this friendship. I wasn't trying to start a relationship. I was just trying to not die. There was no plan. It was an incredible gift to be able to have a friend."
She also told Seth Meyers that she didn't know Shelton existed before the show. Once they started dating they had to get to know each other's music and more.
There have been rumors that their relationship is fake
Some find it very convenient that the celebrities fell in love while working together on the show. There has been a rumor that their relationship is fake.
They have joked about being set up before. Stefani joked with Ryan Seacrest, "I think that NBC did that. Two divorced people at the same time." She then said, "But to be super honest, it is kind of crazy we both went through the same thing at the same time. There's been so many people that I've gotten comfort from."
The couple is still together after four years and are now back to working together on The Voice. Shelton revealed that he still knows about that rumor.
Blake Shelton mentioned a rumor about their relationship
Stefani paired up Rose Short and Jessie Lawrence to sing "Can't Feel My Face" by The Weeknd in the Battle Rounds. Both singers blew the coaches away and they gave them a standing ovation.
The country singer had something to say to the duo after the performance. That also included a rumor about his relationship with Stefani.
"This may come as a shock to the both of you, but Gwen spends a lot of time with me when we aren't working on the show," Shelton said. "Our relationship is just for publicity though."
John Legend who is married to Chrissy Teigen had something to add to that. "I know the feeling Blake," he said.
When Legend gave his feedback to the contestants he said, "I haven't spent as much time with Gwen as Blake has." Shelton said, "You damn right you haven't."
In the end, Stefani could only pick one so she picked Short. She then hit her button to steal Lawrence back and so did Shelton.
"Blake wants to sleep alone tonight," said host Carson Daly. He didn't put up a fight but said he hit his button as a sign of respect for Lawrence. It just shows that he has a soft spot for Stefani and doesn't care about the rumors.