'The Voice' Fans Argue This Top 4 Contestant Has an Unfair Advantage
Season 17 of The Voice is fast approaching its finale, as four contestants get ready to square off for a chance at $100,000 and a record deal with Universal Music Group. Each coach has one contestant left on their team. Soon-to-depart Gwen Stefani is pushing for Rose Short, while Kelly Clarkson is banking on Jake Hoot. John Legend has Katie Kadan, and Blake Shelton has Ricky Duran.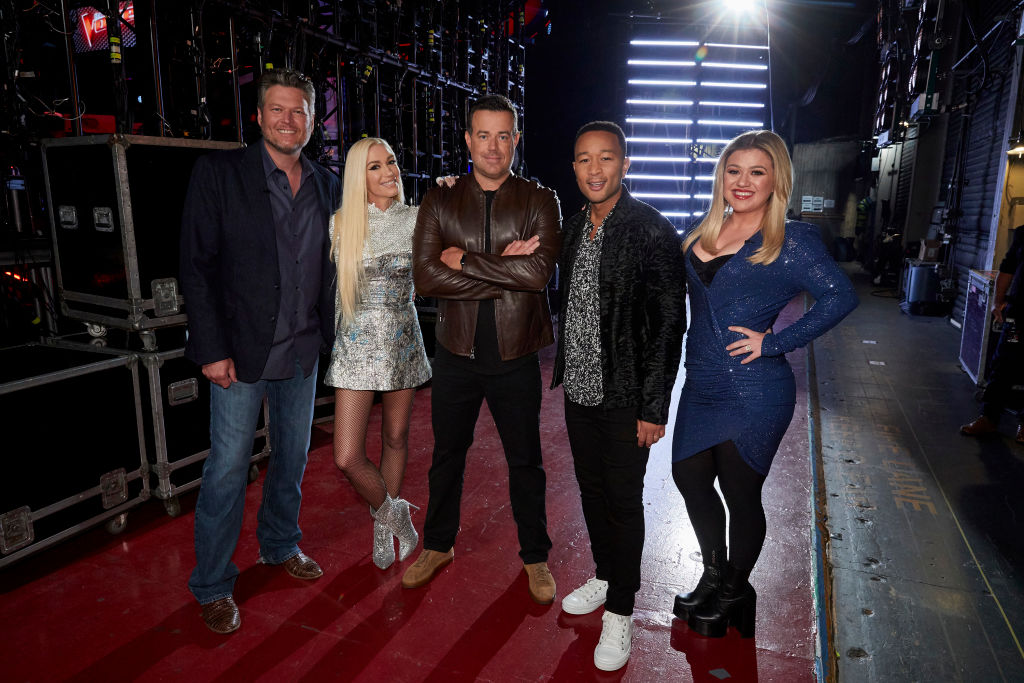 While each of the contestants remaining boast devout fans at home, some who watch The Voice wonder: is one artist, in particular, benefitting from an unusual circumstance on the show? Can one singer left — who has come this far — have an unfair advantage to thank? 
Fans of 'The Voice' insist Jake Hoot may have an unfair (and rare) advantage 
The Voice, over the past few years, has been filled to the brim with talented country vocalists, forcing country fans to choose their true favorites as the competition grows steeper. However, this season, many fans feel Jake Hoot did not have a lot of country artists competing at his level. In an online discussion about Hoot, fans of the show explained:
No hate but IMO he's having the highest streams on Apple because he's the only country singer left. To me, he's not even as good as the 3 country guys in the semi-finals last year (Dexter, Andrew and Gyth), I really enjoyed their performances and all of them stood out in their own ways.

Reddit User 
I was just talking about this with my mom. Country fans don't have to split their votes or listens this year, so it makes it a bit easier for him. But I'm okay with it because I really like him lol

Reddit User 
He is unquestionably benefitting from a season that was shallow in the country lane.

Reddit User 
Jake Hoot, country, and 'The Voice'
Many fans feel that Jake Hoot will win because he is a country artist, and The Voice, for some reason, often tends to wind up with a country vocalist as its winner. While this is not always the case, it happens often enough that fans have noted the trend. One viewer explained:
I think Jake is better than Gyth and Andrew last year. But I hated Gyth and Andrew, and I dislike Jake. He has a nice voice but I'm afraid he will probably win on just being country :(

Reddit User 

Not to mention, Hoot is a talented singer who has grown on the show (which most viewers admit); meaning, he has demonstrable growth and a lack of competition in the country space both working in his favor. However, many fans feel the latter will be the ticket to his success.
While Hoot may deserve the honor, as he is a strong vocalist, many fans argue that he is not as unique or as impressive as other singers left on the show, and they fear he will benefit from circumstances out of his control (and unrelated to his talent).