'The Voice': Gwen Stefani Calls an Elimination 'Unfair' and Blake Shelton Has an Interesting Response
The teams on The Voice are only getting smaller. It's that point in the competition where fans vote on who moves on and the bottom singers have to sing to win them over to stay.
Gwen Stefani shared her disappointment over an elimination. Find out what Blake Shelton had to say and more. Warning spoilers for Live Top 11 Eliminations!
Two artists were shockingly up for elimination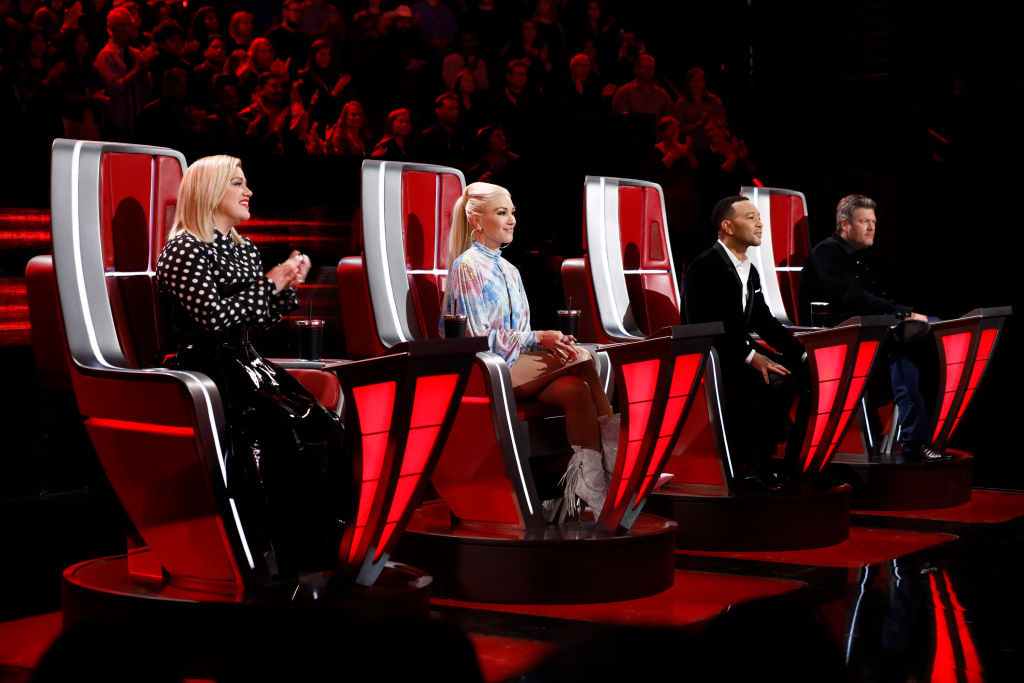 Shane Q performed "Jealous" and Myracle Holloway performed "You Are So Beautiful" to win over voters in the Live Top 11 Eliminations. The judges had a lot say about about their performances and the fact that they were in the bottom at all.
"It's incredible to just watch you just use your gift in front of everyone and just be so calm and just so creative in everything that you do," said Stefani after Holloway's performance. "And I hope America can see that you deserve to be here. You deserve to sing again."
The two artists took the stage before the result was announced. Holloway had some parting words for Stefani.
"I would like to say, Gwen thank you for everything," she said. "Everything that you've instilled in me the golden nuggets, the jewels that you've given me. And this has helped me just get out of a shell that I was in, just helped me kind of take off layers and layers and step out and do more than I knew that I could even do."
Kelly Clarkson took her time to address not just her team member, but Holloway too. "I really want to address you both because I'm super bummed if you really count what happened last night I just really don't think you two specifically deserve to be in this spot," she said. "You know technically as singers."
She added, "This is a show called The Voice and you're on key and doing your best and you're soulful and you're nailing it. You both did such a great job last night."
Many fans were upset with the results
The Voice fans aren't afraid to share their disappointment. Many tweeted agreeing with the coaches that the singers didn't deserve to go home.
One fan tweeted, "@MyracleHolloway should have made it to the top. She has an amazing voice. How many can sing Whitney Houston songs like that? The voters must be tone deaf. The coaches aren't doing the contestants, who sang pitchy, any favors telling them how great they are. #TheVoice."
A second fan tweeted, "Sorry so disappointed! It's called 'The Voice' and in my opinion that voice is Myracle Holloway." A third tweeted, "Seriously, sometimes I hate this show. Myracle has a far superior voice and great stage presence. Shane bores me to tears."
Stefani doesn't think her elimination was fair
Stefani shared a video in a car with a Shelton after the episode on Instagram. She was understandably sad about the results.
"Sorry about Myracle," Shelton told her. Stefani said, "I know. We're just talking about it. It seems so unfair. She's so talented."
The country singer understood this. "I know. It would have honestly been unfair if Shane had gone home." He added, "The only thing that will make sense, is if my team wins." The eliminated singer shared a photo on Instagram after the episode.