'The Voice': Gwen Stefani Jokes That Blake Shelton Isn't Allowed to Bring This One Thing into Their Home
Gwen Stefani tells Blake Shelton that this one thing isn't going in their house on 'The Voice.' Find out what it is and more about their life together.
Blake Shelton and Gwen Stefani like helping each other while on The Voice. But they also like giving each other a hard time.
Sometimes their jokes gives fans a peek into their life at home. Stefani recently joked that the country singer isn't allowed to bring something into their home. Find out what it is and more about their life off the show together.
Blake Shelton and Gwen Stefani recently bought a house together
The couple has been together for some time. Stefani talked about enjoying visiting Shelton in Oklahoma with her boys in the past. They reportedly bought a home together in a very different part of the country recently.
According to Us Weekly, they bought a home in Bel-Air, but are living in a rental. That's because the newly bought property is reportedly going through renovations.
Stefani joked that he isn't allowed a recliner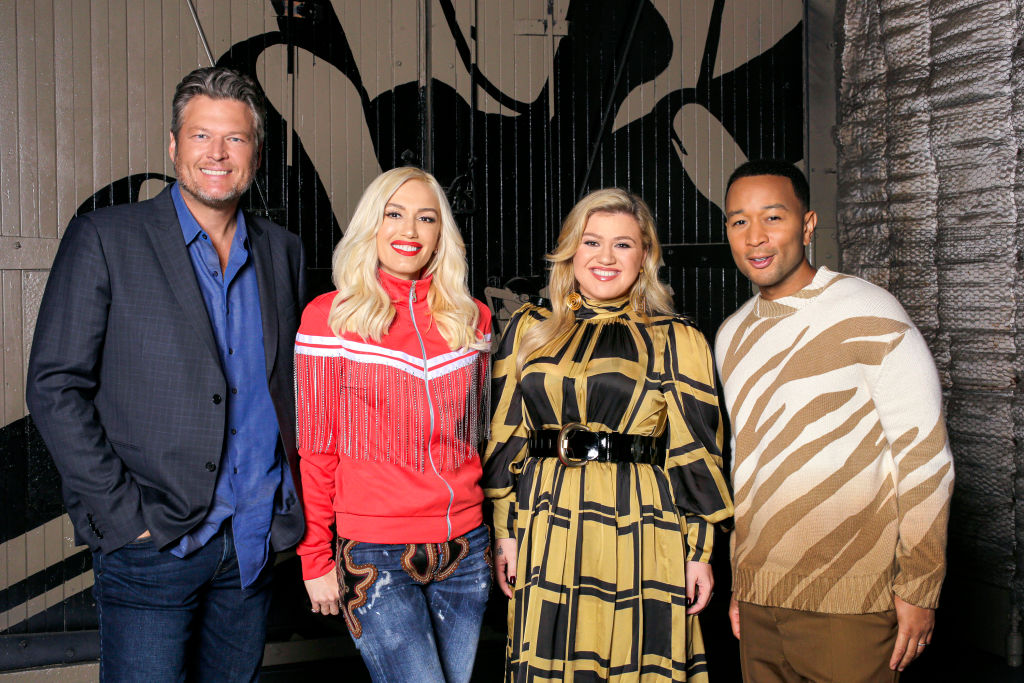 Shelton matched Ricky Braddy and Zach Bridges to go against each other for the fourth part of the Knockouts. Bridges sang "The Dance" by Garth Brooks and Braddy performed, "So High" by John Legend. Their coach had a tough time picking between them when the time came.
"Ricky, the fact that you could sing like that, my jaw was on the floor," said Stefani. "You just have so much flexibility and you could do any genre so it's incredible. I'm happy for you. And Zack, your voice has such a storytelling quality to it and I love that song now that I'm country."
Shelton noted that Stefani was wearing her boots as she said that. He then said he felt like he was in the wrong chair to make his decision.
"Well, what I was thinking just then is that I wish that these chairs reclined," he told host, Carson Daly. "It helps me to think if I can lean back," he joked as he leaned back in his chair.
"I see a La-Z-Boy deal in your future," joked John Legend. "Nope, not in our house," said Stefani.
Shelton talked about Stefani switching to country since they've been dating
The episode isn't the only time Stefani's switch to country has come up. Shelton talked about it on Matina McBride's podcast Vocal Point.
"If she was sitting here, she would tell you she's never going to be good with names. She can't remember anybody's name," Shelton told her. "She knows so many songs now."
The country singer then said, "And in fact, I would say that Gwen, I don't know how she'd feel about me saying this, but I'm going to say it. I bet she listens to probably 75 percent country music now."
He went into detail about all the times in the day she listens to it. "Just that's what in her car, that's the station that stays on, when we're together she has playlists," he said. "That's what she puts her kids to bed at night to is country music playlists."
It sounds like the couple listens to a lot of country music around each other. They're just not going to relax in reclining chairs together at home any time soon.