'The Voice': Have Fans Completely Turned Against Adam Levine?
Adam Levine has been on The Voice since Season 1 and has been a fan-favorite. However, a lot of fans recently turned on the coach in Season 15 after he made a shocking decision. Have fans completely turned against him in Season 16 as well? Here is everything you need to know.
Adam Levine doesn't have any team members left for the finale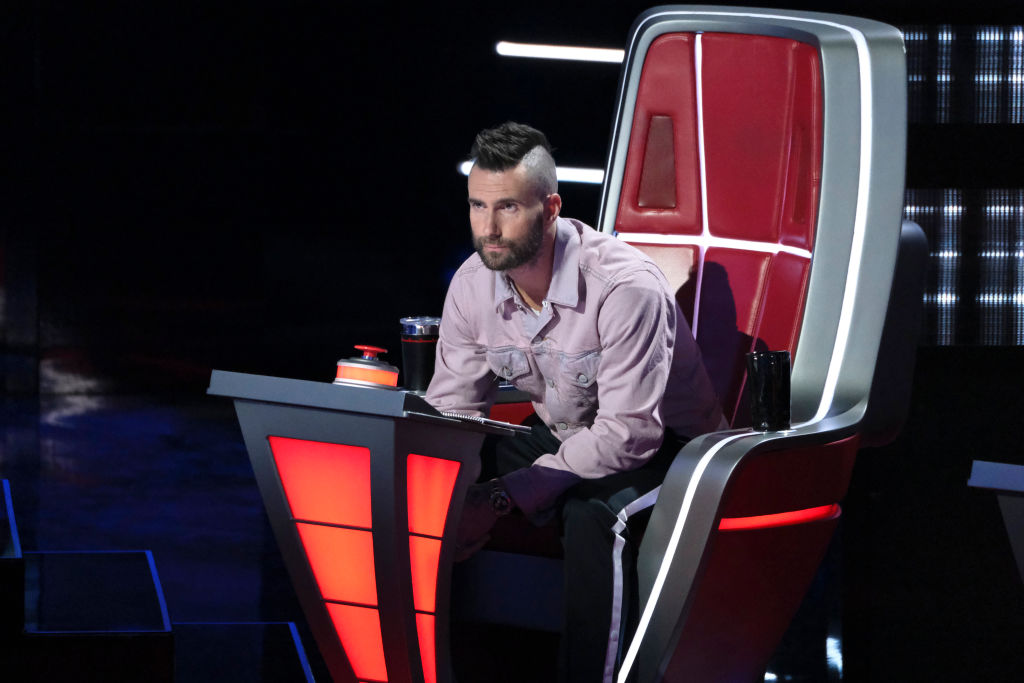 Team Levine took a major hit after there was a twist. There were eight contestants who moved forward due to the Top 13 for getting the most votes. It didn't matter which team the contestants were on so things became unbalanced quickly.
Five contestants from Team Shelton, two contestants from Team Legend, and one contestant from Team Clarkson made it through. Levine didn't have anyone make it through but got one person with Kanard Thomas returning from The Comeback Stage. He also saved Mari Jones.
However, next week Levine was left with no more team members because Thomas was eliminated along with Jones. He doesn't have any skin in the game for the season and that's not the first time this has happened.
Levine finished Season 15 with no singers left after angering fans
Last season was a shocking one for Levine. That's because he made a controversial move before falling out of the running for the competition.
His contestants DeAndre Nico and Reagan Strange were up for elimination the week before the final week of the competition. They got the chance to sing in order to get saved by fans' votes, but Strange was too sick to perform.
Nico performed anyway and afterward, Levine pleaded for fans to save Strange instead because he wanted to support "an unbelievably talented little girl right now who is not able to fight for her position on this show."
Nico was eliminated and many fans were angry about it. They took Levine's plea as a betrayal to his contestant. It was probably not surprising that Strange didn't get enough votes from them later because of this. Levine was then left with no more team members for the finale.
Some fans campaigned against Levine again
It looks like last year could have come into play with how people voted on Jones this season. Some fans tweeted about paying Levine back for using the time he could have campaigned for Nico to defend Strange. However, not all fans voted with that mission.
Some fans think Levine deserves a second chance
There were fans who said Levine is actually a good coach and wanted him to stay in the competition. But there were also some who don't have faith in his coaching but wanted his contestant to move forward.
It looks like Levine has gone from a fan-favorite coach to a more controversial one. However, it looks like fans haven't totally bailed on him just yet. Maybe Season 17 he will be able to turn things around and break his bad streak.
Read more: 'The Voice': Kelly Clarkson Wants to Make Another Bet for If She Wins Season 16
Check out The Cheat Sheet on Facebook!