'The Voice': How Blake Shelton and Gwen Stefani Are Already Getting Competitive for Season 17
Season 17 of The Voice should be interesting since it will be the first season without Adam Levine. Blake Shelton, Gwen Stefani, John Legend, and Kelly Clarkson will be the coaches competing.
Blake Shelton and Gwen Stefani are in a relationship, but they're getting competitive even with each other before filming. Find out how and more about their time leading up to filming.
Blake Shelton and Gwen Stefani already started talking about winning next season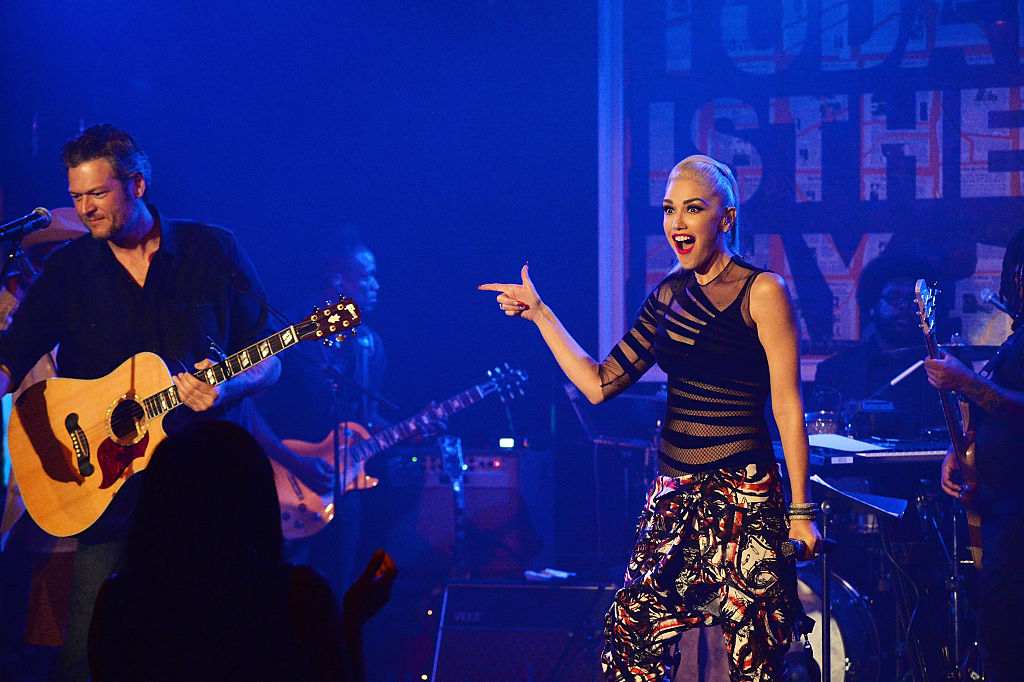 Stefani is replacing Adam Levine for Season 17. She has already coached three times before.
The coaches all have their own teams competing against each other. But the couple can't help but talk about the next season with each other at home.
"We're starting to have pillow talk about it," Stefani revealed to E! News. "Every season I've been on it it's been a different version of being with Blake. So this is like a different version of it."
They are already getting each other mentally prepared to take on John Legend and Kelly Clarkson. She said that Shelton told her "We still gotta beat the competition. I was like 'got it!'"
She also admitted something about planning for the season. "There's not a lot of strategy except for I'm gonna win."
Stefani said she's excited to beat Shelton next season
The pop singer is getting prepared for next season. She shared some photos looking back and talking about the show.
She shared an old photo of herself in an Instagram story with the words, "Never would believe I would be on set on Universal lot." She also posted a picture of herself relaxing on a couch in her trailer and wrote "Back at @nbcthevoice today!!!!!! So many amazing memories in this trailer. Life-changing. So grateful to be back. So excited."
Stefani later shared a photo of Shelton in her story and wrote, "Getting excited to beat this guy on the voice this season!" What is his reaction to the trash talk?
Shelton said he isn't going to let her win
The country singer welcomes the competition. He talked about why he's excited that she's getting ready to go up against his team.
"I'm glad that she's already feeling competitive," he said according to People. "Of course, I'm not going to let her win. I'm going to have to win, but I'm going to have to do it in a way that she doesn't feel like I beat her. I don't know if that's possible or not because I definitely don't want to upset her — that's not going to pay off for me in the long run. This will be her fourth time on the show, so she's no stranger to it. She knows what she's doing."
It sounds like Stefani is ready to take down everyone including Shelton. She talked about not really having a strategy, but knowing she wants to have the last singer standing in the end. Fans will have to wait for the next season to see if she'll actually come out on top.