'The Voice': Is Maelyn Jarmon's Win a Sign Fans Are Voting Against Country Music and Blake Shelton Now?
Maelyn Jarmon won Season 16 of The Voice with John Legend as her coach. Her win stands out for multiple reasons. Is it a sign that fans are voting against country music and Blake Shelton now? Here is everything you need to know.
Blake Shelton has the most wins and it's due to country fans
The country singer has been on the show since Season 1. Since then he has cemented his place by getting the most wins with six. He has often won with country artists.
Blake Shelton gave credit to country fans for voting for his team. "America they can see it when you have an actual real bond with somebody on your team. People connect to that," Shelton told Kelly Ripa and Ryan Seacrest.
"There is something about the country audience out there. They're very active. You know from [American] Idol some of yall's winners," he said. "The country audience is so loyal and they connect. They follow through, man. They get on the phone. They vote."
This season got backlash when Shelton's team got an advantage with a twist
Season 16 replaced the knockout rounds with cross battles. There was then a twist that the eight most-voted contestants from any team can move into the top 13.
That led to Shelton getting the most singers through with five contestants. Team Adam Levine was almost entirely wiped out and Team Kelly Clarkson had just one contestant voted through.
There were a lot of fans angry with the results on Twitter. It also started a conversation around Shelton's fans really skewing the results. The campaign for fans to vote for singers that weren't on his team continued.
Some fans were even preparing to be disappointed by the final results because of how fans voted in the past.
Maelyn Jarmon won over country artists in the finale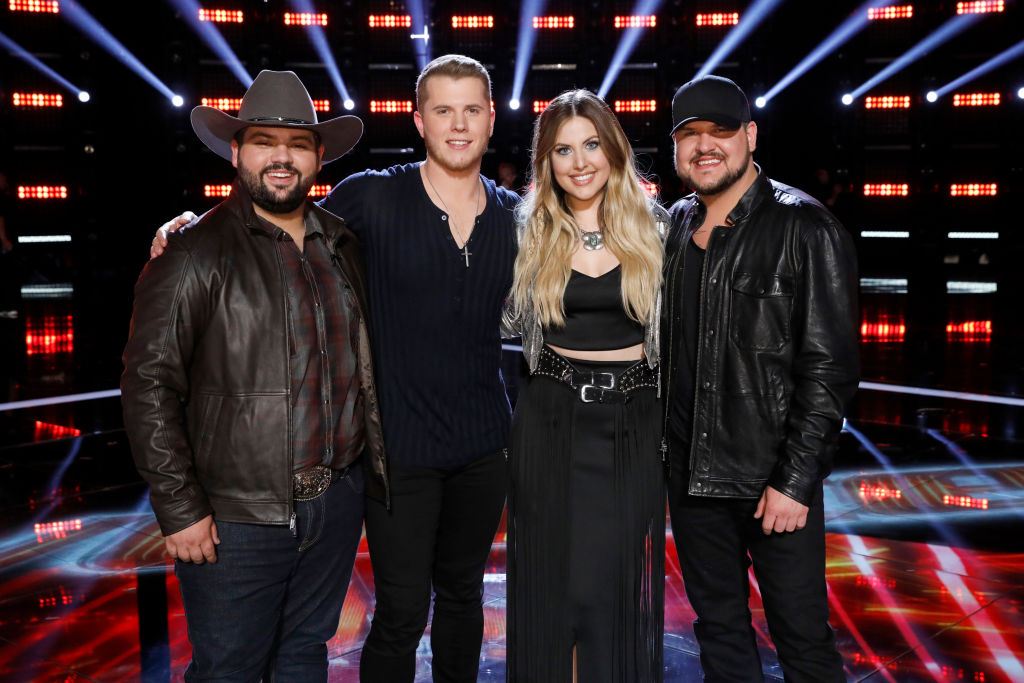 The finale came down to Gyth Rigdon, Maelyn Jarmon, Andrew Sevener, and Dexter Roberts. Everyone but Jarmon would be considered a country singer so the odds seemed to be stacked against her. Instead, she came in the first place, Rigdon was runner-up, Roberts was third, and Sevener was fourth.
It's kind of surprising given the show's history. The winner and her coach seem to have different takes on how her difference could have affected her chances.
"I was absolutely intimidated. That was a lot of country boys to go up against," Jarmon revealed to USA Today. Her coach talked about how she stood out from the finalists was a good thing.
"I think it gave us an advantage to stand out being the only woman, and only non country artist," Legend said according to Entertainment Tonight. He said that Jarmon is still great on her own.
"But when you have Maelyn on your team, she's supposed to win The Voice. Her voice is supposed to win," he said. "That's why it's called The Voice."
It's tough to say if the twist earlier this season really turned the tides against voters giving an advantage to Team Blake Shelton. It's possible that voters just really thought Jarmon was the best of the finalists and things will go back to the way they were in Season 17. The good thing is that the coaches aren't changing so we can see if Legend will be able to pull out another win.