'The Voice': John Legend Says He Thinks Blake Shelton Is Happy Gwen Stefani Is Replacing Adam Levine
Adam Levine will surprisingly not return for the next season of The Voice. Gwen Stefani is taking his place as a coach instead. That means Blake Shelton is losing his best friend on the show but gaining back his girlfriend.
John Legend talked about his reaction to the change and Shelton's feelings about it. Find out what the coach said and more.
Adam Levine is getting replaced by Gwen Stefani
It was previously announced that all of Season 16's coaches would return next season. Then there was a surprising update that Levine won't return and will be replaced by Gwen Stefani.
Carson Daly said Levine will "always be cherished member of The Voice family, and of course, we wish him nothing but the best," while announcing the news on the Today show. The news seemingly came as a shock to the fellow coaches.
Clarkson tweeted, "Found out last night about @adamlevine leaving The Voice & while I get that he's been doing the show 4 a while & wants to step away, it will be weird showing up 4 work & he's not there To start an amazing show from the ground up is a big deal!"
Newcomer Legend simply tweeted, "We'll miss you, brother." Shelton also reacted to the news on Twitter.
Shelton and Levine gave emotional statements about each other after the announcement
Fans know that Shelton and Levine became really close from working together on the show since Season 1. They often acted like they had a feud but described each other as best friends.
Shelton responded to the news by tweeting, " Having a hard time wrapping my head around @adamlevine not being at @NBCTheVoice anymore. After 16 seasons that changed both of ours lives. I only found out about this yesterday and it hasn't set in on me yet. Gonna miss working with that idiot."
Levine also gave a long statement about his departure on Instagram. There was a section dedicated to Shelton.
The caption read, "And, BLAKE F*CKIN' SHELTON. I couldn't hide my love for you if I tried. Seriously. I tried. Can't do it. Our friendship is and always will be one for the books. Whatever this whole surreal experience was, Im just happy I got to experience it with you. You're my brother for life. Kelly and John, take care of the cowboy and I'm sure I'll be back to say hi very very soon."
Legend thinks Shelton is happy that Stefani is replacing Levine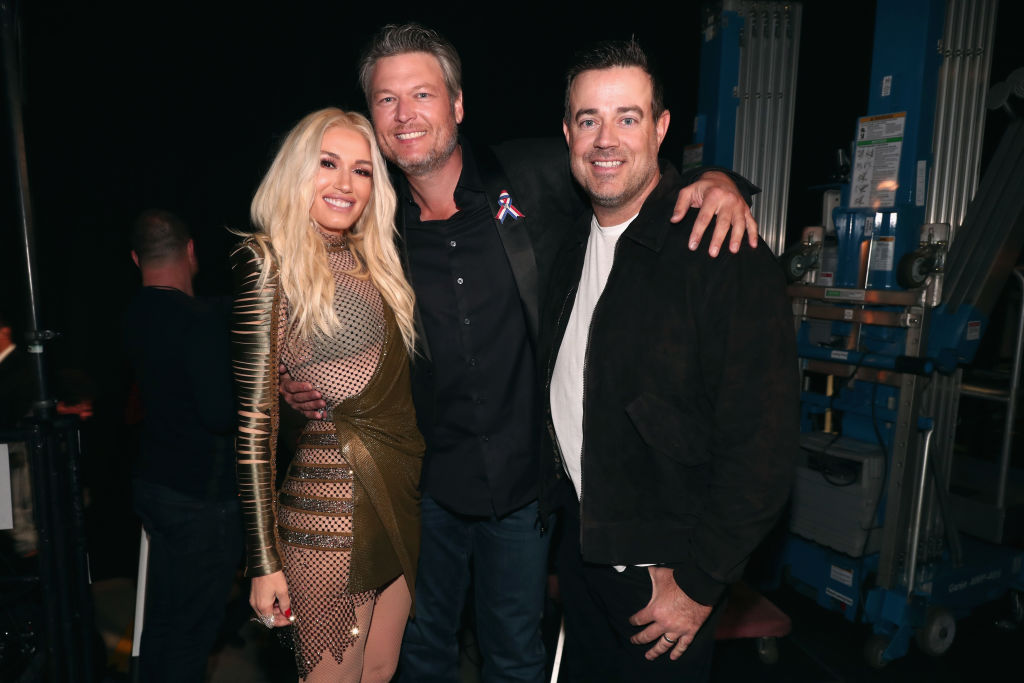 The Season 16 winner reacted to the casting change again in an interview. He revealed how he felt about Levine not coming back.
"Yeah, we're sad to see him go. We are very sad, and he's been a part of the show since the beginning, 16 seasons," he told Entertainment Tonight. "He's been so important to the show even existing, so we're all going to miss him."
Legend said there is one person who is happy that Stefani is coming back. "Yeah, Gwen's going to be great," he said. "I think Blake [Shelton] is pretty happy about it."
It sounds like the news is bittersweet. Fans are getting a familiar coach back who also has a close relationship with fan favorite, Blake Shelton but losing a staple on the show.