'The Voice': Kelly Clarkson Talks About Understanding Adam Levine's Reason for Leaving the Show
Adam Levine has left The Voice after 16 seasons. The news is shocking for multiple reasons and the other coaches are still reacting to the big change.
Kelly Clarkson recently talked about her reaction to Levine leaving the show and understanding his reason for it. What was the reason? Here is everything you need to know.
Adam Levine won't be back for the next season of The Voice
It was first announced that Adam Levine would return for Season 17 along with Blake Shelton, Kelly Clarkson, and John Legend. That changed when there was an announcement that Levine is leaving and will be replaced by Gwen Stefani.
Carson Daly announced the casting change on the Today show. He said Levine will "always be cherished member of The Voice family, and of course, we wish him nothing but the best."
It was pretty obvious that this was unexpected for the fellow coaches. Shelton tweeted, "Having a hard time wrapping my head around @adamlevine not being at @NBCTheVoice anymore. After 16 seasons that changed both of ours lives. I only found out about this yesterday and it hasn't set in on me yet. Gonna miss working with that idiot."
Clarkson tweeted, "Found out last night about @adamlevine leaving The Voice & while I get that he's been doing the show 4 a while & wants to step away, it will be weird showing up 4 work & he's not there To start an amazing show from the ground up is a big deal!"
Kelly Clarkson said she understands why Levine left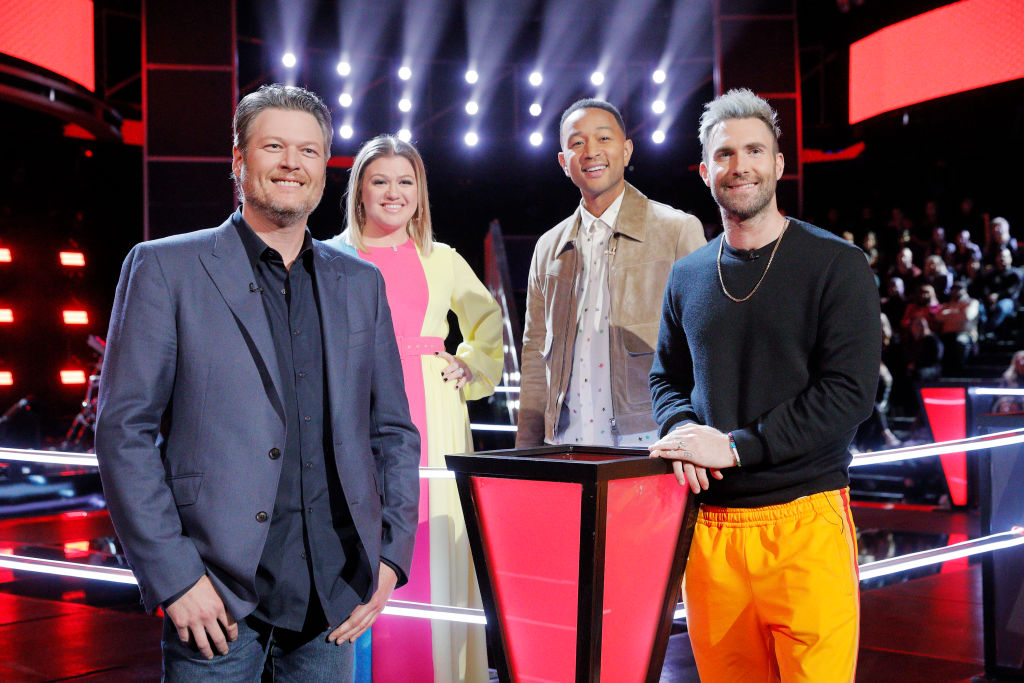 She might have been surprised by the news that Levine won't be returning but now she understands it. Clarkson talked about how she came to understanding.
"I found out the night before everybody else found out. I was texting him and everybody else," she told Extra. She went on to talk about her initial reaction.
"It was kind of a shocking thing," she said. "But I kind of get it. He's been doing it for eight years — that's a long time. He's got a couple kids. Still has a career. Still touring. It's a very rigorous schedule fitting everything in."
The singer anticipates next season being strange without Levine. "It'll be weird going to work. 'Where's Adam?' But I totally get how busy it is trying to fit everything in plus having a family."
Levine reportedly left because he was unhappy with the show's format
It's possible that things could have naturally came to an end for Levine, but there are reports that he left because he was unhappy. That's because the show made many changes in the recent years.
"Adam's decision was difficult one for him. It had nothing to do with backlash," a source said according to Us Weekly. Another source claimed it was because he disliked the show's format for multiple seasons. Also, the fact that America has been favoring country music factored into his decision.
Although the news came as a surprise to Levine's fellow coaches, they seem to be understanding. He posted a long statement on Instagram thanking NBC, those who supported the show, Daly, and more for being part of the experience.