'The Voice': Nick Jonas Chosen to Restore the Original Vibe?
When The Voice first premiered, Blake Shelton, CeeLo Green, Christina Aguilera, and Adam Levine sat in the four coveted red swivel chairs. Each coach brought an individual appeal to show, carrying a specific responsibility in the four-way on-screen dynamic.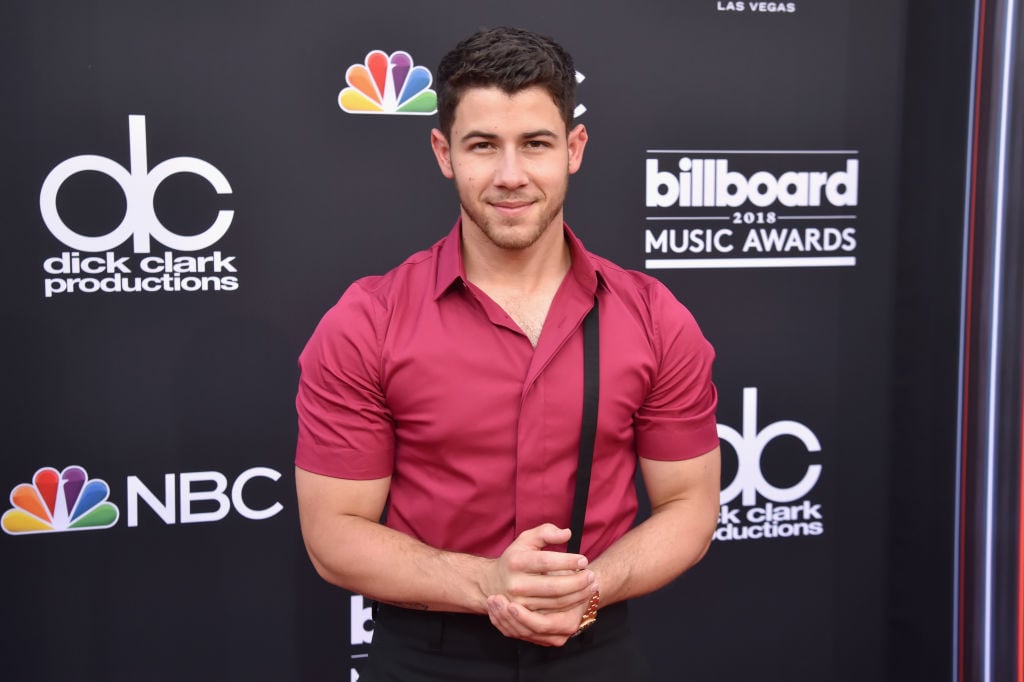 Aguilera — the female powerhouse with a knack for competition, decisive, and eager to put the boys in their rightful place. Adam Levine and Blake Shelton: two halves of a bickering bromance, illustrating the show's ability to flip the orthodox formula inherent to most competition shows: this time, the coaches were in it to win as well. CeeLo Green: the laid back guy, petting his cat, and trying to snag some top-tier talent while enjoying the ride. 
In terms of their musical inclinations, Blake Shelton was, and still is, the show's country boy with a deep, intoxicating voice. Christina Aguilera brought a mix of pop and soul to the table, yet she was often the one to snag anyone who was trying to make it to the top on the back of a bad*ss belt. CeeLo Green captured funk, contemporary R&B, soul, and a bit of hip hop. And, as for Adam, he was the pop and pop-rock guy with an impressive falsetto. 
This season, with Kelly Clarkson, Gwen Stefani, Blake Shelton, and John Legend, we got two women and two men – a balance of estrogen and testosterone often amiss from the hit competition show. 
Not only were there two women this season, but their genres also overlapped, as both operate within the pop and pop-rock space; however, Stefani leans towards New Wave and Ska, while Clarkson has a country background. John Legend, similar to CeeLo Green, is known for his Contemporary R&B and soul music. Legend is also praised for his calm disposition on the show; many consider the "All of Me" singer a breath of fresh air.
With news that Gwen Stefani is out, and Nick Jonas is in, the show could be looking to restore its original vibe, bringing in Nick Jonas to fill Adam Levine's pop/boy band-esque shoes. Not to mention, Blake has already started squaring off with the future coach, and the current season hasn't even ended!
Will Nick Jonas serve as the next Adam Levine on 'The Voice?'
Both Nick Jonas and Adam Levine are part of bigger bands, while most other coaches on the show have been solo artists. Levine is the frontman for Maroon 5 and Nick Jonas sings for The Jonas Brothers. Nick Jonas has also been repping a pretty high falsetto as of late. Furthermore, both operate within the pop, pop-rock spaces; meaning, there would theoretically be similarities in the talent they would attract … and the talent the Jonas brother may come to steal from Blake Shelton.
Shelton has already taken to social media to let Nick Jonas know that it's on come season 18, and Nick Jonas is not backing down. Considering NBC chose Nick Jonas — another handsome frontman with a pop background — and both he and Shelton have already prepared for battle, the most logical explanation seems to be that NBC wants to restore what they lost after Adam Levine bid the show farewell. 
Could the show ever rediscover that lost magic? Will a similar artist be enough? Will Blake and Nick be able to sell the new story — create a new buddy rivalry?