'The Voice' Season 16: Which Coach Has the Highest Net Worth?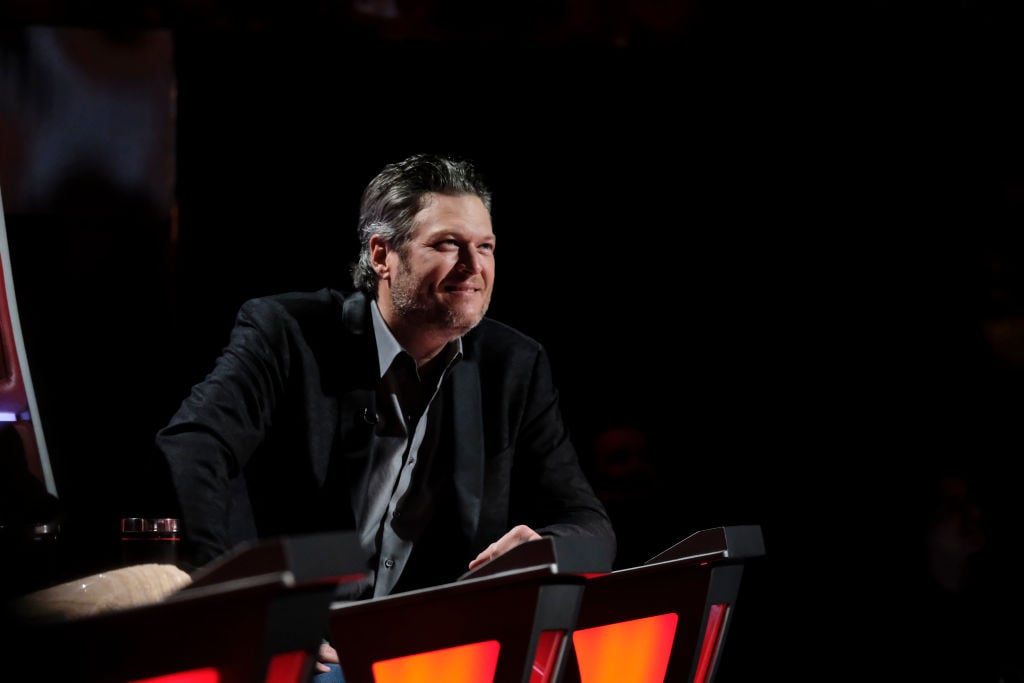 The Season 16 coaches are bringing a lot to the table given their experience. All of them are successful in the music industry, but they also managed to own successful bars, write books, and get into producing TV shows.
So which one has the highest net worth from juggling so much? Here are coaches Blake Shelton, Adam Levine, Kelly Clarkson, and John Legend ranked from the lowest to highest net worth.
4. Kelly Clarkson's net worth is estimated to be $28 million
The powerhouse has come a long way from her American Idol days. She has released eight studio albums, wrote two children's books, and it has been announced she is getting her own talk show.
She also returned to reality TV by joining The Voice in Season 14. The newcomer reportedly started making as much as Blake Shelton and Adam Levine on the show with $14 million per season because that season was running at the same time as American Idol, according to Life & Style.
Now she is reportedly making even more than that with $15 million, according to Variety.
3. Blake Shelton's net worth is estimated to be $60 million
The country singer might be in the best position on the show considering he's one of the coaches that's been there the longest, has the most wins, and is making a lot of money.
Blake Shelton reportedly has the net worth of $60 million and was the highest-paid country artist in 2018. This comes from touring but also having businesses like his bar, Ole Red, which has four locations.
It's probably no surprise that he was reportedly also one of the highest-paid stars on the show in 2016 by making $13 million per season. Shelton is reportedly making more than that now because he negotiated when Gwen Stefani returned to the show. It's a good strategy considering viewers would be pulled in to see the couple together again.
2. Adam Levine's net worth is estimated to be at least $60 million to $90 million
The rocker started on the show from Season 1 and therefore has one of the highest paychecks from the coaching gig. Adam Levine reportedly gets paid $13 million per season and he's still making money other ways.
His band, Maroon 5 has been highly profitable in sales. Their album, V was the fifth to sell a million copies. It's continuing to do well and the album Red Pill Blues was released in 2017, which included "Girls Like You" featuring Cardi B. It wasn't the band's best-performing album when it comes to the charts, but they got to follow up it up with performing at the Super Bowl so they aren't showing any signs of stopping.
Levine also made money in the past from appearing in Proactiv commercials, and most recently appeared in a Pampers' Super Bowl ad with John Legend.
1. John Legend's net worth is reportedly $45 million
The EGOT winner has found success through many avenues. John Legend has released six studio albums and won 10 Grammys. His Oscar win was for writing "Glory" with Common for the movie, Selma. He then won a Tony for co-producing Jitney. The performer cemented his EGOT in 2018 by winning an Emmy for Jesus Christ Superstar Live in Concert.
All of that work reportedly comes to the net worth of $45 million. The performer has a company called Get Lifted Film Co. which produced shows like Underground and United Skates. It also produced movies like Southside with You.
Lastly, Legend appeared in advertisements for Google Assistant. His newest gig on The Voice also pays, but his salary has yet to be reported.
All of the coaches show that musicians often have to make money multiple ways to reach a high net worth. The Voice paychecks also are a big help since they are all making millions from doing just one season.
Read more: 'The Voice': Why Kelly Clarkson and John Legend Joined the Show
Check out The Cheat Sheet on Facebook!