'The Voice': Taylor Swift Gives Joana Martinez Heart Palpitations as She Gives Her Feedback During Knockouts
Taylor Swift is mentoring contestants on 'The Voice.' Find out how Joana Martinez reacted to meeting her and more.
Taylor Swift is on this new season of The Voice to give contestants advice for the Knockouts. Many contestants were excited to meet her given where she is in her career.
The latest episode showed one contestant who was especially excited to be mentored by Swift. Find out what happened and more.
Taylor Swift is the mega mentor this season of 'The Voice'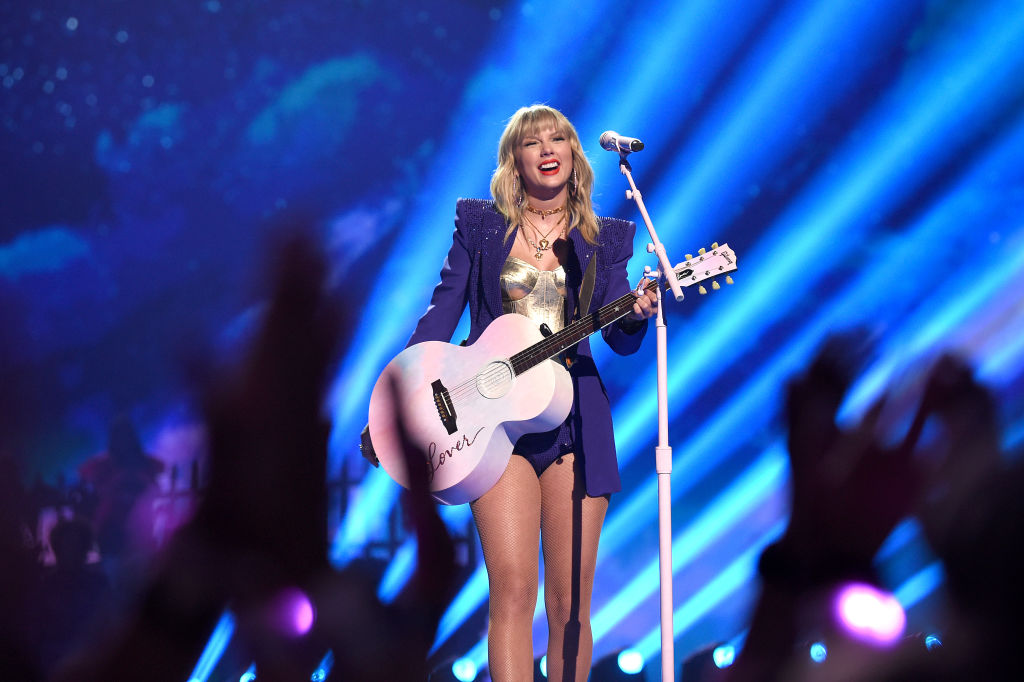 Swift was previously was on season 4 and 7 of The Voice. She is back as the mega mentor for the Knockouts this season.
"I wanted to come on the show because when I was here before I had a really good time," she said on the show. "The one thing that's really cool is that I was in that position. Not on a television show, but you have to put yourself out there so many times in this line of work."
Joana Martinez said she had heart palpitations talking to Swift
Blake Shelton matched 15-year-old Joana Martinez and Ricky Duran for Knockouts. "Both of these two are incredible by the way," he told Swift. "The reason you guys are together is just you're so explosive. I know you two will bring the fireworks with you."
Martinez picked "California Dreamin'" by The Mamas & The Papas because she's in California living the dream. "Really on the nose but I love it," laughed Swift.
After Martinez performed for Shelton and Swift, she was given some notes. "That was beautiful," said Swift. "The dynamics were perfect. The only thing is that we all have our comfort zone motions that we do and yours is this and I love it. But it can just get a little repetitive."
She told her to walk around the stage as she performed and Martinez performed again. Swift called her "phenomenal" after the change.
"Oh my god, having palpitations right now," said Martinez. Shelton joked, "Oh I know. She does it to me too. It's happening to me right now."
"Taylor Swift calling me phenomenal," Martinez said in her interview. "I had no words. You saw me." We later see her sitting down talking to herself, trying to calm down from meeting Swift.
She went on to ask for a picture together. "Please god, give her this picture before she has a heart attack!" joked Shelton.
Shelton hugged Gwen Stefani for stealing Martinez
Martinez went up against Duran who sang "She Talks To Angels" by The Black Crowes. The coaches were impressed by Duran's voice and stage presence.
"Joanna when I got you in the blind auditions I was shocked," said Shelton. "I'm continuously blown away by your talent. And Ricky you're my only four-chair turn and you came on this show with the mindset of 'I want to be coached' and that's something that I really respect about you."
He picked Duran in the end. However, Martinez got a second chance because Stefani stole her. Shelton hugged Stefani and Martinez joined them.
"I can't wait to get to know her and figure out who she wants to be," said Stefani. Kelly Clarkson noted that the contestant is staying in the same family by going with Stefani.