'The Voice': Which Coaches Are Returning for Season 17?
Season 16 of The Voice is getting close to naming a winner. Adam Levine, Blake Shelton, Kelly Clarkson, and John Legend have put in their best efforts into winning, but will they get a second chance next season?
The show has announced the coaches for Season 17. Here are the coaches and more to know about them.
John Legend previously revealed why he joined the show
Legend has really shaken things up this season. He is the newest coach and he's still giving Shelton a run for his money in Season 16. What made him decide to join the cast?
"It's fun, and it's a chance to be home," Legend revealed to People. "You get to work in Los Angeles where you live, and I get to see my kids all the time. It's actually quite nice." He added, "It's nice to be close to home. [It's a] quick commute and I'm there when they go to bed most nights." 
But was it enough for him to stick around? The show recently revealed which coaches will return and it looks like it was.
Adam Levine, Kelly Clarkson, Blake Shelton, and John Legend will be returning
The show's official account announced the big news on Twitter with a picture of the four coaches. The words "back for more" are over the pictures of Levine and Clarkson.
Some took this as meaning just Levine and Clarkson will be back, however, Shelton also tweeted, " They all decided to come back for more even after Team Blake has 5 of the artists in the Top 8!! HAH!! @NBCTheVoice#TheVoice – TEAM BS."
Shelton certainly got the upper hand this season due to a twist in the cross battles. It allowed eight contestants who had the most votes to move forward no matter what team they're on. The playing field immediately became tilted to the country singer's favor with five of his contestants moving through.
Although Shelton is a favorite coach among fans, the twist got a lot of backlash. It almost knocked Levine's team completely out of the competition, but he got one more week to try to stay in the game.
Levine and Clarkson will get to make a comeback next season after a rough Season 16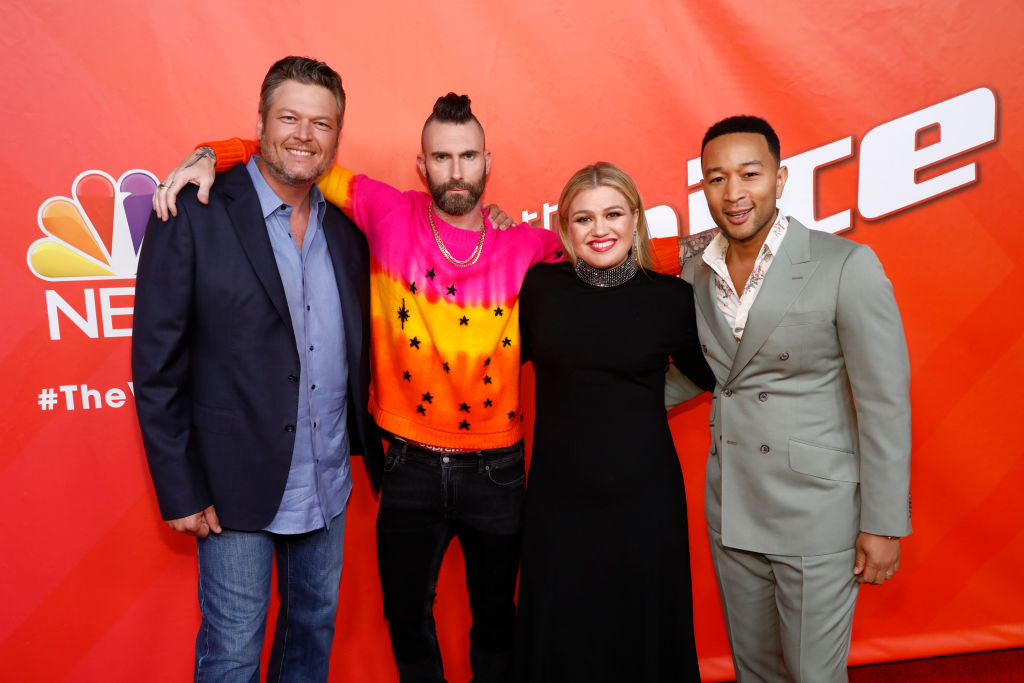 Levine is probably a less surprising confirmation since he's been on The Voice since Season 1. However, he has been having a rough time lately given he ran out of contestants before the finale in Season 15 and the same happened this season.
Some fans also turned on the veteran coach because he urged fans to vote for one of his singers over the other in Season 15. He could try to make a comeback and win them over next season.
There was also a good chance that Clarkson would return since she has since Season 14. She was on a good winning streak for her first two seasons, but she has just one artist left this season with Rod Stokes.
Now fans know that no matter what happens at the end of Season 16, the coaches will be back again for Season 17.