'The Voice': Why Kelly Clarkson Yelled That Gwen Stefani and Blake Shelton Are Cheating
Blake Shelton and Gwen Stefani have been dating for years. Now the couple is back to competing against each other on The Voice.
It's really fun to watch how they interact throughout the season. Sometimes they have been really competitive, but other times it seems like they're helping each other.
In the newest episode, Stefani joked about getting a little help from the country star. Find out what Kelly Clarkson had to say about it and more.
Blake Shelton and Gwen Stefani prepared for 'The Voice' together
Stefani actually isn't that competitive. But she was getting ready to get into that mindset with Shelton before they started filming.
"We're starting to have pillow talk about it," Stefani revealed to E! News. "Every season I've been on it it's been a different version of being with Blake. So this is like a different version of it."
She said that he told her "We still gotta beat the competition. I was like 'got it!'" That competition is Clarkson and John Legend. They have some strong contestants on their own team.
This season also had a few twists. One is that each coach was able to block someone from turning their chair during the blind auditions. Another is that coaches were able to steal someone from another person's team during the knockout rounds.
Stefani previously called Joana Martinez 'our girl' to Shelton
Stefani managed to steal Joana Martinez from Team Blake earlier in the competition. She gave a reason why she was so excited to work with the teenager.
"Every time I come on this show I am aching to work with a young girl," she said on the show. "Joana is my talented 15 year old that I stole from Blake. The technical side of her voice is crazy. Everybody needs to watch out for her in the live shows."
Stefani had something sweet to say after her performance of "You Can't Stop the Girl." "Blake, that's our little girl! That's our little girl!" she said to the country singer.
Kelly Clarkson yelled that they're cheating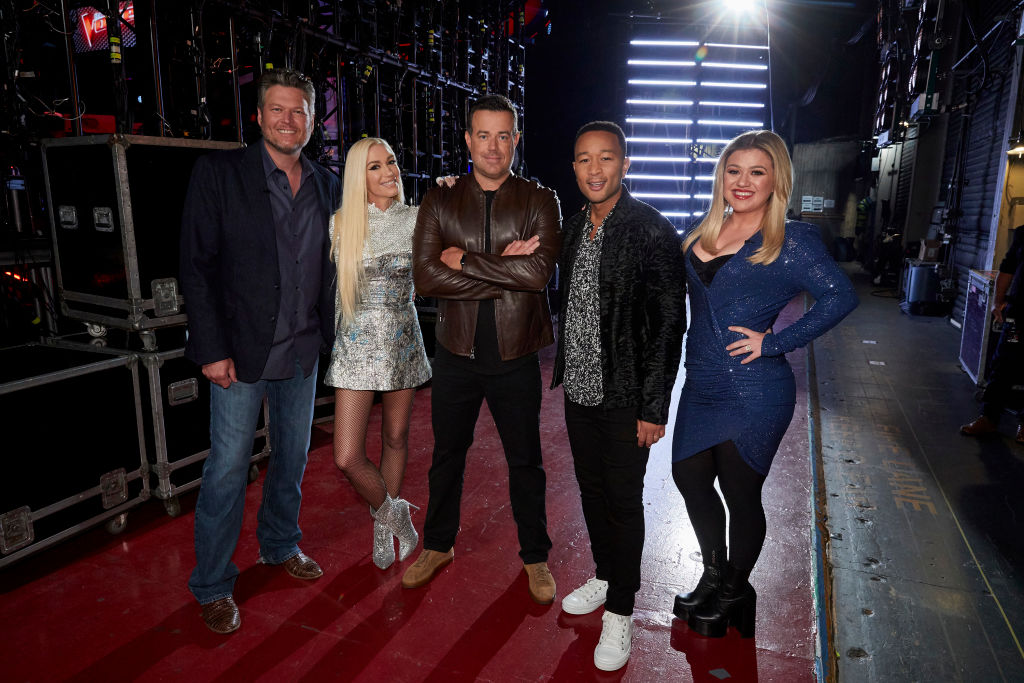 Martinez performed Selena Quintanilla's "Dreaming Of You" for the Live Top 11 performances. She once again impressed the judges.
"You know what, Joana," said Shelton. "I can't think of a dumber decision I've made in the history of this show than letting you go from my team because every week it's not that you get better, you've always been great."
He continued, "But you're just coming into your moment on the show, you know? But if that's going to happen to me I can't think of a coach I would rather you be with than with Gwen. So congratulations again!"
It was then Stefani's turn to say something. "Well, it's funny you say that because as she was actually perfection tonight I was thinking 'Did Blake actually give me her as a present?'"
Shelton was quick to interrupt her with, "I'm not that nice." Clarkson also had something to say. She yelled, "Cheating! I call cheating!"
Clarkson was joking, but Martinez does give them another interesting connection. Fans will have to keep watching to see if either coach will end up with the winner of this season.