'The Voice': Why Sundance Head Didn't Make an Album with the Show's Chosen Record Label After Winning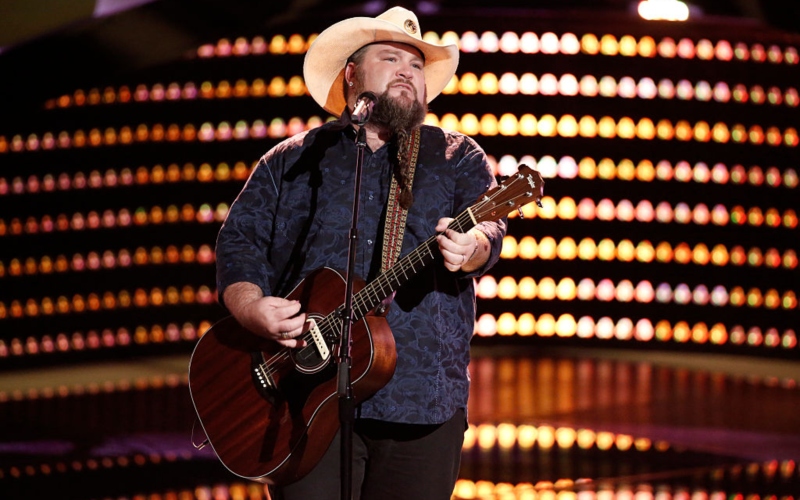 Sundance Head won Season 11 of The Voice and is now one of the many winners that fans are left wondering where are they now? One of those answers is that he's no longer with the show's chosen record label and this is the reason why.
Sundance Head won Season 11 of The Voice for Team Blake Shelton
Fans should remember the soulful southern rocker from winning Season 11 of the show. His coach, Blake Shelton was very vocal of wanting him to succeed after winning.
"I want to personally issue a challenge to Universal Records," said Blake Shelton. "We need to make the record and put the work behind it that he deserves."
Winners of the show get $100,000 as a prize and a record deal with Universal Records. However, the show has yet to really produce a star like its counterparts like American Idol. Many of the winners went on to go their separate ways from Universal Records like Sundance Head, but why?
He said executives couldn't agree on a country single so they parted ways
Sundance Head talked to the Washington Post about what happened after he won The Voice. He did interviews then signed with Republic Records, which is owned by Universal Records. The deal stated that the label would release a single in seven months and if it failed, the artist could walk away.
"During that period of time, we're going to be digging, trying to come up with songs for the record, writing songs, meeting with songwriters, co-writing and trying to figure out what to do, what's the next step," the winner said.
Eventually, time was up and they didn't release a single. Sundance Head said executives couldn't agree on one and they didn't find a Nashville label to partner up with so he was released. "It was very affable, and they were very polite about it," said the former contestant.
One person who did continue to support the singer was his coach. Shelton had him join his tour in 2017 while working on his record. Sundance Head is certainly not the first artist from The Voice that didn't stick with Universal Records after the show.
Season 10's winner, Alisan Porter tweeted after winning about feeling pressure to be inauthentic. "I almost allowed the "powers that be" to change that. But being inauthentic just isn't me. I've worked too hard to know who I am," she wrote.
Before that a fan asked, "You and Republic…. Um, "different"?" and she responded with a winky face. Now on her website, she notes that she turned down a major label contract after winning The Voice to be an independent artist.
Adam Levine also previously blamed the record label for lack of success among winners
Shelton isn't the only coach who has publicly given record labels heat for not making a star from the show. Adam Levine talked about the coaches doing their job only for things to fizzle out.
"We work with these artists and give them this tremendous workshop and get them to the end of the show, and I think the work that we do on the show is amazing," Levine said according to Sound Digest. "We give these guys this incredible platform and this really rare thing, a lot of exposure and air time. Once we pass the torch, it is the record label that completely destroys that."
So Sundance Head said he's no longer with Republic Records because they couldn't agree on a country single for him. He did release singles afterward, but has yet to appear on The Voice again.
Read more: 'The Voice': Why This Show May Not Last Much Longer
Check out The Cheat Sheet on Facebook!