'The Voice': Will Joan Jett Become a Judge After Mentoring Team Miley? Find Out!
In Season 11 of The Voice, Miley Cyrus made her debut as a coach and brought on a heavy hitter to mentor her team. That, of course, is Joan Jett, who is a legendary songwriter, singer, and guitar player. She had a lot to offer not only to the team but everyone on the show.
But will she return as a judge in the future? The Cheat Sheet made it to Advertising Week where Jett talked about her career and more. We decided to find out by asking her and share all of the interesting things you might not know about her from the panel.
Here are seven things you should know about Jett including her thoughts on potentially judging The Voice.
1. Sadly, Jett isn't interested in becoming a judge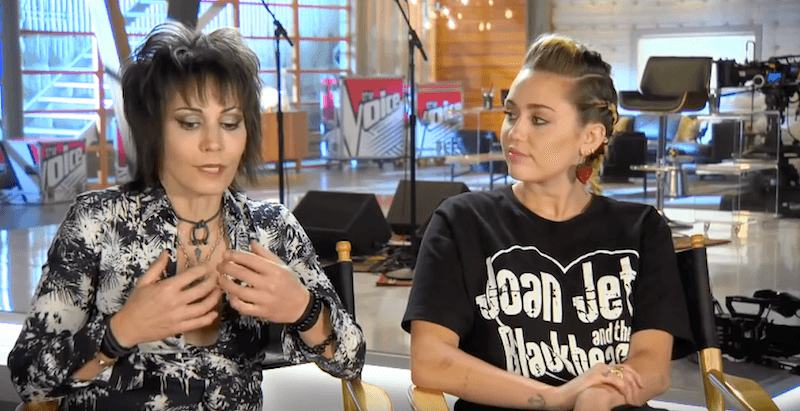 In Season 11, the rock star appeared on the show to help Team Miley. "She asked me to do this and I really wanted to be able to be there for her," explained Jett to the Today show. "I wish I was that clear and focused actually when I was Miley's age. I'm very proud of her. I think she's doing a great job at life."
Now, will she ever take on a team of her own? Maybe even go up against Miley Cyrus herself? Sadly, it doesn't look like it's going to happen. "Well, I did a guest thing with her. I was a mentor but I don't know if I want a full-time spot," answered Jett.

2. She is open to creating a show about her life
42 years ago today, Joan Jett, Sandy West and Kim Fowley started The Runaways. pic.twitter.com/s4UIQbdrjf

— Joan Jett (@joanjett) August 5, 2017
The biopic The Runaways has already been made, but given Jett's long career there is more than enough material for her to produce a show about it. The good news is that she seems open to it. "You never know, something like that could happen," Jett told The Cheat Sheet when asked if she'd consider producing a show.

3. There was a big financial gamble behind starting her label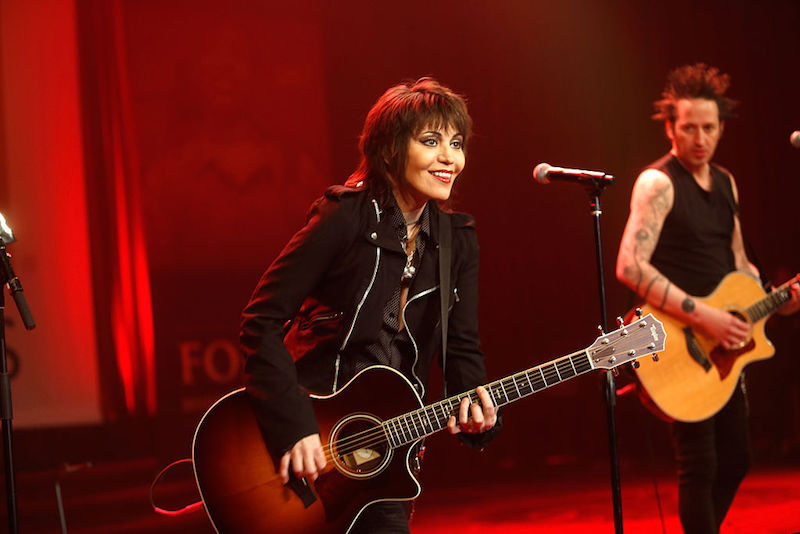 The rocker decided to go out on a limb by opening her own label, Blackheart Records. But because of the risk involved it was a very scary time.
"Doing things like starting your own record label … I mean it might be a fearless thing you're doing but there's fear involved you know? Even if you're fearless there's fear involved," explained Jett on the panel. "I think maybe you have a fear of not being yourself, that's one thing."
She then continued, "We had taken Kenny [Laguna]'s daughter's college fund to turn up our first records and if that hadn't gone well, we weren't able to make the money back — you know it's a stressful thing." She went on to say that fear is a good motivator sometimes.

4. She was ready to join the military after The Runaways broke up
https://www.instagram.com/p/BRopOtFg8TO
Can you imagine this legend going into the military? She can! "For a very short period of time I considered joining a branch of the military because I knew I was in trouble," revealed Jett on the panel. "I knew I was in a downward spiral and I thought if I join the military I'll learn something, I can travel." But that week she also met Kenny Laguna who ended up becoming her business partner.

5. She gets new ideas at the weirdest times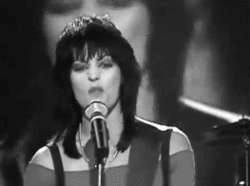 The songwriter has come up with so many hits that you have to wonder how it all works. She took the time to explain that as well.
"Inspiration is always going to come to you in the least comfortable moment," said Jett during the panel. "When I get in the bathtub and I'm just about relaxing and all of a sudden a riff, melody's there and I know it's good you know. It's so good you'll remember it. No, you won't you gotta get up and do it."

6. She can't pick a 'favorite' out of her songs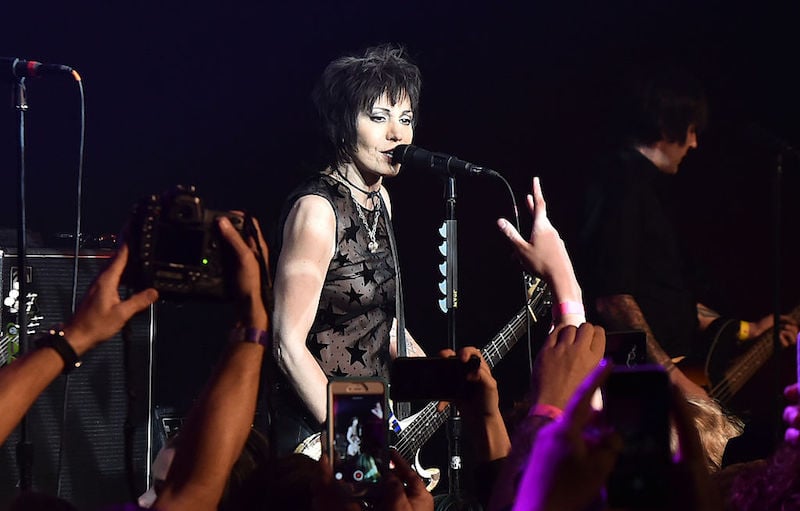 Fellow panelist and Chief Creative Officer, Jamie Robinson asked the rock legend if she has a favorite out of her songs. The singer answered, "No, I don't think so."
She then continued, "They all speak to a different part of me and you know if they were important enough to write. It's hard to choose because it depends on your mood as well."

7. She's still listening to the same songs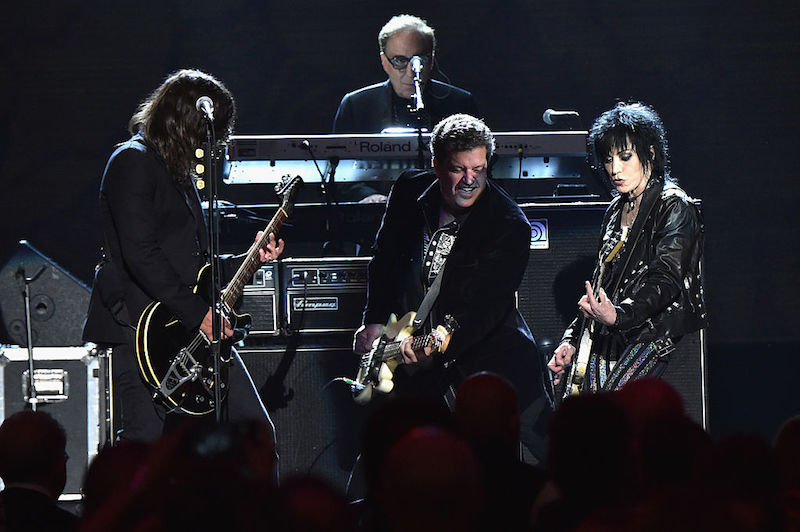 Although the legend is friends with some young artists like Miley Cyrus, she is still sticking to what she knows when finding something to listening to. "Listening to the same things I grew up listening to — you know which would be anything from Bowie, T. Rex, any sort of English punk rock, in the late '70s, Social Distortion, The Replacements, Fugazi. Stuff like that, stuff I grew up listening to," said Jett.
Follow Nicole Weaver on Twitter @nikkibernice.
Check out Entertainment Cheat Sheet on Facebook!