'The Walking Dead': Why AMC Shouldn't Rely on This Show Anymore
Spoilers ahead for The Walking Dead!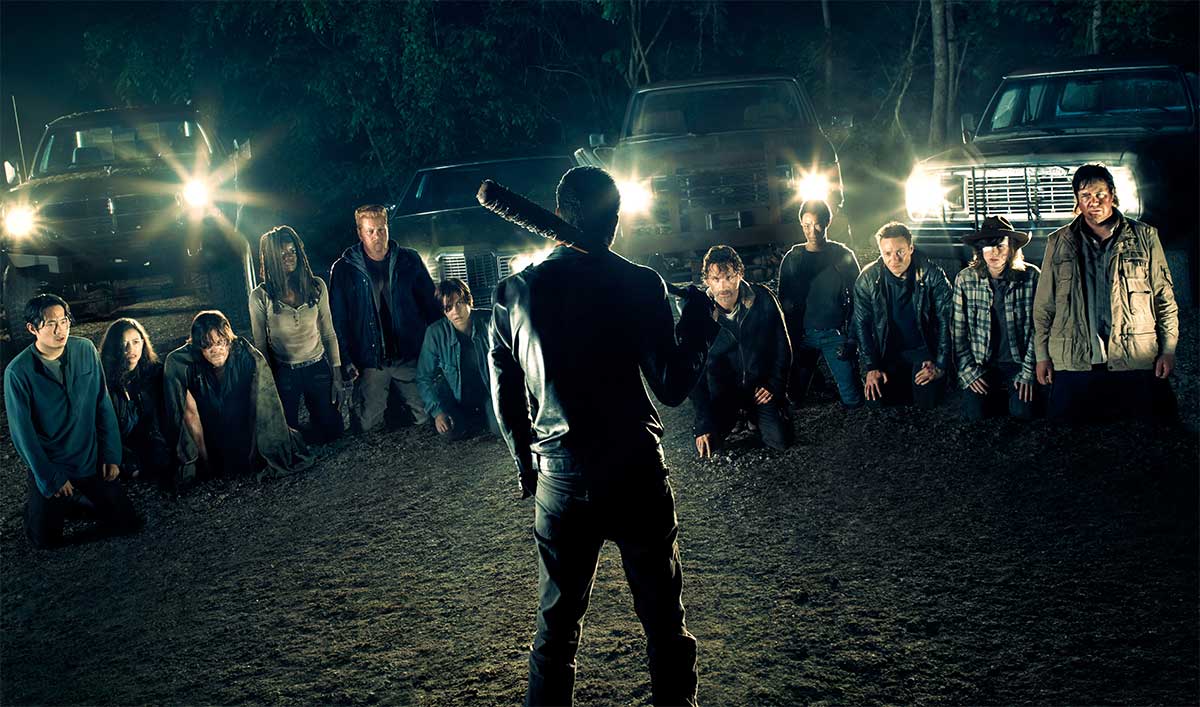 The Walking Dead will soon return for the second half of its seventh season, and fans of the AMC series have been waiting with bated breath. Season 6's stunner of a finale left us wondering and speculating as to who, exactly, was at the other end of Negan's beloved bat, Lucille. As a result, there has been much discussion about the direction the series is heading in, and how much longer it can sustain the type of viewership it's maintained these past six years.
It's pretty clear that The Walking Dead won't be ending anytime soon — AMC just renewed it for an eighth season. But if the network's decision-makers aren't thinking about what comes next, they certainly should be. Series creator, Robert Kirkman and his creative team have had plenty of criticism about the sixth season's pacing and plotting. And then, there's the issue of just how long fans will stay invested in the series.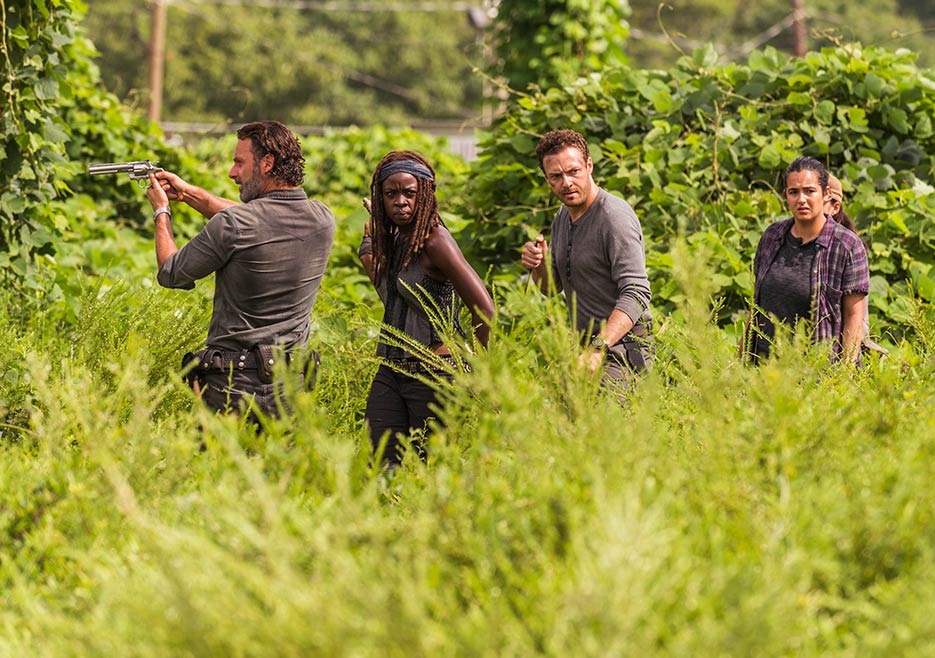 Furthermore, The Walking Dead is currently AMC's highest-rated program, and it's one of a handful of flagship series that really helped launch AMC as a legitimate creative network. The hype leading into Season 7 has made it clear that plenty of fans are still happy to stick around for more adventures in the apocalypse. But, some viewers have started to tune out — and that fact alone should be enough to make the network think about what comes next.
But there are other reasons too — and lessons to be learned from other successful networks that have struggled to stay afloat creatively once their flagship series came to an end.
The Walking Dead's fans are weary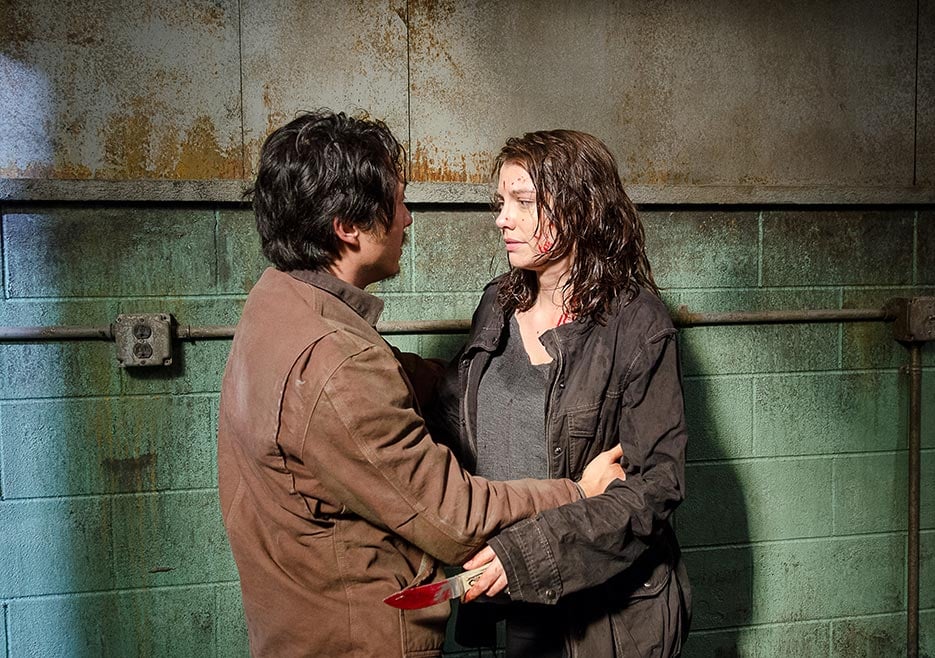 There are few TV series that have managed to keep fans content consistently throughout their run. Cult hits and critical darlings alike, from Veronica Mars to Game of Thrones, have experienced fan backlash at one time or another. But when it comes to The Walking Dead's devout fans, the series seems as though it may be reaching a tipping point as far as fervor is concerned. That's because fans seem to quickly be losing patience with the series and its creators — especially after the Season 6 finale.
Fans were already plenty frustrated about the way The Walking Dead played out over the past few seasons. Robert Kirkman has faced fan ire for everything from changes between the comic book series and the TV adaptation to the tendency to kill off minority characters. And then, Season 6 ended with a cut to black, rather than revealing who Negan had just bloodied to a pulp with his baseball bat, Lucille. This fake out really sent fans into a rage — and some even threatened to boycott the series. This anger isn't just because the series offered up another curveball. It's because many fans are tired of being disappointed.
AMC is obviously aware of the backlash. Kirkman has openly discussed it, and the cast and crew have been on a PR blitz to hype up the premiere and the upcoming season. But if Season 7 fails to deliver on the game-changing moments we've been promised, The Walking Dead could start to lose fans — and fast.
AMC needs to broaden its horizons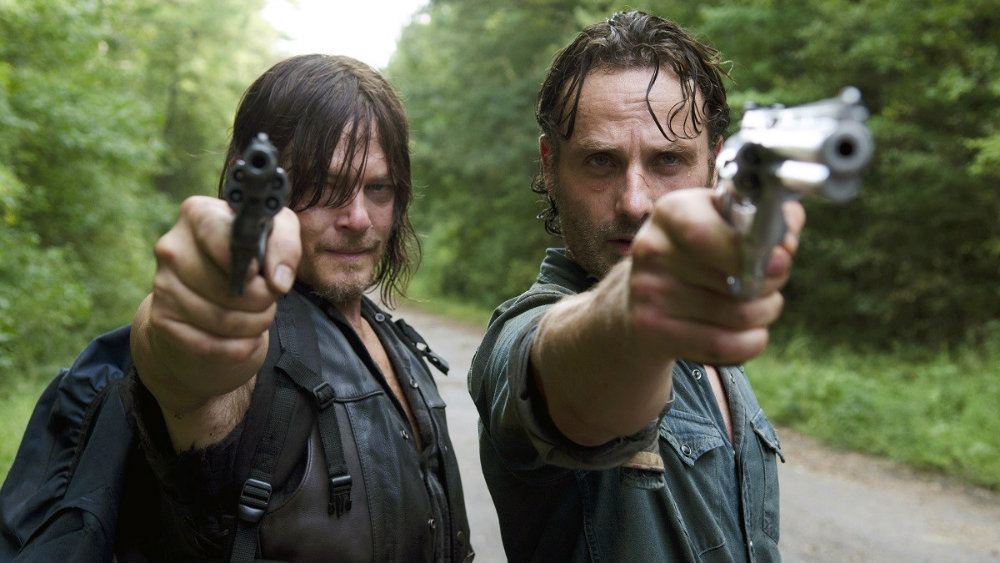 Even if fans don't give up on The Walking Dead, eventually the series will have to come to an end. And when it does, AMC will be facing an uphill battle to maintain the viewership it's enjoyed since 2010. Like Mad Men and Breaking Bad, The Walking Dead has become a juggernaut series for the network. It's also the last remaining series that truly helped solidify AMC as a true power player.
That's not to say they haven't had some other hits along the way. AMC currently hosts five of the 10 most-watched cable programs for adults 18 to 34. Better Call Saul and Into the Badlands currently rank along with the The Walking Dead and its spinoffs, Talking Dead and Fear the Walking Dead. And series like Halt and Catch Fire and Preacher have earned some loyal fans and plenty of critical acclaim.
But once The Walking Dead and its sister series are off the air, it's hard to imagine what programming on AMC will really look like. No other series has managed to capture the excitement and popularity that The Walking Dead has pulled off — and the network is running out of time to find a replacement.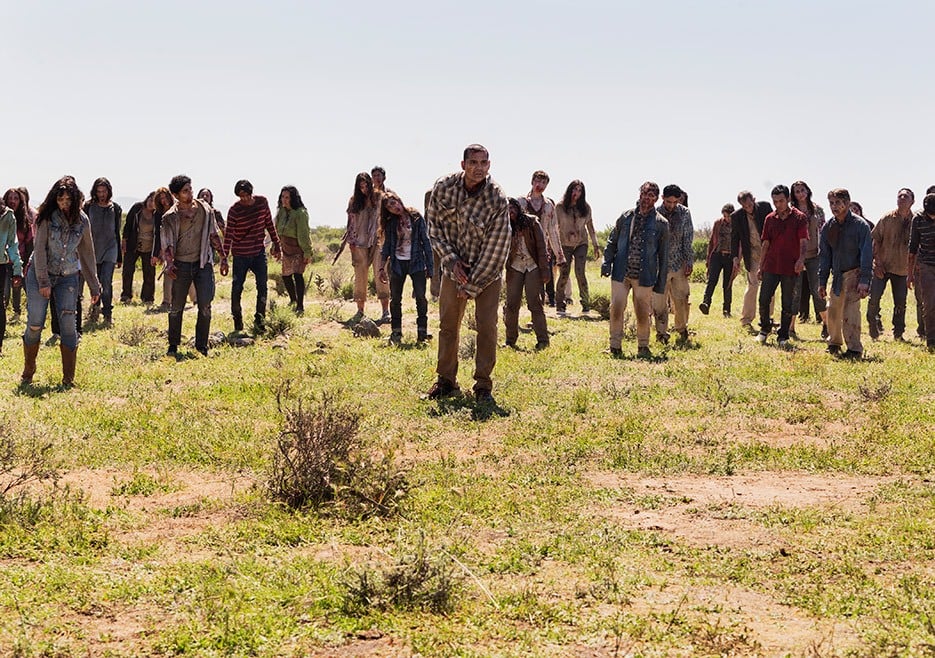 Other prominent cable networks have gone through these growing pains as well. After its flagship series, The Sopranos, went off the air in 2007, it took HBO years to create another bonafide hit. Some might say that it's never managed to regain the magic it had with David Chase's crime drama. Even the big networks like NBC have struggled to re-brand and keep fans engaged with their original series after their most popular shows, like Friends, finished production.
Whether The Walking Dead has two more seasons left in it or 10, the fact remains that AMC will have to find a way to replace it in its lineup. And simply shoving another horror series into the mix won't do — viewers have too many choices for quality programming to stay loyal to a network if it delivers subpar shows. Now that AMC has defined itself as a groundbreaking network, it needs to prove that it has the staying power — and it can only do that if those in charge take the time to find and tell stories that will make fans want to stick around.
Follow Katherine Webb on Twitter @prufrox