'The Walking Dead': Everything You Need to Know Before You Watch Season 10
Just like the herds of zombies, known as "walkers" in the show, that have literally consumed humanity in its entirety in AMC's apocalyptic drama, The Walking Dead doesn't seem to be dying off any time soon. After 10 years of fighting zombies, struggling to survive against rival groups, and mourning the loss of humanity as a whole, the story of our favorite band of survivors is nowhere near its final chapter. The show's tenth season will premiere on AMC soon and the series has recently been renewed for an eleventh season. Buckle up, Walking Dead fans because Season 10 looks like it is going to be a wild ride.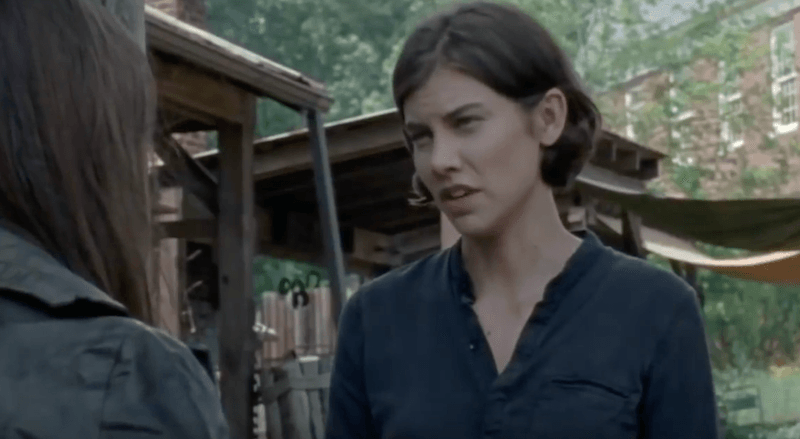 Here's everything you need to know before you watch The Walking Dead Season 10.
What happened in Season 9?
In The Walking Dead Season 9, things heat up quickly for our band of apocalypse survivors. The season begins after Negan is defeated and imprisoned by Rick's group. Meanwhile, The Saviors struggle to readjust without someone in charge and attempt to revolt against Rick's group.
Maggie has assumed leadership of Hilltop, but the sanctuary's former leader, Gregory tries to have Maggie assassinated. As punishment, Maggie executes Gregory.
In Season 9, we're introduced to The Whisperers, a group of people who disguise themselves by wearing the skin of walkers. The group is led by a woman named Alpha. In the season finale, Alpha and her followers commit a massive slaughter of everyone remaining in Alexandria, including Enid, Tara, and Carol's adopted son, Henry.
Much of the season's conflict revolves around the group's decision regarding what to do with Negan. Rick, wanting to honor his son's final wishes for peace, wants to keep Negan imprisoned, while Maggie and Daryl want to kill Negan. Maggie attempts to execute Negan herself, but her plan is thwarted by Rick, who is seriously harmed in his attempt to stop her.
To save the group from an approaching herd of walkers, Rick blows up a bridge with dynamite, leading the group to assume that he died. However, Rick was actually rescued by Jadis, who reveals her real name is Anne. Rick is taken away in a helicopter to an unknown location.
Six years pass and Michonne is now raising a child named R.J. Grimes, named after his father.
Who will be returning for 'The Walking Dead' Season 10?
Many of The Walking Dead's original cast members have either been killed off or have simply moved on to other projects. Andrew Lincoln, who plays Rick Grimes, recently left the show but will be returning in the series' spin-off film trilogy.
Danai Gurira will return to reprise her role as Michonne, but this will be her last season. The Walking Dead producers hinted that this might not be the last time we see Michonne, however, since she might make an appearance in the upcoming film trilogy.
"I'd just like to say that this has been one of the purest joys of my life to play this role, and to be amongst these people, and those that are not here right now, and amongst all of you," she said at Comic-Con, "I am very, very thankful for the experience I've had in ways I can't express right now. I will say that my heart does not leave in any way, shape or form."
Norman Reedus, who plays Daryl Dixon, and Melissa McBride, who plays Carol Peletier, will make a return and are the only remaining cast members who have been a part of the show since its first season. Jeffrey Dean Morgan, Christian Serratos, Josh McDermitt, and Seth Gilliam will also be returning to their roles.
What's the plot of 'The Walking Dead' Season 10?
Besides a brief synopsis released by AMC, not many details have been released regarding the plot of Season 10, but one thing is for sure: war is on the horizon. When the season kicks off, it will be springtime and the characters are still coping with the horrific act of violence committed by The Whisperers, a threat that is unlike anything the group has faced before.
AMC's The Walking Dead will premiere on Oct. 6, 2019.