'The Walking Dead': Why Carol Will Be the Next to Die
For months now, fans of The Walking Dead have been speculating about one thing and one thing only: Who did Negan kill at the end of season six? After Glenn's fake-out death earlier in the season — and the criticism that TWD's showrunner Scott Gimple received as a result — it seems unlikely that our core group of favorite characters will survive intact. In fact, we've been told by numerous cast members that the season finale was a truly devastating moment for everyone on set.
So the question isn't really will someone die, but who will it be? And if you've been paying attention to the latter half of the sixth season, then you may have come to the conclusion that all signs point to a fan favorite: Carol Peletier. Over the last six years, she's become one of the most fascinating characters on The Walking Dead. And the idea of her loss seems impossible to some Dead-heads… which may make her even more vulnerable. Not convinced that Carol's on the TWD chopping block? Here are four reasons why she could be the next character to die.
1. Carol's losing her grip
For several seasons, Carol Peletier (Melissa McBride) has been a reliable warrior when it comes to defending the lives of her friends and allies. She's killed women and children to keep Rick Grimes' (Andrew Lincoln) group safe. She has no qualms about covering herself in blood and guts to make it through a hoard of walkers. She fearlessly blew up Terminus. In short, she's an undisputed badass.
But since the time-jump midway through season six, she's been openly struggling to come to grips with the choices she's made. And in "The Same Boat," she revealed extreme vulnerabilities, hyperventilating and struggling to her Savior captor Paula (Alicia Witt) that she didn't want to have to kill her — an unexpected statement from a woman who's routinely proved she can be ruthless.
While her meek behavior could have been a ruse, Carol's reflective attitude prior to her capture definitely hints that she's struggling to reconcile her survivalist instincts with her humanity. Unfortunately, merciful characters rarely last in The Walking Dead world. And more than one avid TWD fan has noted that Carol's recent emotional changes make them nervous for her future. Though it's a fascinating evolution for her character, going soft could ultimately lead to her death.
2. Melissa McBride has hinted at her character's demise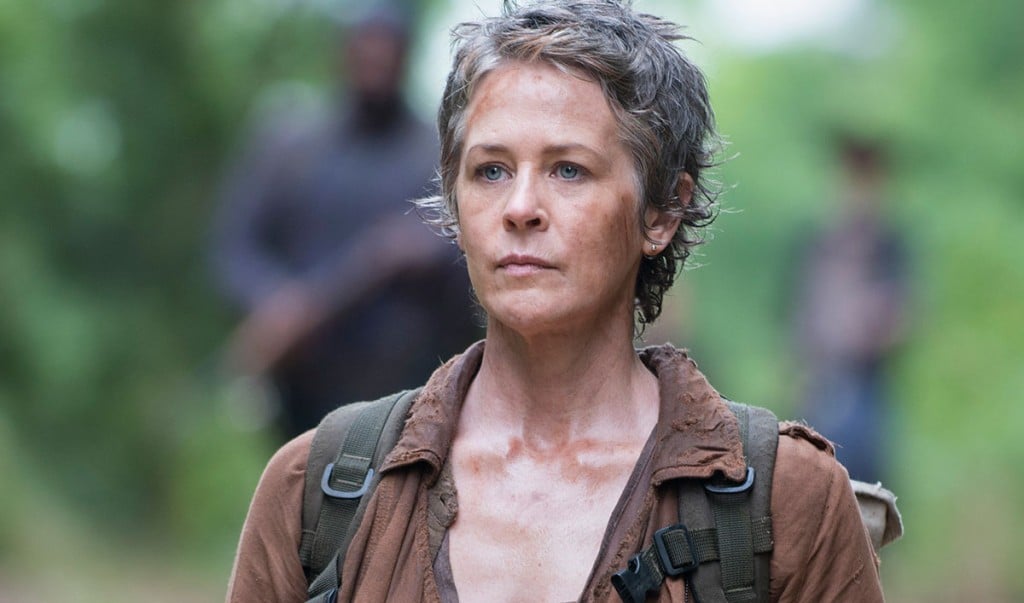 Like many other cast members in The Walking Dead, Melissa McBride did her best to prepare fans for a dark and devastating season six finale. In recent interviews, she's hinted that the last episode left her shaken. She even told ComicBook.com, "I couldn't say anything after I had finished reading it. I felt like I had dropped into a black hole."
The cast is admittedly close knit, so her despair could be because she's lost a friend on set. But her reaction to the finale script could also spell doom for her character, Carol. After all, who wouldn't feel like the world was ending if they lost their spot on a series like The Walking Dead?
3. Carol's story has come full circle
When we met Carol Peletier in the first season of The Walking Dead, she was a meek mother and wife suffering under an abusive husband. Since then, she's arguably had the biggest character transformation in The Walking Dead history. After losing her daughter, Sophia, in the series' second season, Carol has grown into a pillar of strength and resilience; a character whose cunning instincts made her seem destined for endgame survival.
But as we've already talked about, we've seen another side of Carol this season. Her reflections on death, killing, and life after zombies in recent episodes have allowed us, as fans, to reflect on how far she's come while getting a chance to glimpse at a deeper side of her humanity. Unfortunately, it's also given us a chance to realize that, having come full circle in some ways, her story may have reached a natural end. 
4. It would be a game-changer for the series
When it comes to The Walking Dead, fans think they know that no one is safe. But over the past six years, we've come to feel like there are some characters that are simply unkillable. And after proving herself to be an invaluable asset to the other characters time and time gain, Carol Peletier definitely falls into that category. Which is precisely why it would be such a bold move for TWD's writing team to kill her off. It would serve as a reminder to fans of the series that we don't get a say in who dies and who survives — and a way to prove they still have what it takes to pull off a shocker.
The Walking Dead returns to AMC on October 23.
Follow Katherine Webb on Twitter @katiedoubleyew.
Check out Entertainment Cheat Sheet on Facebook!  
More from Entertainment Cheat Sheet: