The Weirdest Things About Prince Charles and Camilla's Marriage
By the time Prince Charles and Camilla finally tied the knot in 2005, they were old news. Their wedding was the culmination of a relationship that was first innocent, then secretive, then scandalous. In the end, the best way to describe the love between the future King of England and his new bride was simply this: inevitable.
People who loved Princess Diana never thought they'd accept her ex-husband finding happiness with the same woman who drove a wedge between the fairytale couple. But somehow as the years pass, Camilla is becoming less and less like public enemy number one and more like a regular member of the British royal family.
Still, not everything about Prince Charles and Camilla's marriage is picture perfect. There are even a few weird things that most people don't realize about this once controversial royal couple.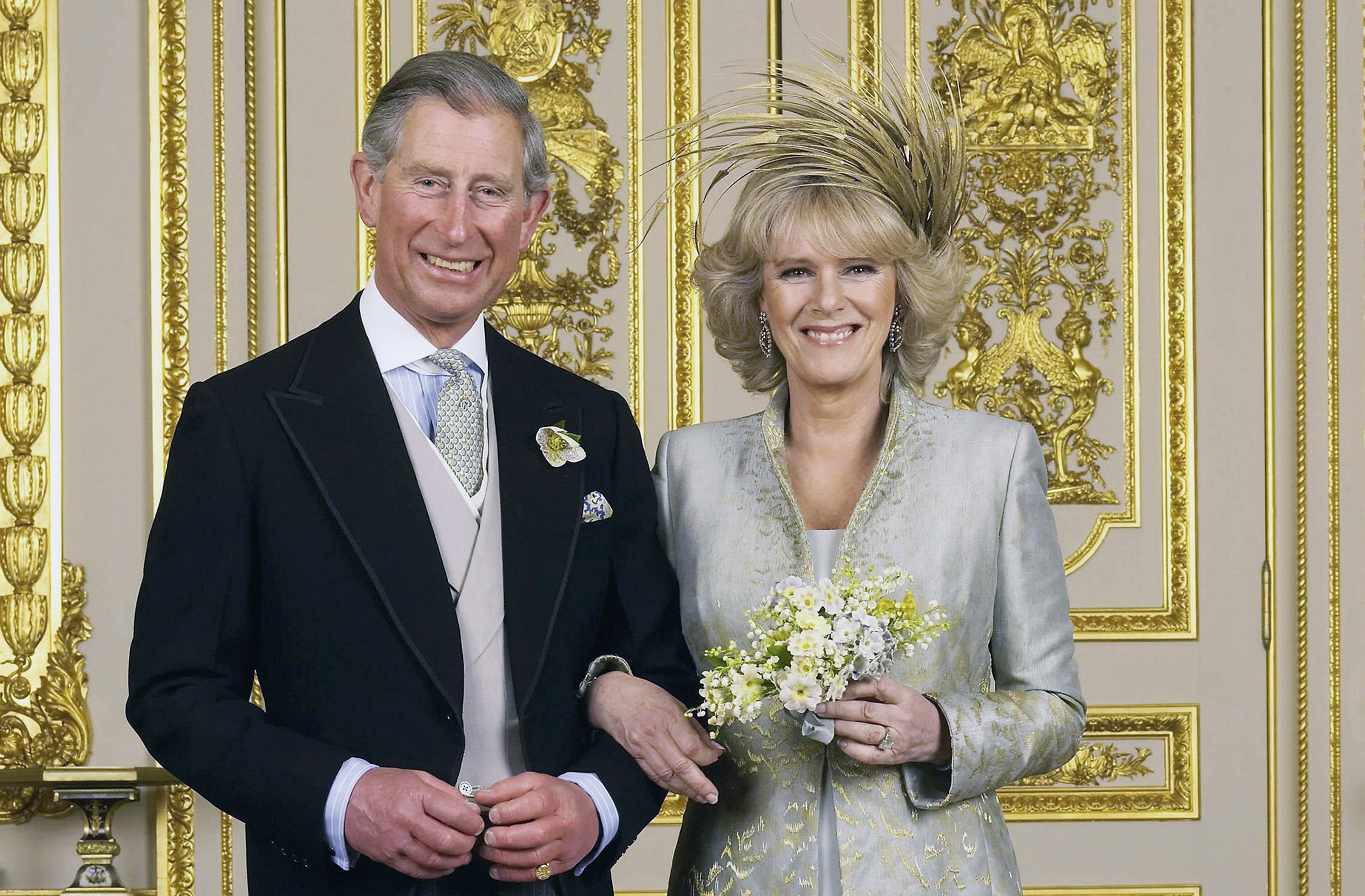 Prince Charles and Camilla are related
Cousins marrying one another is fairly common in royal circles, even in modern times. Queen Elizabeth II is blood relative with her husband Prince Philip (they're second cousins once removed and also third cousins). So it should come as no surprise that Prince Charles and Camilla also share relatives.
According to the book Notorious Royal Marriages: A Juicy Journey Through Nine Centuries of Dynasty, Destiny, and Desire, the first thing Camilla ever said to Prince Charles was, "My great-grandmother and your great-great-grandfather were lovers so — how about it?" This was at a party in 1970 when neither had any idea the long and rocky road their relationship would take.
Camilla was referring to a common ancestor called Alice Keppel, but it turns out they're even more closely linked than that. According to Genealogy Today, both Prince Charles and Camilla are descendants of Henry Cavendish, the second Duke of Newcastle. This would make them ninth cousins once removed.
It's possible they're even closer than that, though it's never been proven. Many people believe that Camilla's grandmother Sonia Keppel was the illegitimate child of King Edward VII. If so, Prince Charles and Camilla are second cousins once removed.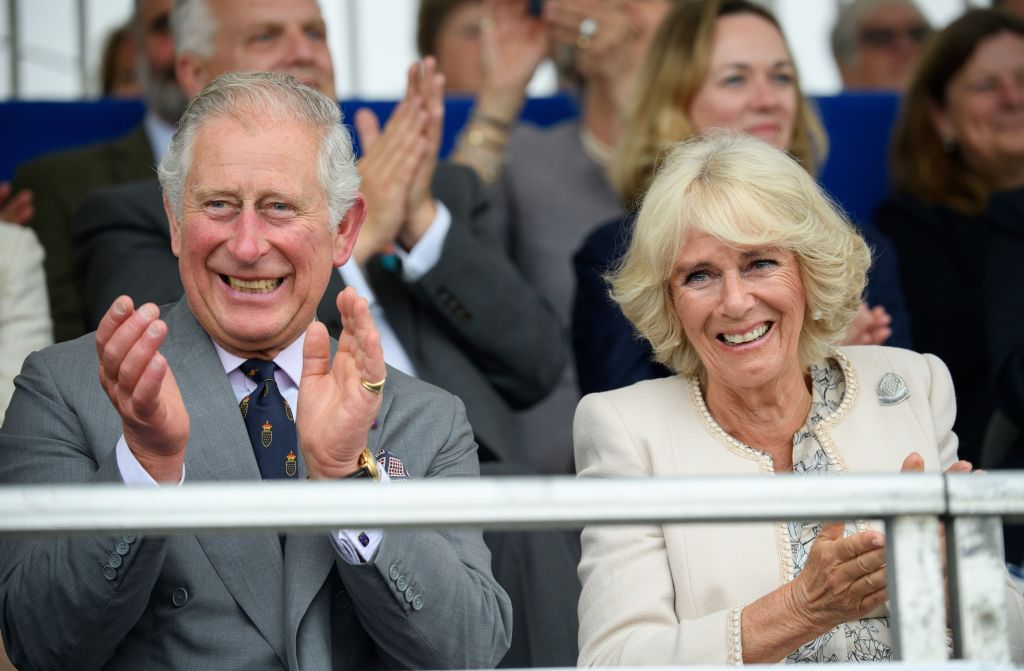 Queen Elizabeth skipped their wedding
Prince Charles and Camilla were a couple for so long by the time they officially wed in 2005 that the ceremony almost felt like a formality. Still, a royal wedding is a big deal, and you'd expect the Queen to at least make an appearance. But she didn't.
The Telegraph reports that Queen Elizabeth II told a friend, "I am not able to go. I do not feel that my position [as Supreme Governor of the Church] permits it." It wasn't that the Queen disagreed with the marriage itself or even the venue for the vow exchange. She just didn't feel like she should attend a civil ceremony since she is considered head of the Church of England.
The Queen didn't attend their civil ceremony wedding, but she did come to the blessing after the ceremony.
Camilla has children of her own
The public can't get enough of Prince Charles' sons Prince William and Prince Harry. All the attention showered on them may cause people to forget that they're not the only children in the royal family. In fact, Prince Charles technically became a stepfather when he tied the knot with Camilla. She has two children from her first marriage, son Thomas Parker Bowles and daughter Laura. They were born in 1974 and 1978 respectively.
Thomas is known as Tom and works as a food writer. He dabbled with drugs and was a bit "naughty" in his youth, but turned things around in his adult life.
Laura Lopes, Camilla's daughter, stays under the radar and out of the tabloids. Her stepbrothers Prince Harry and Prince William did attend her 2006 wedding.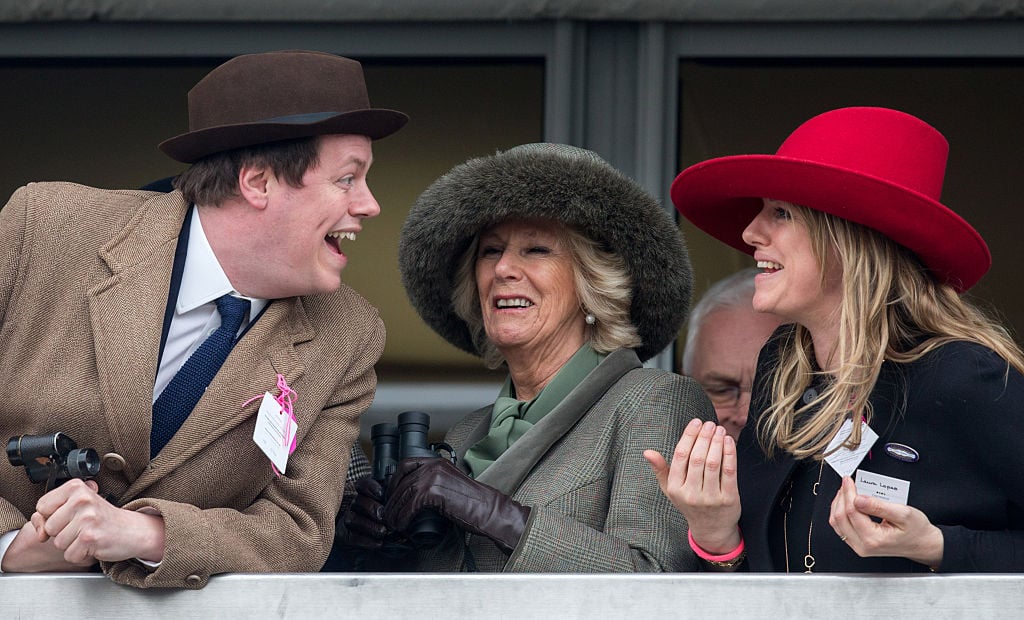 Prince Charles is his stepson Tom's godfather
Speaking of strange but true: Prince Charles is Tom's godfather. You might suspect that Tom would feel awkwardly towards his mother's new husband or show loyalty to his own father, but that's not the case. As Tom said once in a Current Affair interview, "I've always adored my stepfather, and he's always been a kind and good and lovely man, and I don't give a crap what anyone in the press says."
Being Tom's godfather always gave Prince Charles a reason to keep in touch with Camilla over ther years. It goes without saying that Princess Diana wasn't thrilled about that fact.
Charles was friends with his wife's ex-husband
They may not be chummy anymore, but there was a time when Andrew Parker Bowles and Prince Charles ran in the same circles. He was also at Windsor Castle on that day in 1971 when Camilla and Charles first met and even dated Prince Charles' sister, Princess Anne, for a while.
In general, Andrew Parker Bowles seemed a lot less jealous over the affair than Princess Diana was. He never publicly talked about the affair, but instead said during an interview following their divorce announcement: "We have always tended to follow rather different interests, but in recent years we have … grown apart to such an extent that, with the exception of our children … there is little of common interest between us."
Did Prince Philip encourage Charles to have affairs?
It's possible that Prince Philip wasn't just approving of his son's extramarital affair – he may have even been encouraging it.
Princess Diana shared in an interview that her father-in-law didn't seem to take marriage vows as seriously as she did. She said, "My father-in-law said to my husband, 'Uh, if your marriage doesn't work out you can always go back to her after five years.'"
Meanwhile, the book The Firm: The Troubled Life of the House of Windsor recounts how Prince Philip gave Charles keys to Hampshire House so he could go there for romantic trysts. "I believe in a case like yours, the man should sow his wild oats and have as many affairs as he can before settling down," Philip supposedly wrote in a letter, "but for a wife he should choose a suitable, attractive and sweet-charactered girl before she has met anyone else she might fall for."
Camilla will never be Princess of Wales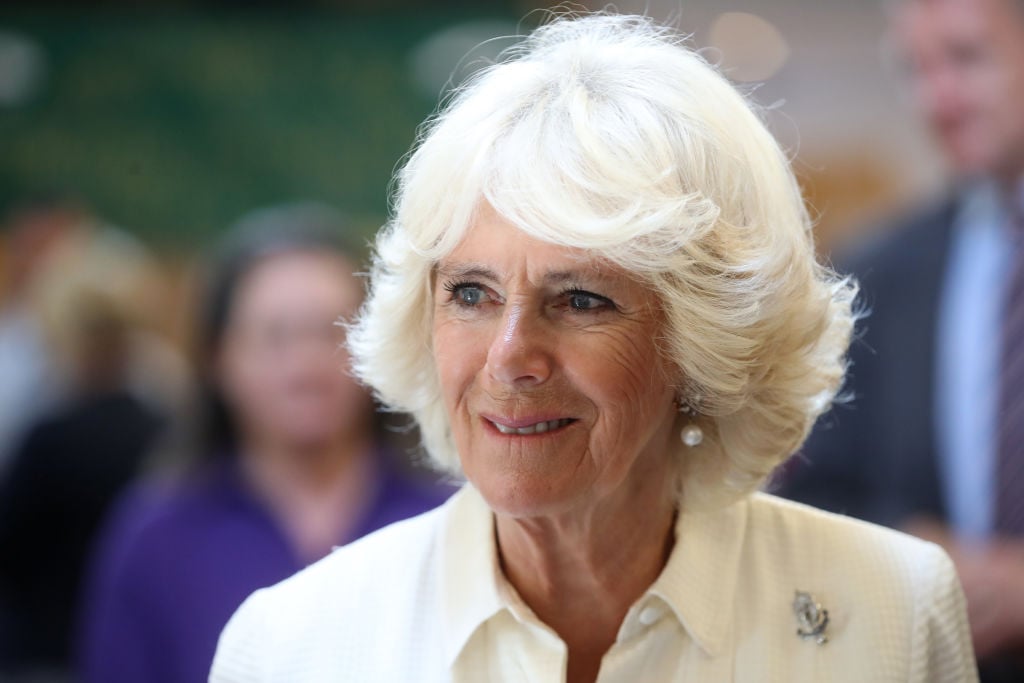 Traditionally, the heir apparent, or next in line for the throne, receives the title Prince of Wales. But his wife Camilla is not called the Princess of Wales – formal use of that title is reserved for the deceased Diana out of respect.
Technically, Camilla is the Princess of Wales. But she never uses the name in public, preferring to use the title bestowed on her by her mother-in-law the Queen. That's why she's mostly known as the Duchess of Cornwall.
No one knows what title Camilla will take when Prince Charles becomes King. Prior to their wedding, the royal couple announced that she'll become Princess Consort, but of course, that could change when the event happens.
Not all marriages are perfect, and Prince Charles and Camilla's is no exception. But one thing is for sure: it would have been much easier to part ways than deal with public scrutiny. The fact that they stayed together just proves that there's something deeper keeping them together.
Maybe it's love.