The Who: Best Songs of All Time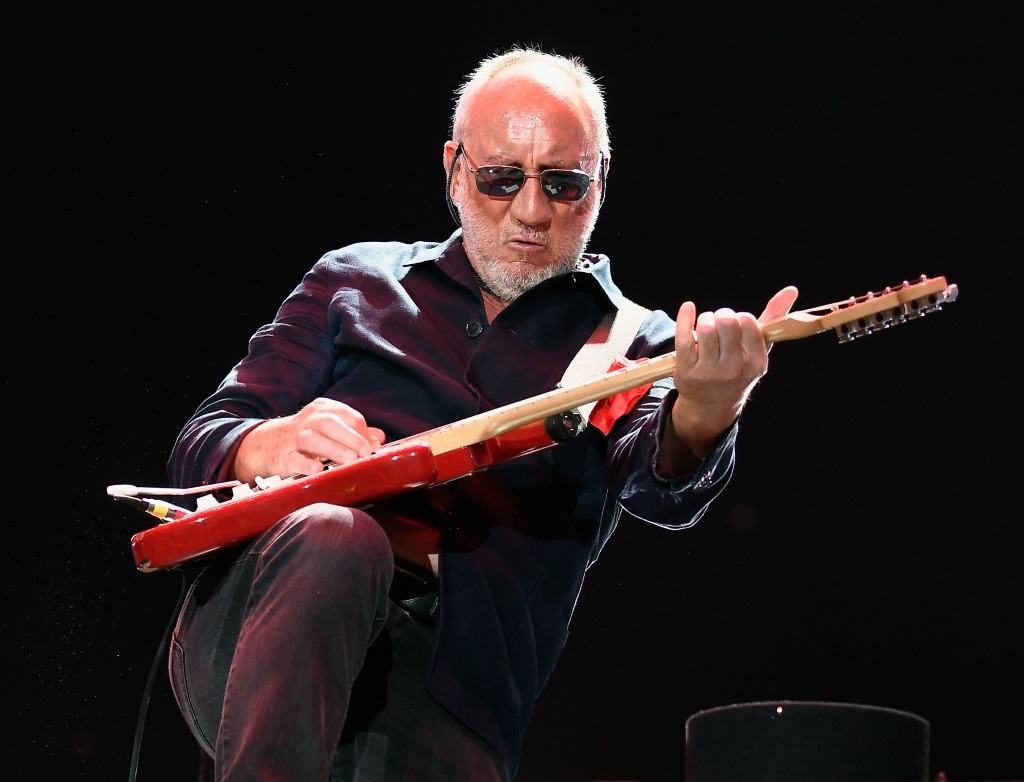 Everyone knows The Who, but somehow they still go under-appreciated far too often. Their longevity is impressive enough, rivaled only by fellow classic rock mainstays like the Rolling Stones, but The Who deserves a place in music history for blending towering rock music with complex emotional themes and concepts. Roger Daltrey's godly vocals and Keith Moon's unhinged drumming represent the glorious rock and roll excess of The Who at their best, but the album-spanning ambitions and thoughtful songwriting of guitarist and lead scribe Pete Townshend elevated it all to something more.
The fascinating dichotomy between raw volume and emotional intelligence helps The Who endure while their contemporaries fade from memory. Let's celebrate their extensive discography by counting down their best songs, in no chronological order.
1. 'The Kids Are Alright'
The stuttering title track of The Who's first LP My Generation tends to hog all the attention for its obvious status as an encapsulation of early '60s generational pride, but "The Kids Are Alright" deserves just as much praise for its unparalleled power pop melody. The song sounds timid compared to the band's later work, but it boasts a knockout melody and a poignant message of enduring hard times and hoping for better that nods to Townshend's future in complex lyricism.
2. 'A Quick One, While He's Away'
Pete Townshend is the inventor of the rock opera. He didn't begin with Tommy, but rather with this mini-opera and sorta-title track from 1966's A Quick One. Lonesome vocals kick off the nine-minute medley, introducing the overriding story of a woman tempted to cheat while her lover has been away for nearly a year. The song snakes through multiple parts, brimming with melody and a feeling of barely-controlled chaos, on its way to a soaring finale where the woman is "forgiven, forgiven, forgiven." Long before most rock musicians dabbled in such ambitious songwriting, The Who demonstrated just how electrifying this form of pop songwriting could be.
3. 'Amazing Journey/Sparks'
Tommy may be the world's first rock opera, but the album's highest highs aren't really connected to the sometimes-unintelligible story of a blind boy who becomes a spiritual leader. "Amazing Journey" relates to the title character's newfound ability to perceive sensation as music, but even without context, the song is a lovely, psych-tinged ode to expanded consciousness that only truly feels right when it fades right into the instrumental track and fearsome jam that is "Sparks." Together, the tracks demonstrate the combined power of Townshend's clever lyrics and the band's unhinged instrumental prowess.
4. 'We're Not Gonna Take It'
"We're Not Gonna Take It" is Tommy's big closer, when The Who's sprawling first rock opera comes to a messy but ultimately satisfying close. Weaving in dense musical and lyrical references to album-spanning concepts, the song functions like three separate, equally lovely ones seamlessly rolled into one, wrapping up pieces of Tommy's story while simultaneously imparting an apathetic political message that seems at least a decade ahead of its time.
5. 'Baba O'Riley'
Lifehouse is The Who's own Pet Sounds, a spectacularly ambitious album idea that never made it to vinyl but became a rock legend just the same. When Townshend's concept album failed to materialize, The Who instead released the triumphant Who's Next, beginning with a leftover from the Lifehouse sessions, "Baby O'Riley." Every section of this five-minute epic is immediately iconic, from the minimal synthesizer intro to the out-of-left-field fiddle breakdown that closes the song, though nothing can quite beat the soaring emotional ecstasy of Roger Daltrey belting out "teenage wasteland!" again and again atop that piano riff.
6. 'Behind Blue Eyes'
"Behind Blue Eyes" is a deeply personal ode to loneliness and world-weary isolation that was originally conceived as a song for the villain of Lifehouse. Instead, it survives as the perfect power ballad, a hushed acoustic reverie that slowly, effortlessly expands into an electric guitar track without losing even an ounce of its poignancy. Somehow The Who could manage both at once better than almost anyone else.
7. 'Won't Get Fooled Again'
Somehow The Who found a closing song to counterweight the electrifying album opener of "Baba O'Riley." Another perfect amalgamation of early synths and The Who's well-honed four-piece rock dynamic, "Won't Get Fooled Again" is also the band's most nakedly political songs, offering a still-resonant message about the frustratingly cyclical nature of politics. The song feels enormous, thanks to the band's legendary playing and the album's pitch perfect production.
8. 'The Real Me'
The Who's second rock opera is a powerful, sometimes unwieldy portrait of teenage angst that understands the complex identity, or identities, of its mod-rocker protagonist. "The Real Me" is the album's greatest distillation of all that angst and uncertainty, succinctly packaged into a scorching rocker adorned with dramatic horns and memorable riffs galore. It also boasts one of Roger Daltrey's greatest vocal performances, aside from maybe…
9. 'Love, Reign o'er Me'
This is the sort of song that would sound ridiculous in its excess and self-importance if any other band tried to pull it off. "Love, Reign o'er Me" is Quadrophenia's epic conclusion, a moment of maturation that has the weight and sound of a spiritual epiphany, filled boasting synthesized strings, gong crashes, timpani and rain sound effects, but nonetheless built around The Who's chief members. The synths, guitar, bass, and drums all compliment Daltrey's finest hour as vocalist, bringing the album to an emotional crescendo that wonderfully straddles the line between ballad and epic.
10. 'Who Are You'
It's hard enough to stay relevant as a band more than a decade after your initial album, and it's even harder to compose a hit single that doubles as a band anthem after all that time. Of course, The Who managed it just fine with "Who Are You," another confirmation that Townshend knew how to use synthesizers far better than most anyone else in the '70s. The song is a gradually building monolith that becomes more powerful with each repetition of its undeniable chorus, culminating in one of the best swears in rock music history.
Check out Entertainment Cheat Sheet on Facebook!    
Follow Jeff on Twitter @jrindskopf