The Worst Holiday Movies Of All Time
The holidays are a magical time to spend with friends and loved ones. It's the perfect time to snuggle up and turn on some of the most beloved holiday films of all time. From Home Alone to A Christmas Story, Hollywood has given us a slew of holidays classics that we all turn to time and time again. Unfortunately, with the good also comes the bad. For every Elf, there is going to be a Christmas with the Kranks.
Though the entertainment industry continues to capitalize on holiday cheer, they've often got things very wrong. Even if they have the holidays as their central theme, some holiday films are so horrible, outrageous, and unpleasant, that they could singlehandedly ruin the season of giving. One holiday flick is so dreadful that it garnered a whopping 0% on Rotten Tomatoes (page 15). Here are the worst holiday movies of all time.
15. Grumpy Cat's Worst Christmas Ever
Rotten Tomatoes score: 27%
We're not sure how the amazing Aubrey Plaza got roped into the Lifetime disaster that is Grumpy Cat's Worst Christmas Ever, but we're sure the Parks and Recreation alum wants to forget it ever happened. Plaza voices a grumpy old kitty who helps a little girl find the spirit of the holidays. Part of Plaza's charm is her deadpan expressions, but as a cat, she came off as bored and disinterested as we all were.
Not only was the actress miscast, but as The A.V. Club described it, the film is "the largest turd in [Lifetime's] crap crown of original programming."
Next: A holiday horror film
14. Silent Night, Deadly Night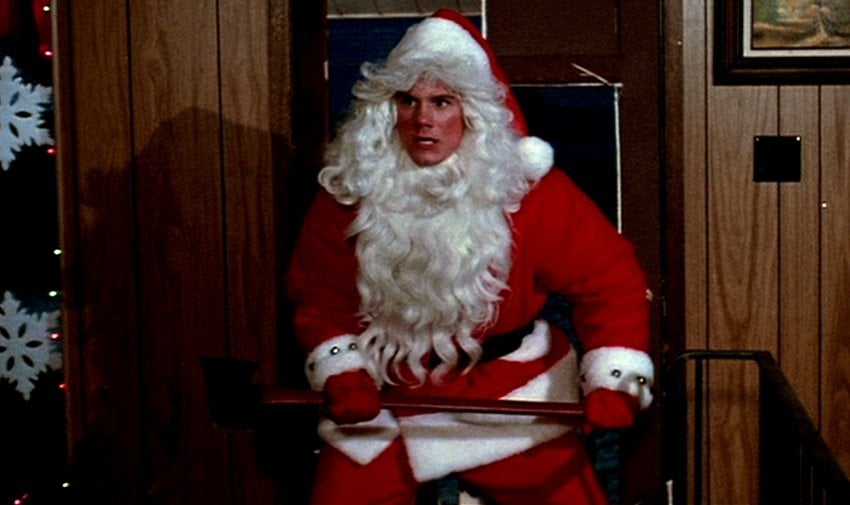 Rotten Tomatoes score: 27%
Whoever thought to mix the holidays with horror was pretty diabolical. 1984's Silent Night, Deadly Night is a terrifying tale about an orphan who was raised by nuns and becomes a toy store Santa Clause and serial killer. The film's marketing sent everyone into a frenzy since it depicted Santa as a killer. Though it made a ton at the box office, it was mostly a pointless bloodbath of a movie.
Next: An empty teen-filled flick 
13. I'll Be Home for Christmas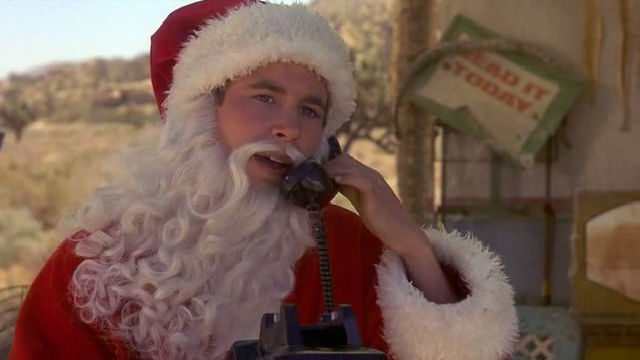 Rotten Tomatoes score: 23%
Disney's 1998 classic, I'll Be Home For Christmas seemed like a cute idea. After all, the movie starred Jonathan Taylor Thomas as college student named Jake who is determined to get home to his estranged father after being stranded in the desert. Unfortunately, the presence of JTT is about the only delightful thing about this film. Esteemed film critic Roger Ebert said it best when he proclaimed that the film comprised of "people who seem to be removed from a '50s sit-com so they can spread cliches, ancient jokes, dumb plotting and empty cheerful sanitized gimmicks into our world and time."
Also, it's kind of crappy that the only reason why Jake wants to get home for Christmas is because his father has promised him a Porsche. So much for holiday cheer.
Next: A tale about Santa's brother Fred
12. Fred Claus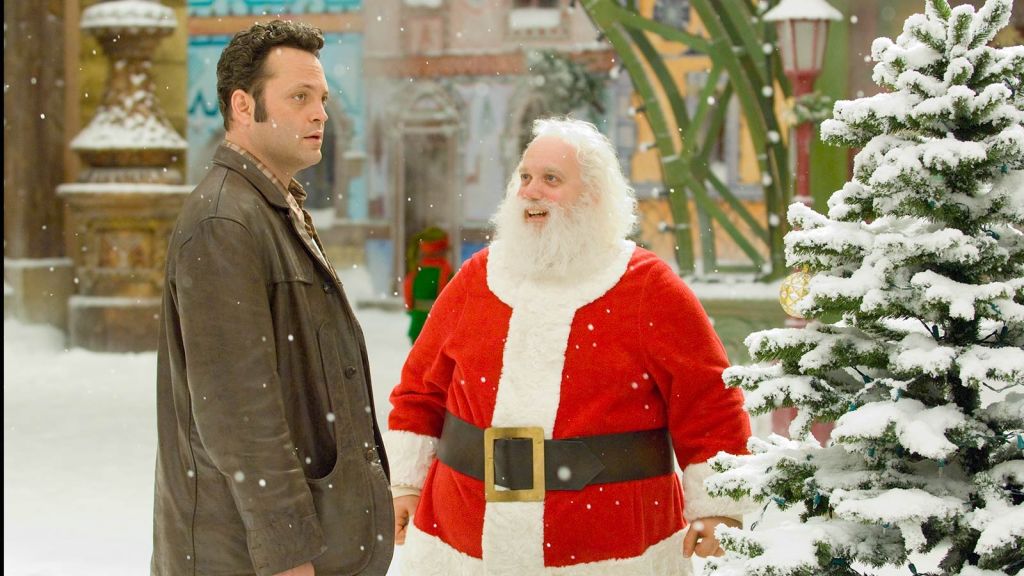 Rotten Tomatoes score: 21%
Typically we adore Paul Giamatti but we suppose bad movies can happen to anyone. Fred Claus follows the Claus brothers, Santa, and his troublemaking brother, Fred (Vince Vaughn). After his brother's latest stunt, St. Nick brings his brother to the North Pole so that he can help make toys and stay out of trouble.  Of course, that sends St. Nick's whole operation into chaos.
The concept of the film is actually brilliant. However, the slapstick gags and inconsistent tone make it a headache to watch.
Next: The most depressing holiday film movie ever
11. Jack Frost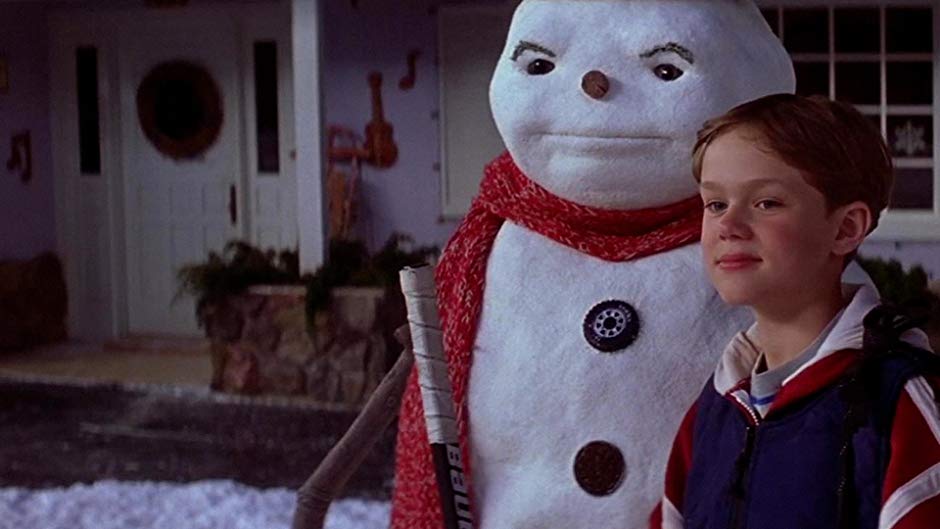 Rotten Tomatoes score: 20%
There is perhaps no other holiday movie more depressing than Jack Frost, and it had the nerve to be marketed to children. Essentially a young boy's father dies tragically in a car accident, and a year later the boy discovers that his father (Michael Keaton) has been reincarnated into a snowman….yes a snowman. The pair reconnect and tries to make up for lost time before Jack melts.
Not only the snowman person quite creepy, but we also have to watch the boy lose his father all over again. It's not a good time at all.
Next: A holiday film with a Madea twist
10. Tyler Perry's A Madea Christmas
Rotten Tomatoes score: 18%
Listen, we love Madea for all of her wisecracks and one-liners, but Tyler Perry's A Madea Christmas was something we never needed to hear about, let alone see. In this film, Madea (Tyler Perry) accompanies her niece, Eileen to the small town of Buck Tussel to visit Eileen's daughter Lacey (Tika Sumpter) who has refused to come home for Christmas. The pair soon discover that the reason why Lacey has refused to come home is that she's hiding her new husband, Connor (Chad Michael Murray) from her judgemental mother and aunt.
The film is mostly a mess, and even Madea's typical jokes and jabs don't make it a pleasant experience. Also Larry the Cable Guy appears at some point as the voice of reason, so that gives you the idea of the quality of this flick.
Next: A Christmas film all about consumerism 
9. Jingle All the Way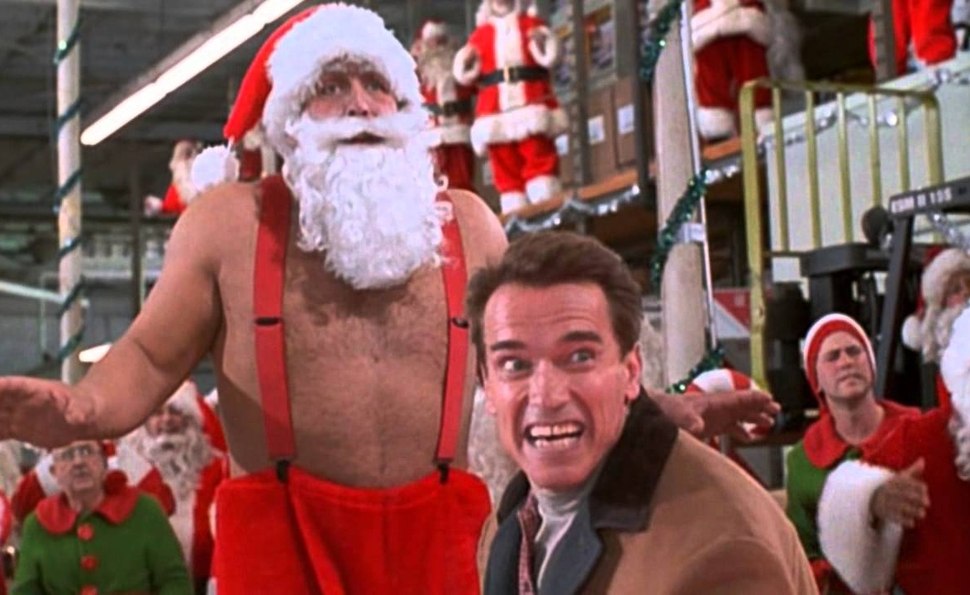 Rotten Tomatoes score: 17%
Aside from showing the gross consumerism that has become embedded into the holiday season, Jingle All the Way offers little value. Arnold Schwarzenegger stars as Howard Langston a workaholic dad, desperate to get his son the most elusive toy of the holiday season. On his quest to purchase the sold-out Turbo-Man, Howard encounters Myron (Sinbad) a mailman also on the quest for the same toy.
Not only is the tone of the film uneven, but it also boasts materialism during a season of giving and thankfulness. All in all, the film lacks a plot, but hey, at least the kids liked it.
Next: The worst second sequel on the planet 
8. The Santa Clause 3: The Escape Clause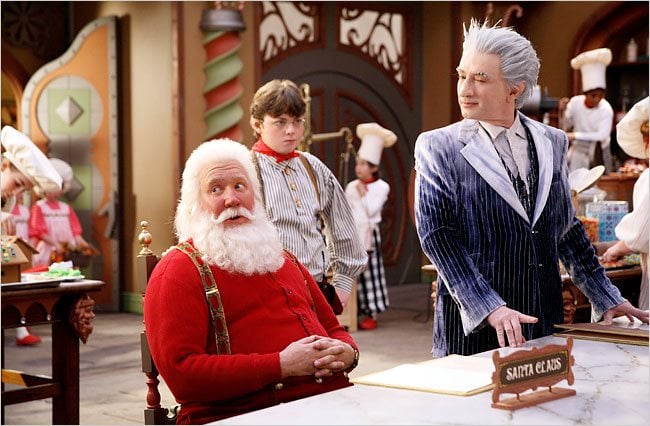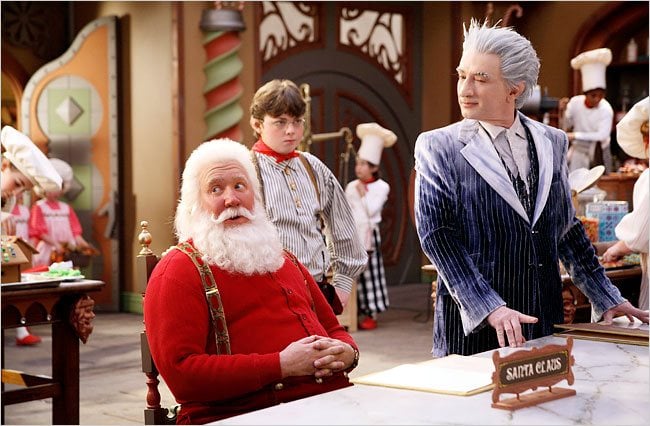 Rotten Tomatoes score: 15%
In 1994, Tim Allen delighted us all as a busy divorced father named Scott who anciently becomes Santa Clause. The film's sequel, 2002's The Santa Clause 2 wasn't too bad either as he tries to find his Mrs. Clause and help his son through his teen angst. Unfortunately, Hollywood doesn't know when to quit which why it delivered the insufferable, The Santa Clause 3: The Escape Clause in 2003.
This time, Scott aka Santa must deal with his arch nemesis Jack Frost (Martin Short) scheming to take over the North Pole. Unfortunately, with this third film, Allen didn't seem to care anymore and Short's Jack Frost was so unbearable that you'll forget you ever enjoyed the first two films.
Next: A strange Disney remake 
6. Eight Crazy Nights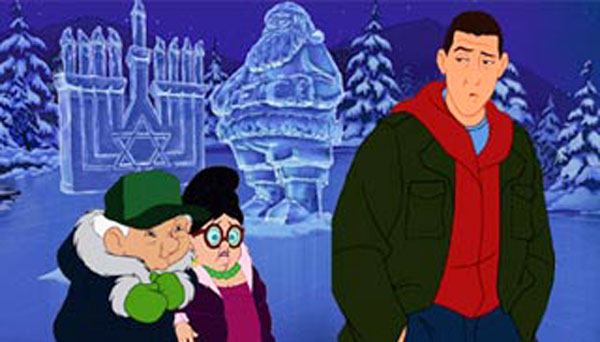 Rotten Tomatoes score:12%
Adam Sandler was still at the top of his game in 2002 when Eight Crazy Nights premiered which is why it's so confusing. The animated film follows Sandler as Davey Stone, a party boy who gets a reality check when he's ordered to do community service during the holidays.
Unfortunately, Sandler's vulgar comedy in an animated film was quite off-putting, especially since it centered around the holidays.
Next: A film about Christmas and criminals 
5. Trapped in Paradise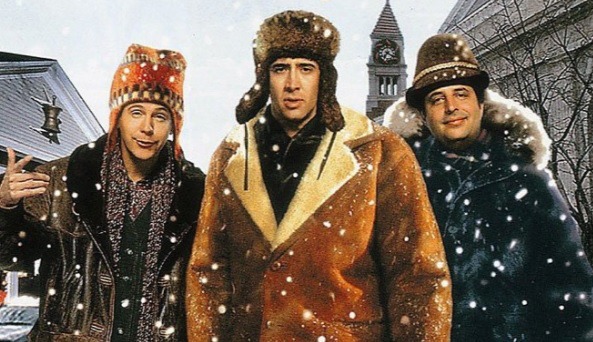 Rotten Tomatoes score: 10%
It's probably good if you don't remember 1994's Trapped in Paradise. The film stars Jon Lovitz, Dana Carvey, and Nicolas Cage as three criminal-minded brothers who are released from prison just before the holidays. They immediately get right back to their old ways of debauchery. After a bank robbery, the trio finds themselves hiding out with their cash in a small town full of suspicious cops.
Overall, the film lacks wit and intelligence. Harry and Marv are the only Christmas criminals we care about.
Next: A Christmas film that should have never happened
4. Surviving Christmas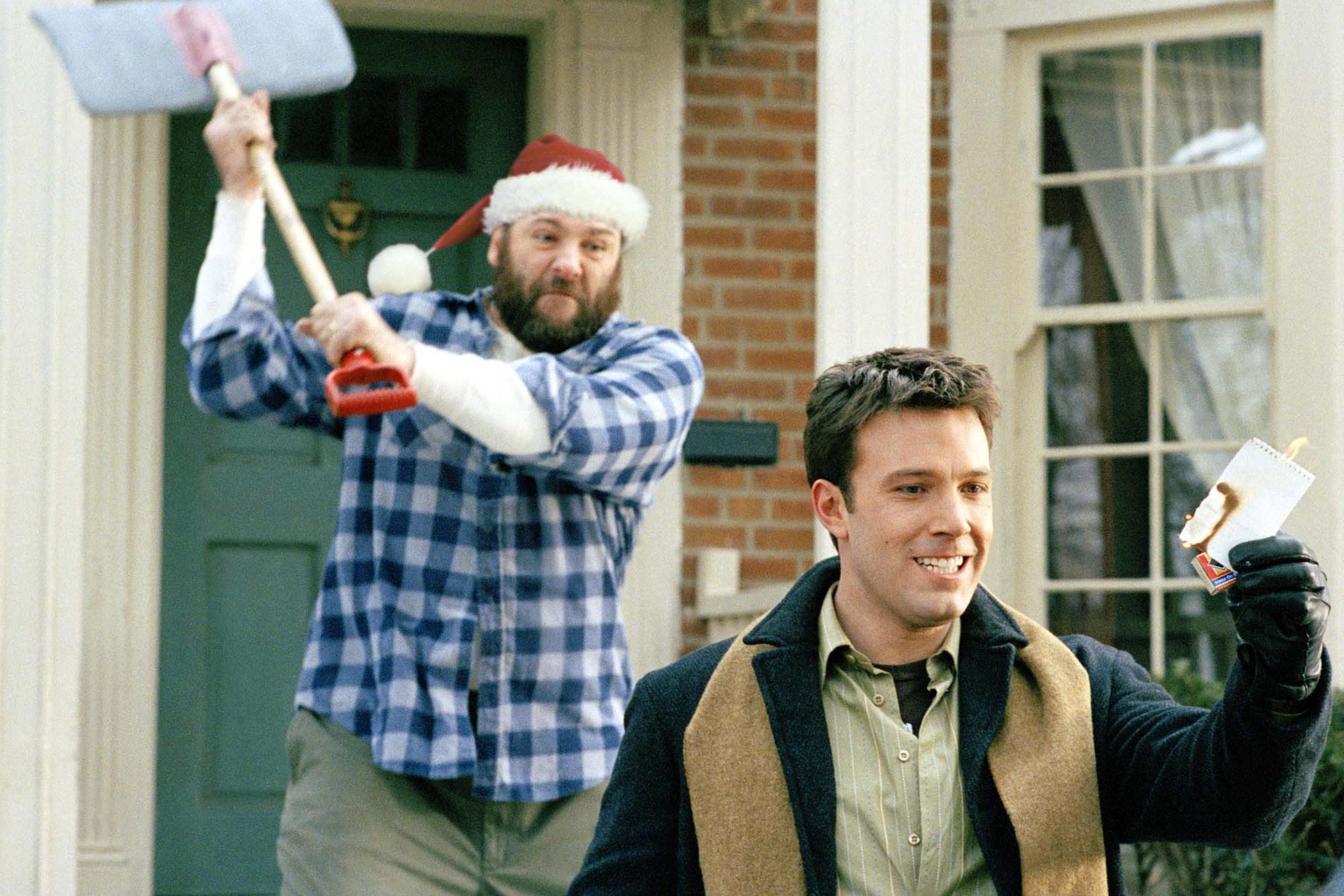 Rotten Tomatoes score: 7%
Despite its stellar cast which includes, the late Jame Gandolfini, Christina Applegate, Catherine O'Hara, and Ben Affleck, Surviving Christmas is a creepy tale of confusion, Affleck plays a wealthy business exec who after feeling nostalgic for his childhood home, returns there during the holidays and finds a new family living there. Instead of being normal and going on a ski vacation or something, Affleck's Drew offers the couple a large sum of money to pretend they are his parents., Yes, we are not joking this is the actual plot of the film.
The movie is so absurd and cringe-worthy that you'll deserve extra gifts this holiday season if you are able to survive the entire thing.
Next: A holiday movie that did a disservice to its actors 
3. Deck the Halls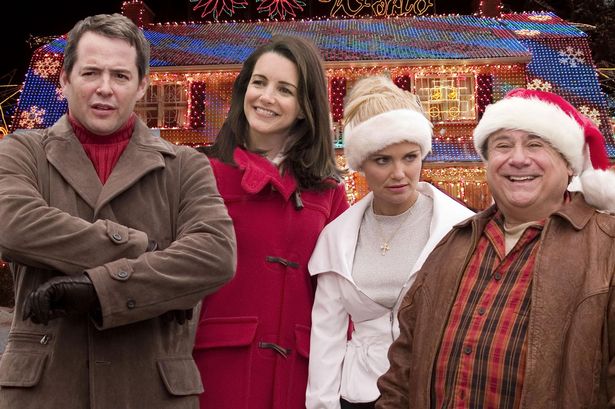 Rotten Tomatoes score: 6%
The concept for Deck the Halls seems simple enough, after all, it's a theme that we've seen in Christmas films time and time again. Matthew Broderick plays Steve; a dull suburban dad determined to have the best Christmas decorations on the block. His plans are thwarted when his new neighbor Danny (Danny DeVito) tries to outdo his epic Christmas display.
The issue with Deck the Halls is that it has no substance. The film isn't very funny, and it leaves its talented actors with nothing to do but make their audience miserable. Literally watch anything else instead.
Next: A holiday film without an ounce of Christmas cheer.
2. Christmas With the Kranks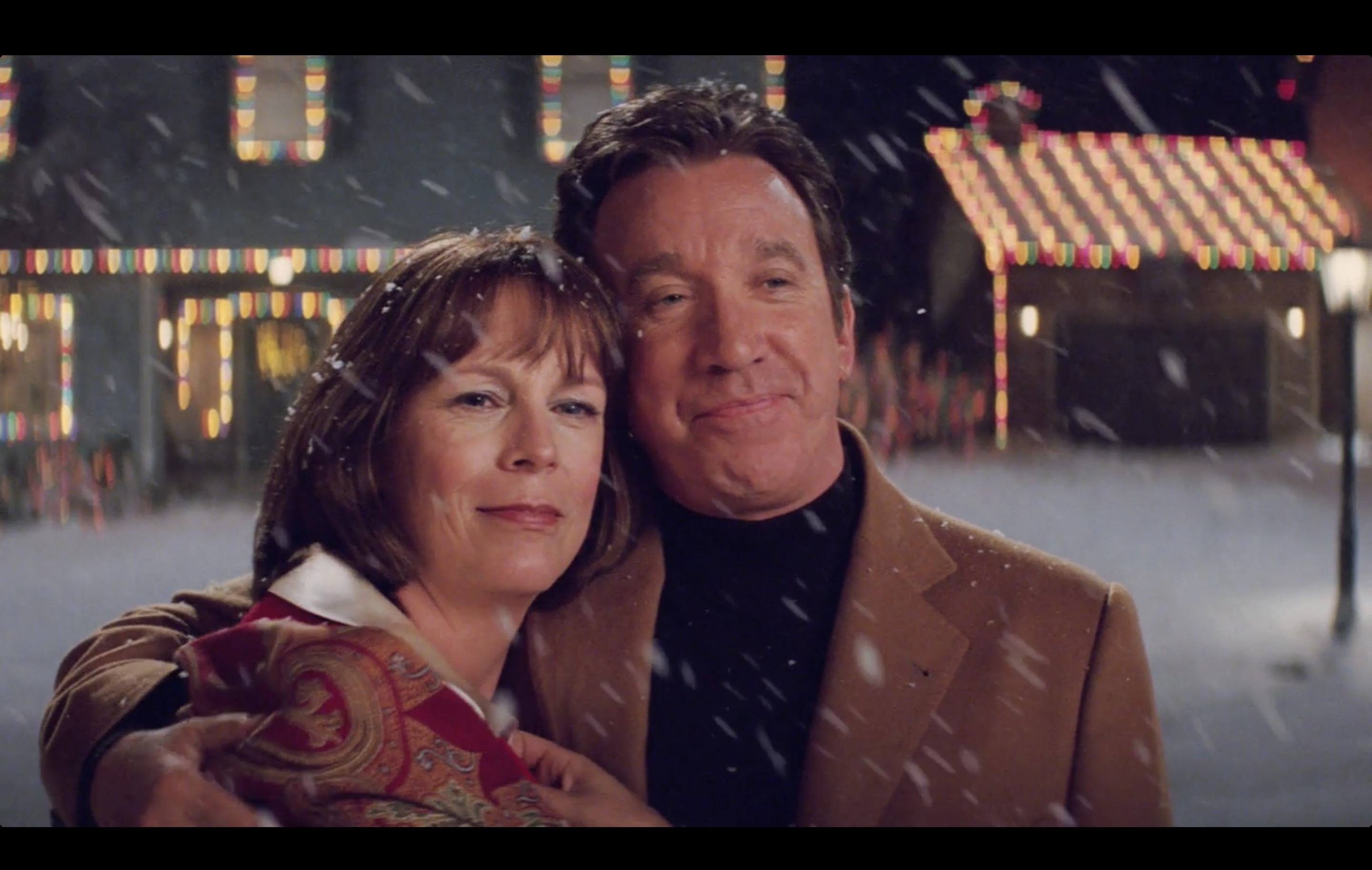 Rotten Tomatoes score: 5%
Not everyone feels like getting into the Christmas spirit, and that's OK. Unfortunately, it's a lesson that Luther (Tim Allen) and Nora Krank (Jamie Lee Curtis) had to learn the hard way in Christmas with the Kranks. The dreaded holiday film follows the Kranks who are forced to give up their dreams of a lowkey Christmas when their Christmas-loving neighbors bully them into participating. The plot itself has promise. However, the characters were just grating and unpleasant.
Though Allen and Curtis are both comedic, they were forced to resort to grotesque end sexist jokes that were shockingly unfunny. It's a rather unpleasant time.
Next: The worst holiday film of all time.
1. The Nutcracker in 3D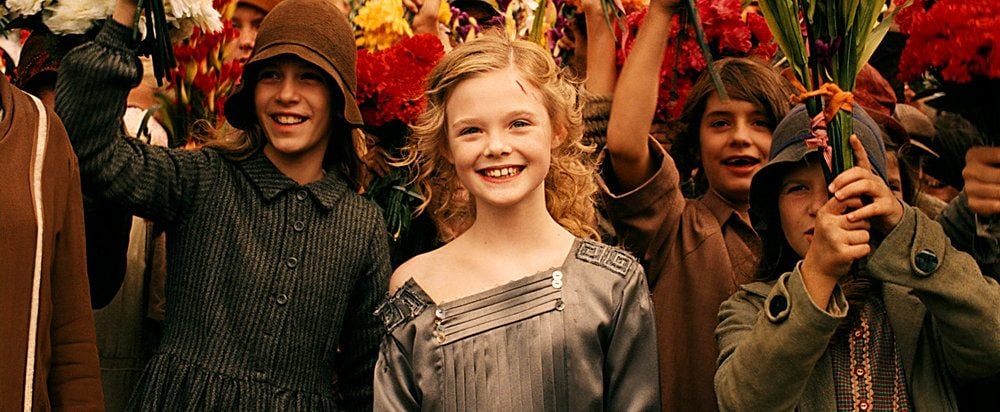 Rotten Tomatoes score: 0%
We all love and adore the story of The Nutcracker. A young girl is having a terrible Christmas until she is magically led into the whimsical and wonderful world of The Nutcracker. Therefore, it seemed like a great idea when back in 2010, Hollywood called up stars Elle Fanning and Nathan Lane to bring the story to life once more — this time in 3D.  Unfortunately, the end result to The Nutcracker in 3D was a crazy mess.
Instead of an enjoyable time for children, the film ended up being convoluted and tedious. Late filmmaker Roger Ebert was even forced to ask, "From what dark night of the soul emerged the wretched idea for The Nutcracker in 3D? " Sometimes classic tales don't need a lot of drama and theatrics thrown in them. Apparently with the reviews around Disney's The Nutcracker and the Four Realms, Hollywood still hasn't learned its lesson.
Read more: How The Kennedys Made the Holidays at The White House Special