10 of the Worst TV Shows in Recent History
Each TV season, new shows come and go. Some are able to find success and live to see another year, while others don't make the cut and become one-season wonders. However, there is another group of shows that are in a unique category of their own. These are shows that failed so miserably that their network decided to cut their losses and cancel them after an episode or two.
To commemorate some of the worst TV series to ever grace the small-screen, here's a look at 10 of the worst TV shows ever.
1. Secret Talents of the Stars (2008)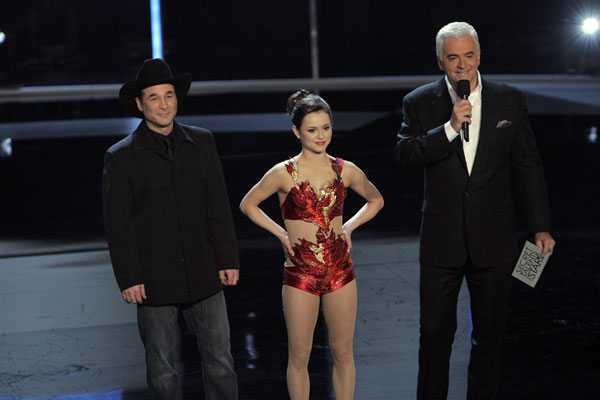 Hosted by John O'Hurley, the 2008 show was a competition series that judged famous people for skills that you didn't know they had. For example, George Takei, who is primarily known for playing Hikaru Sulu in the television series Star Trek, appeared on the first episode to sing the country song, "On the Road Again." The few viewers who did tune in to watch the show were not impressed — TV Guide states that CBS canceled it after just one episode. A TV Guide review states:
Jeers to CBS for jumping on – and falling off – the celeb-competition bandwagon with Secret Talents of the Stars. The Eye network's pathetic entry is hosted by John O'Hurley, but this feels more akin to his work on Family Feud than Dancing with the Stars (not to mention Seinfeld). He introduces contestants like Olympic skater-turned-contortionist Sasha Cohen, who again fails to match the gold-medal standard set by her predecessor, Dancing fave Kristi Yamaguchi.
Apparently, viewers just weren't that interested in watching celebrities show off their hobbies.
2. Quarterlife (2008)
Bitsie Tulloch starred as Dylan Krieger in 2008's Quarterlife. In the show, Dylan is a magazine editor and writer whose friends discover that she keeps a video blog about them all on a website called Quarterlife. Other members of the short-lived cast included Kevin Christy, Scott Michael Foster, Michelle Lombardo, Maite Schwartz, Barret Swatek, and David Walton. Interestingly, TV Series Finale notes that the series began as a group of eight-minute episodes that debuted on My Space TV.
During a writers strike, NBC made a deal to turn several segments into hour-long episodes that would run during a primetime slot. But during its special preview episode, the show only attracted 3.1 million viewers and received a 1.3 rating with the 18–49 demographic, according to TV Series Finale. And just like that, the network pulled the plug on the show. Marshall Herskovitz and Edward Zwick conceived of the idea, but after it was canceled, Herskovitz conceded that the show was "too specific" for network television.
3. Anchorwoman (2007)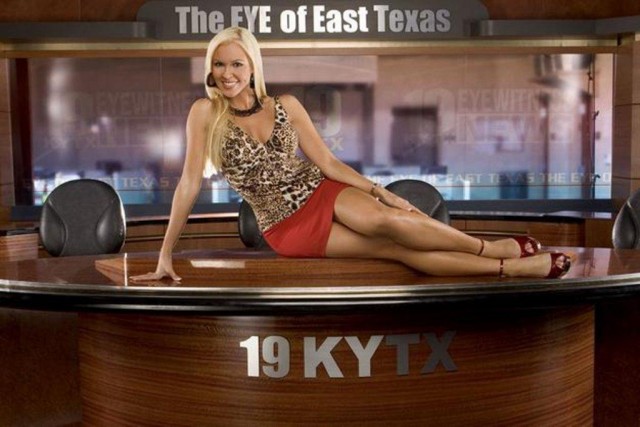 In the 2007 Fox TV show Anchorwoman, former The Price is Right model Lauren Jones tries to become an anchorwoman at a struggling news station, KYTX, in Tyler, Texas. The series was supposed to combine comedy and reality TV, but didn't quite succeed at either. Fox News states that the show's debut drew an estimated 2.7 million viewers, resulting in the network quickly canceling the show.
A Los Angeles Times review states:
Presumably, we are all supposed to be rooting for simple-minded Jones to emerge, à la Marilyn Monroe, as the brains behind her scattered character. I just wanted everyone, including Jones, to rise up as one and throw the cameras and the whole "Anchorwoman" concept out of the newsroom and back to whatever airport strip bar provided its genesis.
4. Emily's Reasons Why Not (2006)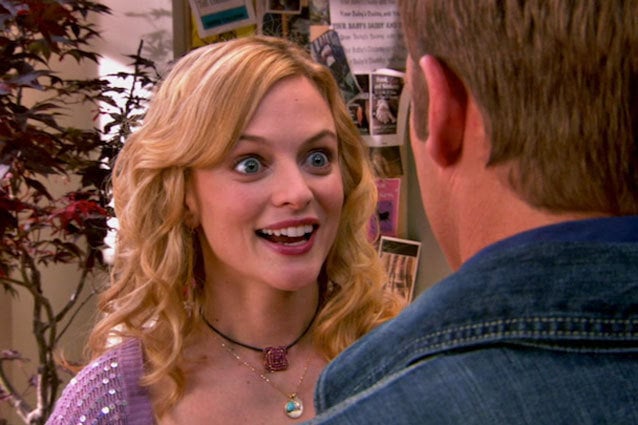 Starring Heather Graham as Emily Sanders, Emily's Reasons Why Not was about a successful young woman (Emily) who has a great publishing job and a group of tight-knit friends. Emily credits her success to hard work and following a set of strict guidelines, which help prevent her from doing things that could have consequences in her life.
But those reasons go out the window when she gets involved with a two-timing author. Emily eventually realizes she needs to get back to abiding by them — and quickly, per IMDb. Splitsider reports that only 6.2 million people tuned in to the show's premier. Almost immediately afterward, ABC canceled the based-on-a-book series. A Splitsider review argues that the show wasn't a total lost cause, but needed a lot of major adjustments:
Did the show deserve to be canceled after one episode? Considering all of the garbage television has presented us with, no. But it is obvious that if it went through the standard pilot season rigamarole, the pilot would have been rewritten and reshot, possibly with a few cast changes, hopefully with joke punch-ups. The only reason it flickered in front of some people's faces at all was is because it makes little financial sense to buy a show and not put it on the air.
5. The Will (2005)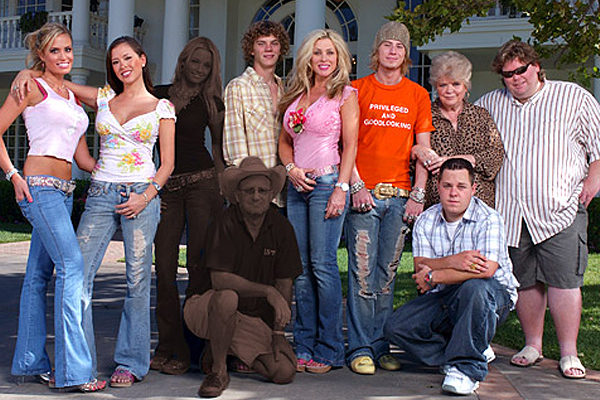 In The Will, a 2005 CBS show, relatives of Bill Long, an Arizona multi-millionaire, compete for his inheritance, which includes his Kansas ranch, according to IMDb. The reality show was created by The Bachelor producer Mike Fleiss and was supposed to span six episodes. Reality TV World reports that despite a heavy promotional push from CBS, the show averaged only 4.2 million viewers, resulting in it getting the ax pretty quickly. "It was promoted as a real-life 'Dynasty,' but 'The Will' wasn't well-received and was canceled after only one airing," TV Guide writes.
6. Dot Comedy (2000)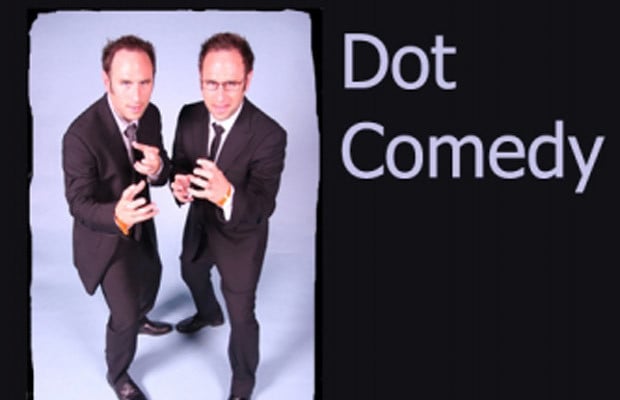 ABC's Dot Comedy, which was hosted by Annabelle Gurwitch and the Sklar Brothers — Randy and Jason — showed viewers funny clips they found on the internet. For whatever reason, the show didn't resonate well with audiences and only pulled in 4.1 million viewers on its debut night. ABC quickly put the show out of its misery, and canceled it after the first episode, Rotten Tomatoes reports. A Lawrence review states that the show had many problems, one of which was trying to present adult web content in a family-friendly format:
The idea of swapping in animated shorts and oddball web sites for flubbed lines and celebrity hijinks may have seemed a natural in the boardroom. But on screen, 'Dot Comedy' is silly and superficial. Even worse, it's not funny. One problem is hosts Jason and Randy Sklar. The comedic twins are two more annoying celebrities for which we have MTV to thank. Another cable TV veteran, Annabelle Gurwitch, desperately tries to provide some counterpoint to the Sklar brothers' relentless riffing, but she's fighting a losing battle.
7. The Hasselhoffs (2010)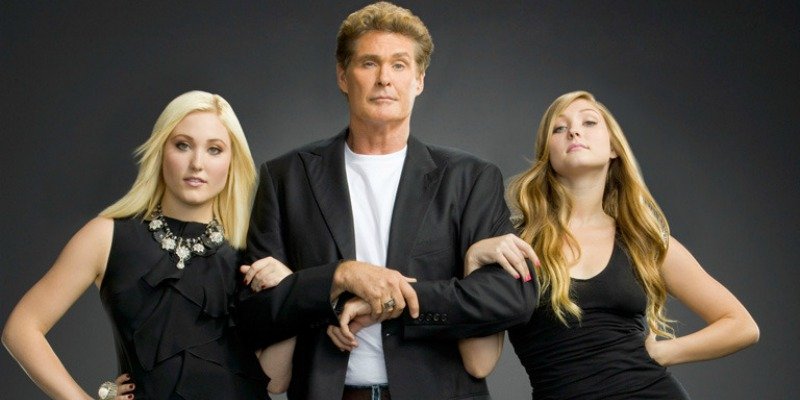 Yes, David Hasselhoff got a reality show along with his two daughters Hayley and Taylor-Ann on A&E. The premise followed the daughters trying to get a career in entertainment. But it sadly only got two episodes before getting canceled. The first episode only managed to get 718,000 viewers and it dropped to 505,000 viewers for the next episode, according to The Hollywood Reporter. So what exactly went wrong? Well some called it cheesy and said it was terribly written and acted. It of course, also heavily referenced David Hasselhoff's past work.

8. Who's Your Daddy (2005)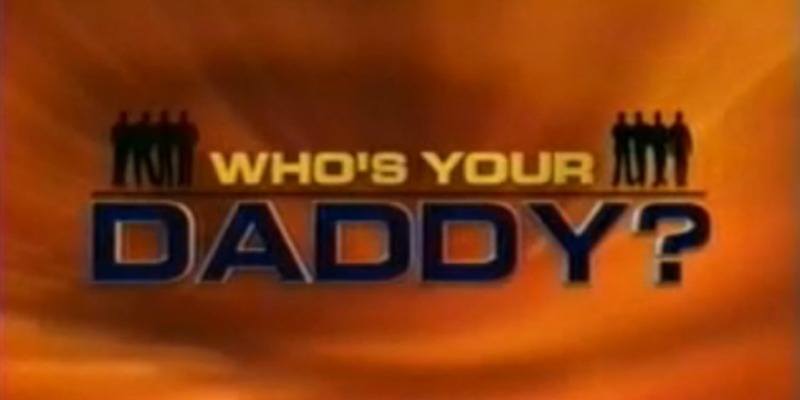 The reality show followed a woman named TJ Myers who was given up for adoption. She then gets the chance to reunite with her father, with the catch being she has to pick him out from 25 contestants. If she correctly picks the right man she wins $100,000, but if she picks the wrong person, then the man gets the grand prize. The premise certainly didn't go over well with audiences. It was canceled after one episode.

9. Osbournes Reloaded (2009)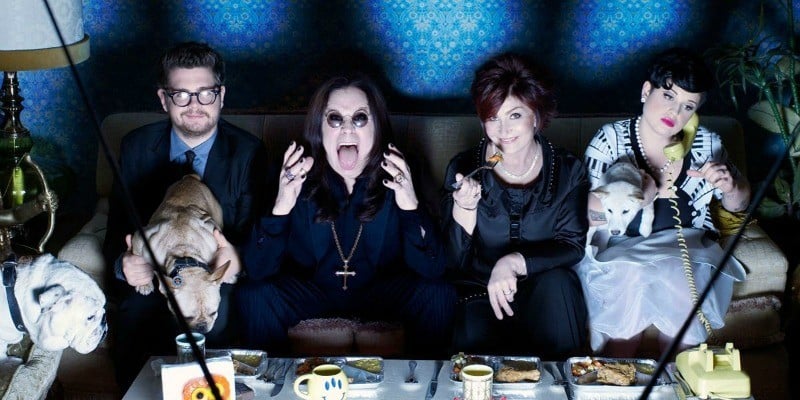 The family previously had a reality show, so this seemed like a no-brainer. However, it looked like the Osbourne's TV show boat had already set sail. The variety show hosted by the family just didn't land with audiences. Perhaps it's because watching Ozzy and Sharon do a Flashdance parody is too painful. It was canceled after just one episode.
10. Lawless (1997)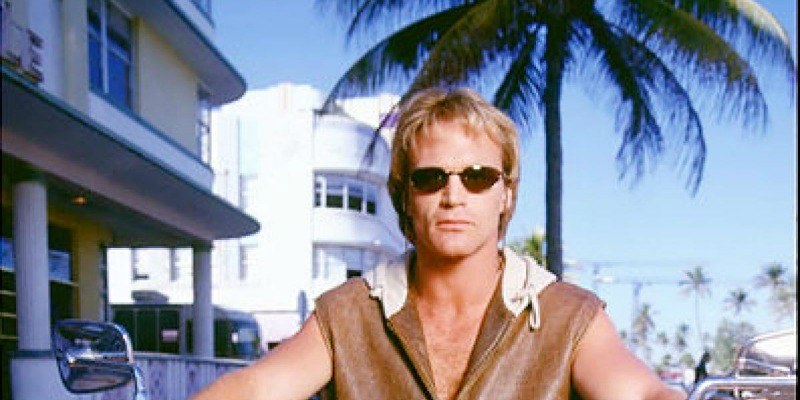 The show starred NFL player, Brian Bosworth who played an ex-special forces operative who goes on to become a private investigator. The character rides around on a motorcycle named John Lawless. The premise actually sounds like it could work, yet the ratings were so low that it was pulled after just one episode.
Additional reporting by Nicole Weaver.
Check out Entertainment Cheat Sheet on Facebook!