'The X Factor UK': Sharon Osbourne Claims Simon Cowell Thought She Was Too Old for the Show
The X Factor changed its judge panel for Season 15. It was previously reported that Sharon Osbourne decided to leave the show, but now she has a different reason behind her departure. Here is everything you need to know.
Sharon Osbourne previously announced she was leaving The X Factor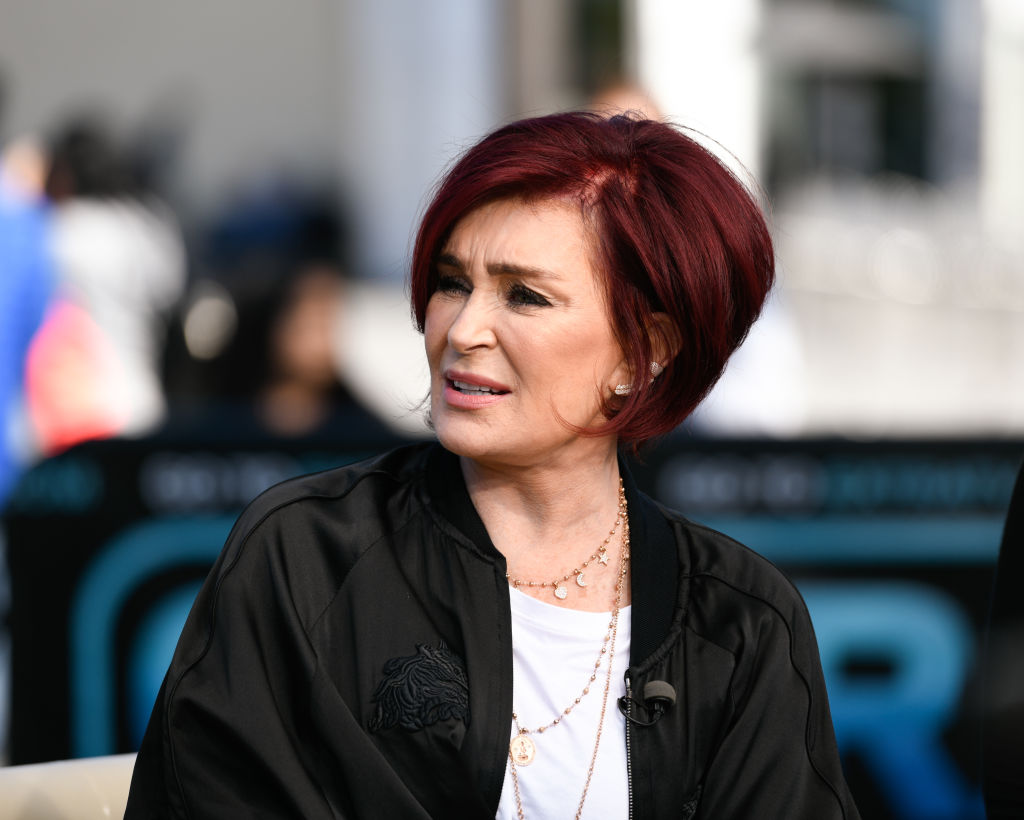 The television personality was on The X Factor from 2004 then left in 2008. She later returned in 2013 and stayed for three more years before leaving again.
Osbourne gave a statement about leaving the show when it was announced in October on Facebook. The reason she gave at the time was that she didn't feel needed.
"After watching the new season #XFactor unfold, I've seen the new judges finding their rhythm and are doing brilliantly. Simon [Cowell] was so gracious to find me a spot on the live shows but at this point I really don't think I'm needed and I would honestly feel odd coming in at this point. So I have decided to pass on the series this year," she wrote.
She then signed off the statement with "I wish the show continued success and as much as I love to get my face on TV you will have to do without me this season. Loves ya, Mrs. O."
A spokesperson for The X Factor also released a statement. "The X Factor can confirm Sharon Osbourne has decided not to return to this year's show. Sharon will always be a big part of The X Factor family and we wish her all the best for the future."
At first, it seemed possible that Osbourne was leaving on her own given she previously dissed the competition. "Oh f*ck, I don't have to have those kids singing in my face. Those little sh*ts. They all suck. It is like, 'Hey, is this f*cking karaoke or what?" she said in an interview with Howard Stern.
She also called Cowell a "pain in the *rse." However, it turns out she might have been pushed out of her role as judge.
Osbourne claimed Cowell thought she was too old of the show
It turns out that Osbourne's exit from The X Factor wasn't on good terms. She said she turned down being a judge on The Masked Singer because she thought she had to contractually return to The X Factor. However, her time on the competition show was cut short.
"I was signed to do another show at the time. I was signed that I had to go to England, and then Simon Cowell changed his mind and thought I was too old," Osbourne, who is 66 years old, revealed on The Talk. "Simon Cowell goes, 'She's old. We need somebody young,'" the former judge said.
Cowell, who is 59 years old, is still a judge on shows like America's Got Talent and Osbourne had a few words to say to him. "So if you want young, fire yourself — and get rid of those man tits. Call me tomorrow, we'll discuss it."
Ayda Field and Robbie Williams joined as the new judges in Season 15
Who ended up replacing Osbourne? Well, she wasn't the only one who didn't return in Season 15.
Nicole Scherzinger was out too. Actress Ayda Field, who is 39 years old, joined as a judge. She previously appeared in the movie, Austenland and the show, Studio 60. Singer Robbie Williams, who is 45 years old, also joined the show.
Simon Cowell has yet to respond to Sharon Osbourne's claim. The X Factor UK is expected to return in 2019 with the same cast as last season.
Read more: The Surprising Reason Why Sharon Osbourne Horribly Regrets Getting Weight Loss Surgery
Check out The Cheat Sheet on Facebook!