'The X-Files': 10 Episodes Everyone Should See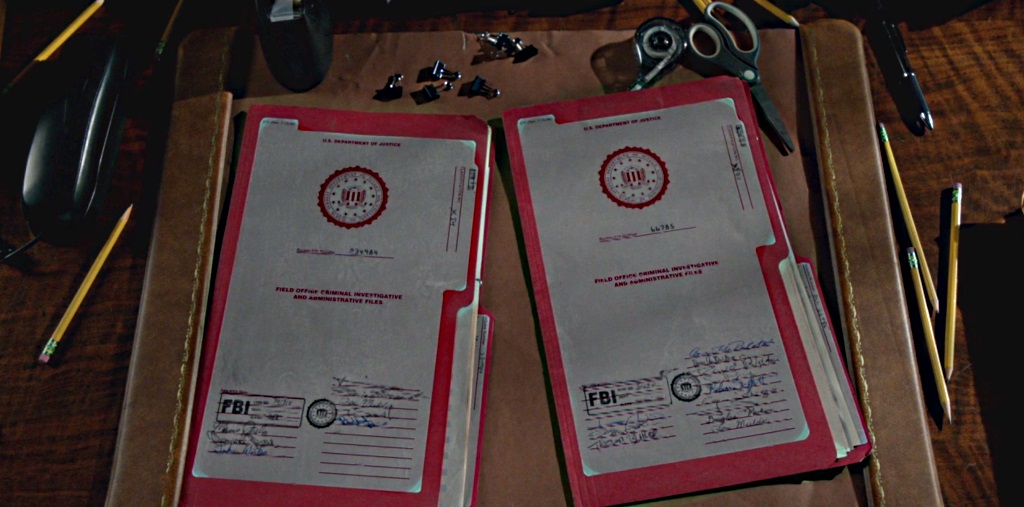 Extra terrestrials, government conspiracies, and creepy monsters, oh my. For nine seasons, The X-Files helped to define a generation's understanding of what a sci-fi and horror show should look like. It's a cultural staple for many – and it's getting a second chance at glory this year. Creator Chris Carter and FOX have brought The X-Files back for a limited mini-series event, which will once again follow Fox Mulder (David Duchovny) and Dana Scully (Gillian Anderson) in their never-ending search for the truth about unexplained phenomenon.
If the buzz surrounding the series reboot has you intrigued, but you're feeling a little overwhelmed by the prospect of jumping into The X-Files blind, fear not. Despite having over 150 episodes and a crazy amount of characters and plot lines to keep track of, it's pretty easy to boil the series down to its most basic parts. There are two main types of X-Files episodes: Myth-arc, or those that cover the show's bigger themes about aliens and government cover-ups; and monster-of-the-week, or standalone episodes that are fun and creepy but don't deal with the main storyline. Here are 10 episodes — five that relate to the main plot, and five that stand alone — that will help you get caught up with the mood and the major moments of The X-Files.
1. "Pilot" (Season 1, Episode 1)
You can't get immersed in The X-Files without checking out how it all began. The first episode of the series not only introduces us to many of the main characters — the Cigarette-Smoking Man (William B. Davis) — but it also puts us smack in the middle of one of the series' main themes — extraterrestrial activity, and the government's efforts to cover them up.
The pilot episode of The X-Files is also vital because it establishes the show's core dynamic between recently-partnered FBI agents Mulder and Scully. He's a brilliant psychologist with a flare for the paranormal — and who witnessed his sister's apparent alien abduction as a child. She's a scientist with a strong skeptical streak, who believes even the most bizarre events they encounter can be explained. Their opposing views on exactly what is going on in the small New England town they're sent to investigate makes for compelling dialogue — and lays the foundation for one of the most memorable partnerships in television history.
2. "Squeeze" (Season 1, Episode 3)
"Squeeze" is first "monster-of-the-week" episode of The X-Files — and it remains one of its' best. That's largely due to the introduction of Eugene Tooms (Doug Hutchison), an immortal being who emerges from hibernation every 30 years to feed on humans. He's creepy when he looks human, with his dead-eyed stare and preternatural calmness. But when he begins to transform into his true self — with glowing eyes and supernaturally stretchy fingers — he becomes the stuff of nightmares.

3. "One Breath" (Season 2, Episode 8)
Early in the second season of The X-Files, Dana Scully is kidnapped by an unstable alien abduction survivor, Duane Barry. Then, she disappears, inexplicably. Mulder is convinced she was taken by aliens — and when she turns up at a hospital, in a coma, in "One Breath," he's even more committed to learning the truth of what happened to his partner. The episode is a turning point in the series — Scully's abduction has long-term effects on her personal and professional life, and is a driving force for Mulder in his quest for the truth. It's also a surprisingly quiet and introspective reprieve that gives us a chance to see a more human side of both of the series' protagonists.

4. "Anasazi" (Season 2, Episode 25)
Through much of the first two seasons of The X-Files, Mulder is desperately in search of proof of otherworldly lifeforms. In "Anasazi," he finds what he's looking for — but faces dire consequences as a result. The second season finale is a game-changer for the series — and one of the most thrilling episodes to date. It raises the stakes, further cements the wide-ranging conspiracy against Mulder's quest, and forces many of the characters to confront truths that they may not be ready to face.

5." Clyde Bruckman's Final Repose" (Season 3, Episode 4)
Scully meets her match in this standalone episode — and the results are both hilarious and harrowing. Peter Boyle plays the titular character in "Clyde Bruckman's Final Repose" — he won an Emmy for his efforts, too, and with good reason. Bruckman is a reluctant psychic who can see the movements of a local serial killer. Scully refuses to believe that he's capable of what he claims — only to realize too late that her skepticism is unwarranted. This episode is considered by many to be one of The X-Files' best, for its ability to perfectly blend dark comedy, horror and genuine emotional growth from one of the series' most stoic characters.

6. "Jose Chung's From Outer Space" (Season 3, Episode 20)
It's always entertaining when a series can poke fun at itself — but when it's one as involved and often dark as The X-Files, it's even better. "Jose Chung's From Outer Space" takes a story you'd easily find on the series and twists it until it becomes parody. It follows a famed sci-fi writer, Chung (Charles Nelson Reilly) as he attempts to piece together a case that Mulder and Scully worked on for a new book he's writing on UFOs. The episode — which features, among many other highlights, a surprising cameo from Jeopardy's Alex Trebek — is one of The X-Files' funniest. That's not only because of the absurd way in which Chung ends up telling his story, but because it plays up many of the series' established themes with a wink and a nod.

7. "Home" (Season 4, Episode 4)
Many of The X-Files most disturbing episodes deal with a manner of supernatural elements — ghosts, demons or even giant monsters that live in the sewers. But "Home," perhaps the series' scariest episode ever, deals with something a little more within the realm of reality. The episode finds Mulder and Scully investigating strange occurrences in a rural farm home. What they discover there is a family that's lived with a dark secret for generations. And that secret, brought to light, puts Mulder and Scully's lives in danger — and will forever make you rethink the concept of family ties.

8. "Memento Mori" (Season 4, Episode 14)
Throughout its' nine seasons, The X-Files' protagonists often faced death at the hands of paranormal beings. In "Memento Mori," Scully discovers that she has a brain tumor — and the sudden threat to her mortality feels more dire than anything else she's faced. This episode is a must-see, not only because it weaves the series' larger mythology into a frighteningly real scenario, but because of its emotional resonance. "Memento Mori" reminds fans that Scully's abduction has stayed with her — and that her connection with Mulder is a grounding force in her life.

9. "Bad Blood" (Season 5, Episode 12)
Like "Jose Chung's From Outer Space," this episode makes light of many of The X-Files' darker themes. It's also, without a doubt, is one of the most entertaining episodes the series ever produced. It's a classic case of "he said/she said," and pits Mulder and Scully — and their starkly differing opinions of what happened during a badly botched case — against each other. "Bad Blood" features a hilarious appearance from Luke Wilson as a town sheriff who is, depending on who's telling the story, wildly charismatic and good looking or impossibly hapless and goofy. The episode gives us a chance to laugh at The X-Files' main characters and reminds us just how fun horror can be.
10. "One Son" (Season 6, Episode 12)
By the time The X-Files hit the middle of its sixth season, Mulder and Scully were up to their eyeballs in a government conspiracy involving alien colonization on earth. And fans were deeply invested in the main story arc — but the series' writing team was ready to shake things up a bit. While The X-Files continued to explore alien mythology in later episodes, "One Son" is a defining moment in which all of its main themes come to a head. The result leaves Mulder and Scully grappling with the knowledge that the shadow government they've been fighting — the Syndicate — has been stopped, but that they face an uncertain future.
Check out Entertainment Cheat Sheet on Facebook!
More from Entertainment Cheat Sheet: