'The X-Files': Is the Fox Show Really Over For Good?
For years, The X-Files was an essential part of Fox's weekly TV lineup. When it returned for a shortened Season 10 in 2016, fans were geeked.
The eleventh season of the sci-fi hit wasn't quite as well received. And its fate currently hangs in the balance. Here's everything we know about the future of The X-Files, including the brutally honest reason one of its stars thinks it may be doomed (page 7).
1. Season 11 of The X-Files was controversial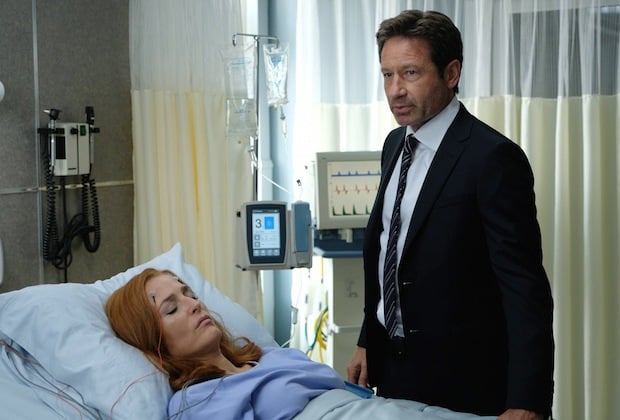 After a huge cliffhanger at the end of the 10th season, X-Files fans were thrilled to learn there would be another season. But Season 11 proved to be a disappointment to most fans.
At the heart of the fandom letdown were some deeply controversial storylines surrounding Dana Scully, Fox Mulder, their son William and the Cigarette-Smoking Man. And that all led to a decline in enthusiasm and, ultimately, viewership.
Next: One X-Files star wasn't shy about hating Season 11.
2. Gillian Anderson wasn't happy with Scully's arc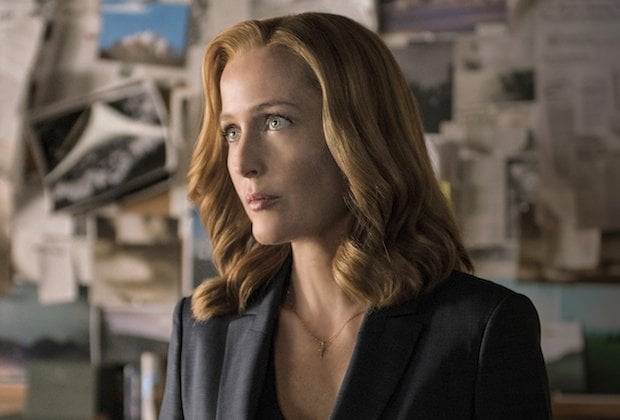 It wasn't just the fans who were unhappy with how Season 11 played out. Gillian Anderson, who played Scully, made it clear that she, too, wasn't pleased with the twists and turns her character endured.
After the finale aired, fans took to social media to complain about the biggest Scully twist yet: that she was pregnant, after enduring endless motherhood-related heartbreak. And Anderson, for her part, seemed to share in their frustration.
Shortly after the finale aired, she tweeted a GIF of an exasperated Scully with the following message to fans: "Oh boy oh boy do I ever hear you."
Next: Anderson's tweet was just one sign that the writing was on the wall.
3. Anderson made it clear she was done with The X-Files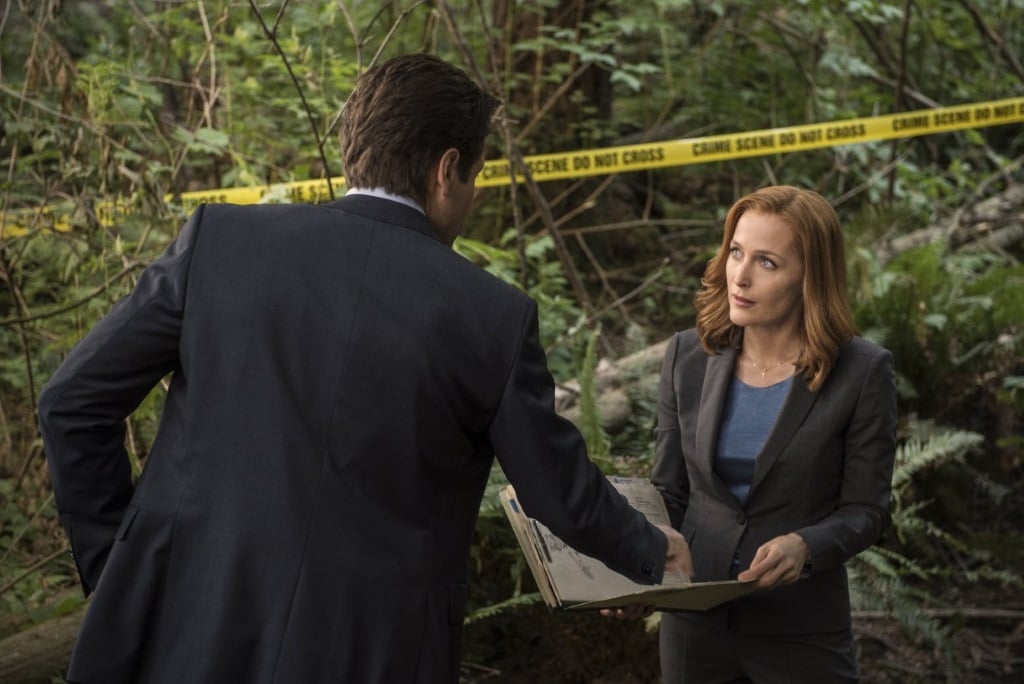 Even before Anderson made her displeasure about Season 11 known, she had made moves to end her relationship with The X-Files. In December 2017, she told TV Insider that she wouldn't be coming back to the series, even if they did decide to move forward with Season 12.
Then, in January 2018, she told reporters at the Television Critics Association, "It's time for me to hang up Scully's hat. It just is."
The idea of an X-Files with only half of its iconic duo seemed impossible. So rumors began to swirl that the series was coming to an end — for real, this time.
Next: David Duchovny took a more neutral approach to the future.
4. David Duchovny was a bit more vague about the future
Just like it's hard to imagine Bert without Ernie, or Bill without Ted, it's almost impossible to imagine Mulder without Scully. And fans who suffered through The X-Files' latter seasons know that it just doesn't work when only half the main characters are around.
Still, David Duchovny remained pretty neutral when asked the potential for Season 12. He told The Hollywood Reporter that he was "good either way." In other words, he didn't really care if the series continued on or not.
Next: One important X-Files player wasn't ready to give up yet.
5. Chris Carter said he could see The X-Files without Scully
Even though fan sentiment about Season 11 wasn't positive, The X-Files' series creator wasn't ready to fight the future cancellation. Chris Carter expressed interest in continuing the series, even with Anderson's departure.
Though the series' last episode ended on a Scully-related cliffhanger, Carter assured fans that he had plans to keep telling X-Files stories with or without her.
But would Fox be interested in a Scully-less X-Files?
Next: The network seems to have made up its mind about The X-Files future.
6. Fox doesn't want new X-Files episodes right now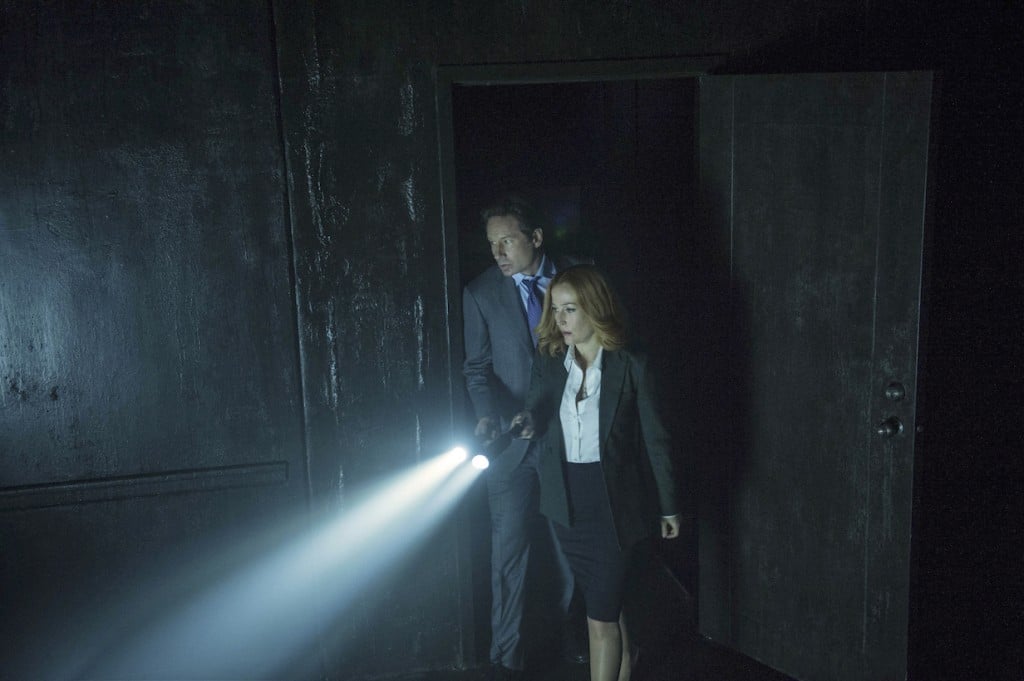 On May 14, 2018, Fox CEO Gary Newman told reporters, "There are no plans to do another season at the moment." That means that, for at least the 2018-2019 TV schedule, we won't be seeing any more X-Files on our screens.
Though that means a big cliffhanger, it's also a relief to fans who felt like Season 11 went too far. And, it seems, it's a relief to Anderson, too.
Next: Anderson had a hilarious response to The X-Files news.
7. Anderson refused to take the fall
When news broke that The X-Files wouldn't be returning, many headlines placed the blame on Anderson's departure. But the actress wasn't having it. She retweeted one such article and offered a blunt appraisal of why the series wasn't picked back up: "The truth is…after exit of 77% of viewership."
Anderson was fair to point out that many fans had abandoned ship. But that doesn't mean the crew at The X-Files has completely abandoned hope.
Next: Fans know The X-Files isn't over 'til it's over.
8. The X-Files isn't officially canceled
Sure, Newman said Fox won't be bringing The X-Files back — at least, not for now. But that doesn't mean the series is officially canceled.
These days, it's more common than ever to see reboots and reprisals on TV. If Fox changes its tune on one of its all-time biggest hits, it sounds like Carter would be on board.
The only question then, albeit the biggest one, is whether the fans would still tune in.
Follow Katherine Webb on Twitter @prufrox.
Check out The Cheat Sheet on Facebook!