'The Young and the Restless': Theo Should Stick Around, According to Fans
There are some characters so vile or annoying that fans can't wait to see them go. They have a knack for ruining everyone's happily ever after and leave heart attacks in their wake. Even though this description fits Theo Vanderway of The Young and the Restless perfectly, fans aren't ready to see him go.
He's making the Abbott family's life miserable on Y&R, but fans are still cheering for him. He may not be the golden boy of the show, but he's shaking things up in a good way. Now rumor has it Theo will be leaving soon, and his fans are less than pleased.
Theo Vanderway isn't a prince in shining armor on 'Y&R,' but he's got charm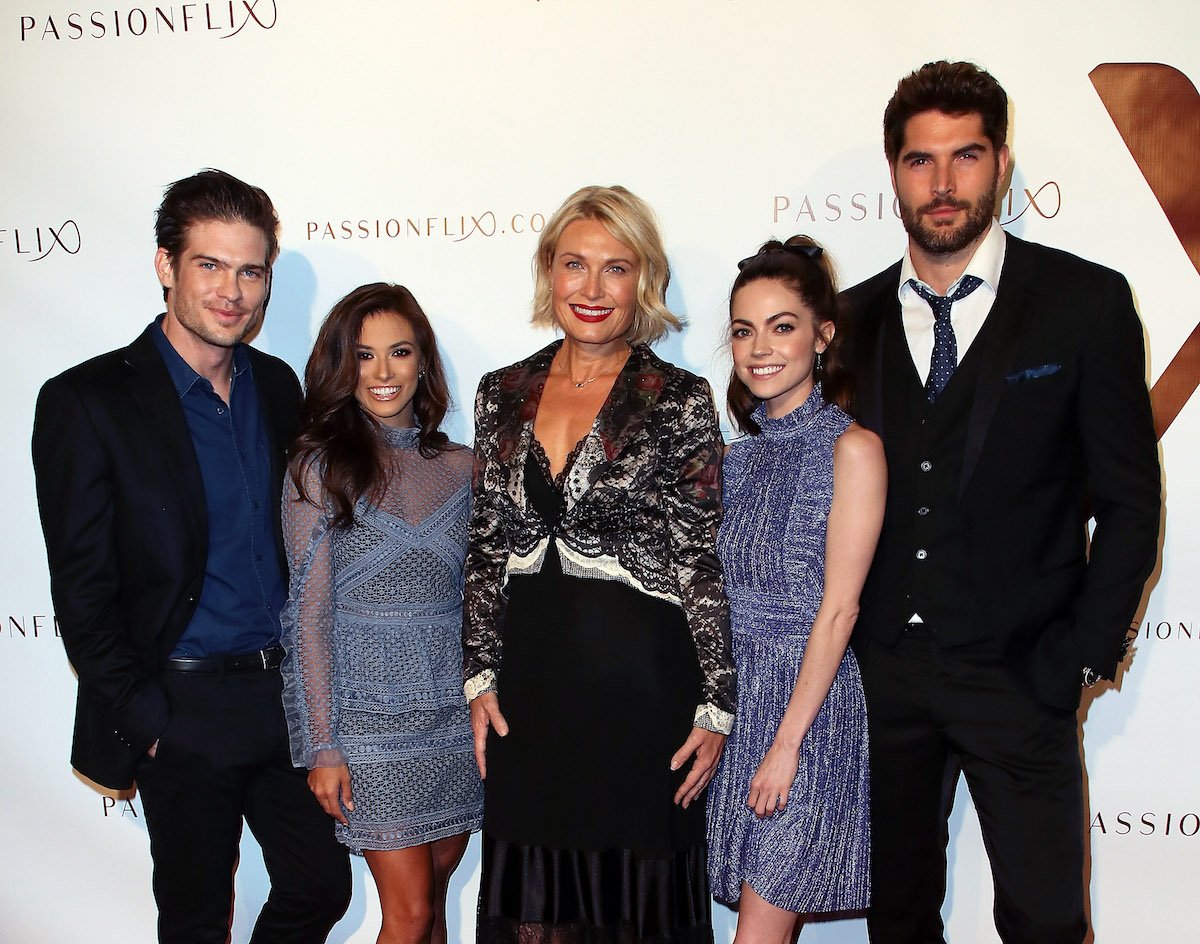 Theo Vanderway has been making waves on The Young and the Restless since June 2019, Soaps In Depth reported. In that time, he has fallen for both of Kyle's exes — Summer and Lola — and discovered he was a long-lost Abbott relative.
Unlike many of Y&R's other characters, Theo wasn't born into money. His family reportedly lived paycheck-to-paycheck, so money wasn't something he was accustomed to throwing around.
Theo quickly learned what money could do when he saw Kyle pay off Zoe's father, and it probably helped him decide to move to Genoa City to be the new promoter for Jabot Cosmetics. As soon as he moved to Genoa, he immediately began to try to bring out Kyle's wild side, and that brought the two former friends to blows on more than one occasion.
Lawsuits don't mend fences on 'Y&R'
RELATED: 'The Young and the Restless': Billy's Decision to Fire Amanda Didn't Impress Fans
Given the recent passing of Dina Mergerson, it made sense the Abbott family would take the time to grieve and heal. But Y&R is a soap opera, and that means there's no time for either.
Theo didn't get the chance to grieve, and he wasn't even allowed to be by his grandmother's side when Dina took her last breath. Even worse was when Theo learned he was cut out of the will and the rest of the Abbotts made it clear they didn't consider him family. That's why Theo decided to take matters into his own hands.
Celebrating the Soaps reports that Kyle and Jack Abbott were shocked when they were served papers stating Theo was contesting the lawsuit. Given that he's a distant relative, Theo does have somewhat of an argument, but to what degree remains unclear.
His lawyer warned him that things weren't looking too hopeful, and Summer even asked him to walk away because she thought he was acting greedy. The Abbotts offered to give him a settlement if he'd drop the suit, so Theo has a big decision on his hands.
Fans aren't ready for Theo to go
Fans have taken to The Young and the Restless Twitter feed to grieve for Theo. Though he hasn't walked away yet, many fans wish he had stuck around longer so that he could cause more trouble for the Abbots.
One fan stated, "The Abbotts give Theo some money, and then y'all dismiss Tyler … Right? Huge mistake. So much more story could have happened with #Theo."
Another fan stated, "Sigh. I so wanted a Theo and Adam friendship. Two of my favorite characters and actors. And a Theo and Sally pairing."
A third fan couldn't help venting and wrote, "Huge mistake letting the actor that plays Theo go! We need a slightly gray character with charm, sort of young Jack back in the day. Huge shortage of male characters that are interesting. Theo/Rey. Give me Theo."
Many actors walk away from soaps only to return later, so Theo might reappear on The Young and the Restless. Still, only time will tell if this is the case. Theo will most likely leave, and no clues signal he'll return soon.