MTV 'The Challenge' Stars Reached Out To Finalist Theo Campbell After He Lost Vision In One Eye
Born in Bath, England, Theo Campbell represented his country as a part of their national track team. He then decided to go on dating show Love Island UK Season 3 in 2017 and acquired a substantial social media following as a result.
After entering the villa on Day 32, Campbell partnered with Tyla Carr, and they finished in seventh place. He didn't find love on the show but wanted to buy a new house, so he decided to bring his athletic talents to MTV's The Challenge.
He performed very well in his first season and came back again for the title. Even though he seemed to love competing, and is obviously talented, the 28-year-old may have to slow down a bit as he lost vision in his right eye after a freak accident. What happened to the track star? Keep reading to find out.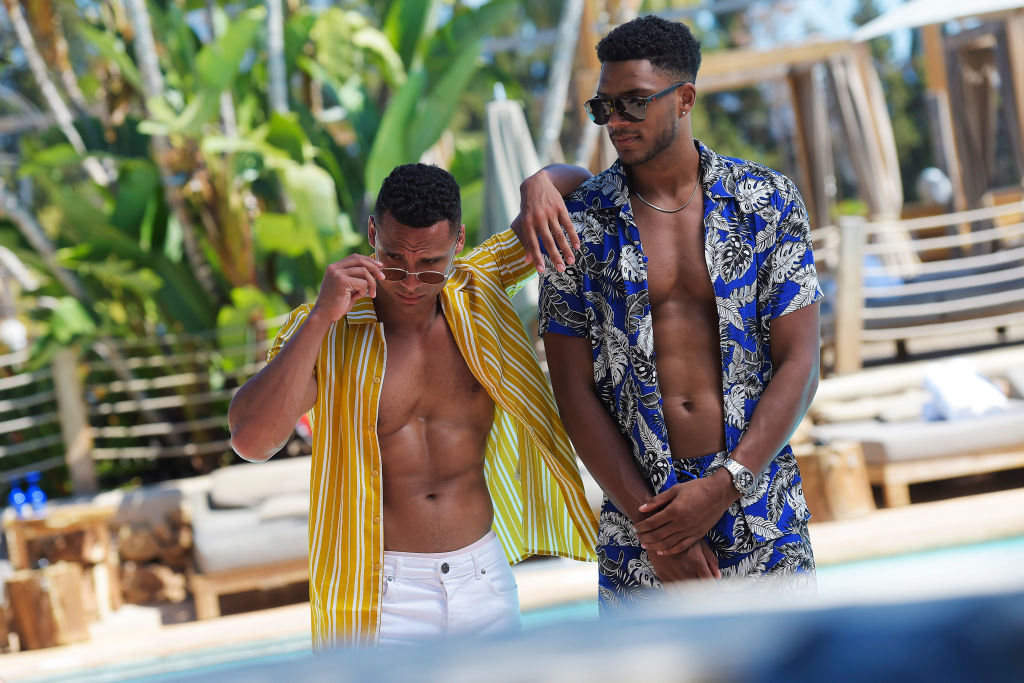 Theo Campbell's performance on 'The Challenge: War of the Worlds'
As a rookie on The Challenge: War of the Worlds, Campbell performed very well and dominated the majority of the competition with his partner, Cara Maria Sorbello. Together, they won five challenges, and he eliminated her arch-nemesis and ex-lover, Kyle Christie on the Killing Floor.
During the finale, in which they competed separately, it came down to the two as they had to solve a math problem to continue the course. Campbell beat his partner and ultimately finished second in the competition after Turabi "Turbo" Camikran, and won $200,000.
He then returned for upcoming The Challenge: War of the Worlds 2 to compete again, in hopes of claiming the first prize. However, after a freak accident left him without sight in one eye, it is unclear if Campbell will ever return to the competition series again.
Theo Campbell lost sight in one eye after an accident
On August 27, Campbell posted a picture on Instagram in a hospital bed with a bandage covering his eye. In his caption, he thanked his girlfriend, Kaz Crossley, and followers for supporting him "over the last couple of days."
He went on to explain that a champagne cork flew into his eye, splitting it in half. Even though he underwent two surgeries, the track star said he "lost all vision" in his right eye. He is also looking for anyone who "sells cool eye patches."
Sorbello commented saying she was "sending him love." Her boyfriend, Paulie Calafiore, originally from Big Brother 18, wished Campbell a "speedy recovery" and commended his athletic abilities.
Marie Roda, a Challenge vet who hasn't met Campbell yet, left him a message attempting to make him laugh by saying she doesn't think the reality competition series has had a "blind guy before," so his "stock is way up."
Camikran and veteran Wes Bergmann also offered their condolences and said they would hook him up with a trendy eye patch. Other Challenge legends including Camilla Thurlow, Johnny Bananas, Nany Carmen, Ashley Cain, Kam Williams, Tori Deal, Morgan Willett, Dee Nguyen, and Josh Martinez also commented on his photo saying they loved the track star and hopes he gets better soon.
Additionally, several verified people who know the Love Island star from one way or the other sent him their love and well-wishes. Watch The Challenge: War of the Worlds 2 Wednesdays at 9 p.m. EST on MTV to see how Theo Campbell performed this season.