These Theories About Cassidy From 'This Is Us' Season 4 Are More Than Pittsburgh Good
The This Is Us team wasn't playing with the season 4 premiere. The NBC drama felt like a brand new show with its seemingly strange introduction of new characters. However, per usual, the series pulled through. And of course, fans fell in love with all the new faces, including Cassidy, played by Jennifer Morrison in This Is Us Season 4.
[Spoilers for This Is Us Season 4 premiere ahead!]
In the premiere, fans saw how most of the new characters fit seamlessly into the Pearson family storyline. Malik (Asante Blackk) appears to be Deja's (Lyric Ross) new love interest. Meanwhile, Jack Damon (Blake Stadnik) is the adult offspring of Kate (Chrissy Metz) and Toby (Chris Sullivan). However, fans still don't know much about Cassidy's ties to the drama series.
Cassidy is a military officer serving the U.S. Army in the Middle East. She also has a family of her own — a husband and a little boy. However, when she returns home, she is clearly suffering from PTSD. She can't get back to her normal life, starts drinking, and alienates her husband. Cassidy then hits her son, which leads to her a veteran's support group.
During a session with the group, a glass window shatters. Viewers quickly learn the culprit is none other than Nicky Pearson (Griffin Dunne). Nicky is arrested and Kevin (Justin Hartley) is called in from Los Angeles. That being said, Cassidy's journey won't end there. Nicky and Cassidy briefly lock eyes, which likely means they will meet again. But how will it play out? Naturally, fans took it upon themselves to theorize who Cassidy is in the fourth season of This Is Us.
Cassidy is Kevin's future wife or love interest in 'This Is Us'
Fans were already correlating Morrison's character with Kevin prior to the This Is Us Season 4 premiere on Sept. 24. After the trailer dropped, many fans hypothesized Cassidy and Kevin would get together. They also wondered if she would eventually become the mother of Kevin's future child.
Nevertheless, a few hawkeyed fans pointed out Morrison's new role would take place in the present or future. They also noted she already had a child. So, if Cassidy and Kevin do end up together, it's possible Kevin adopts.
"The scene with Jennifer Morrison at the desk has an iPhone on the desk so it's either present or future. There's a photo on the left of a man and a child which looks like Kevin's kid," a fan explained on Reddit. "I think Kate will be the only one who passes on a biological piece of Jack, and Kevin adopts Jennifer Morrison's characters kid."
Following the This Is Us premiere, many viewers continued to push towards Cassidy and Kevin as a couple. "I can see her being Kevin's newest fling," one fan explained. "But that's so messy and complicated considering she has a family already."
And most fans seem to think Kevin and Cassidy will fall in love through their connection with Nicky. "My theory is that she befriends Nicky at the support group," a Redditor shared. The fan then wondered if Cassidy will then meet Kevin, fall in love, and leave her family to start a new one with Kevin.
Cass is Nicky's daughter
Another popular fan theory suggests Cassidy is Nicky's daughter, pointing out the shared alcoholism and shocked expression Cassidy displayed on her face when Nicky appeared.
"I think it's Nicky's estranged daughter," one fan wrote in a thread on Reddit. "Last season, when Jack went to the trailer to see him, Nicky told him that he had a house once. Possibly meant he had a family at one point?"
"Also Cass is an alcoholic, which runs in the Pearson family," the fan continued. "And as Nicky was arrested, the look she gave him made it seem she knew him."
Other fans pointed out the theory seemed a little far-fetched. Honestly, what are the odds an estranged father and daughter would go to the same support group? One viewer then theorized it's possible Cassidy doesn't even know about her father.
"Is it possible that she is his daughter but she doesn't know it yet?" the fan pondered. "Maybe he doesn't know he has a daughter and they will find out somehow when Kevin goes up there? Like the 3 of them will go down a road of self discovery together?"
Meanwhile, some fans hoped Cassidy won't be related to Nicky. But rather, serve as a symbolic family figure in his life. "Maybe she won't be blood related," a Reddit user explained. "She'll just become part of the family more symbolically, through a relationship of mutual healing with Nicky?"
Cassidy's storyline in 'This Is Us' Season 4, according to Dan Fogelman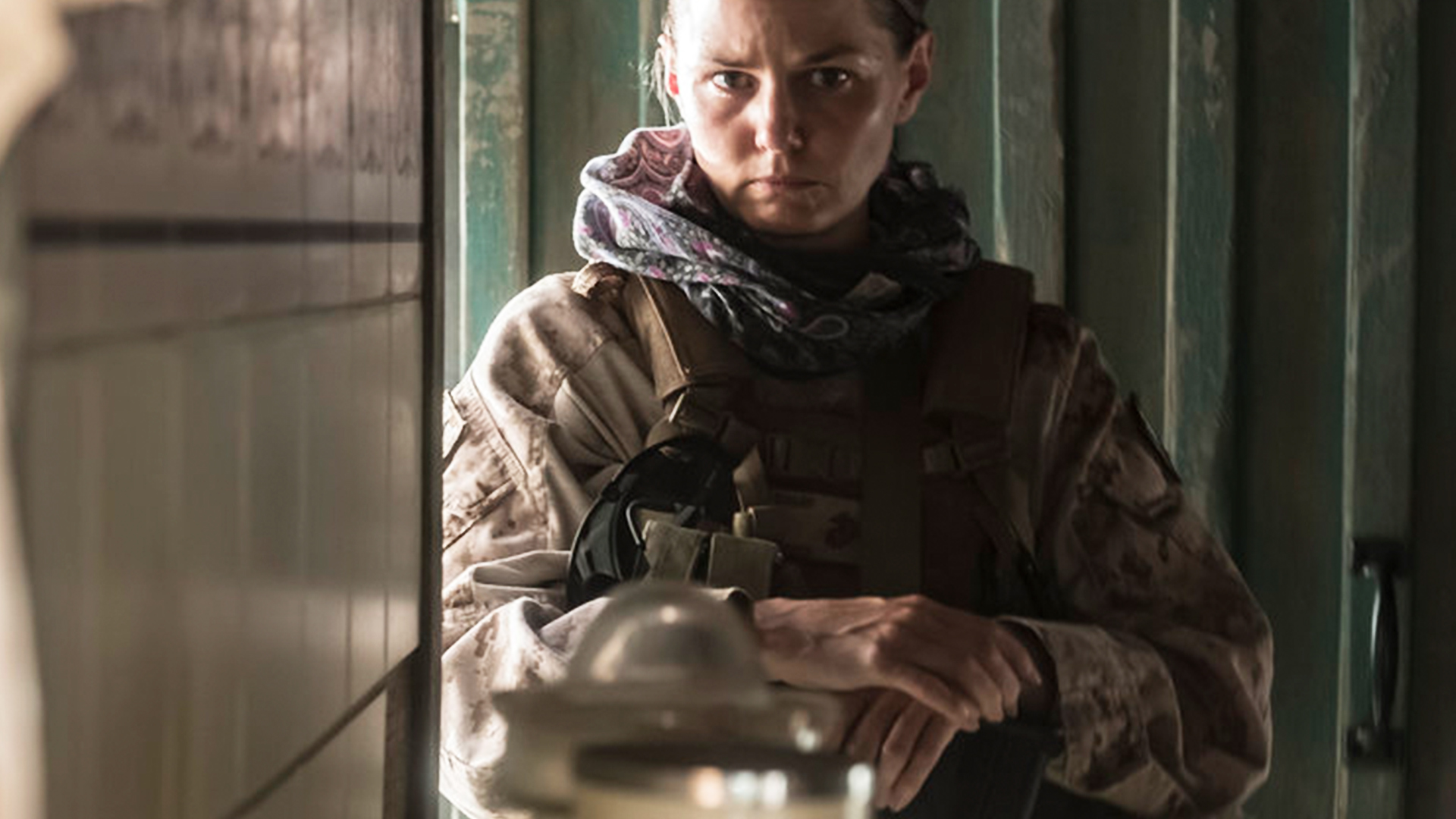 At this point, any of these fan theories about Cassidy in This Is Us Season 4 are plausible. The series is known for its unpredictability and twists. And honestly, anything could happen in the next few weeks.
Regardless, creator Dan Fogelman opened up about Cassidy's storyline in the upcoming season. And it doesn't look like fans will get a straight answer anytime soon. In an interview with Entertainment Weekly, Fogelman was asked if Morrison was brought in to be Kevin's new love interest. But, the creator didn't reveal too many details.
"I can't say too much about it other than the relationship is complicated," Fogelman said. "It's formative, and it's a very deep, interesting, bizarre relationship. And whether or not it's ever romantic is for the series to delve into a little bit later on."
Nonetheless, it looks like the two will be connected throughout the fourth season. So get ready.
"It's an interesting thing when you look back — she's going to be somebody who adjusts a part of the course of Kevin's life. As is the entire first half of the season that he's embarking on," he explained. "I had just texted Justin the other day — I think he's doing maybe his most interesting work of the entire series so far in this season. And that's saying something."
Check out Showbiz Cheat Sheet on Facebook!