There Will Be No More Baby Cutlers For Kristin Cavallari and Jay Cutler
Kristin Cavallari and Jay Cutler have made a lot of changes in the last few years. After Cutler retired from the NFL, the couple packed up their lives and headed to Tennessee. There they've built a life, a farm, and a budding accessories business. It seems like just about anything is possible for the famous couple, but there is one major life event that is entirely off the table – adding an additional baby. Cavallari and Cutler admit that they have no plans on adding any additional Cutlers to their family, and they are perfectly happy with the decision.
Why don't Kristin and Jay want any more children?
Cavallari doesn't have much of a filter. She's unabashedly honest about her feelings on many topics, and it doesn't seem like anything is off-limits. The famed TV personality has told her television audience about the colonic she and Cutler had as a date before they were married. She also regaled disturbed dinner guests with a tale about Cutler helping her unclog a milk duct while she was nursing. It's no surprise that she has a definitive opinion about her family and that she's willing to share those thoughts.
Cavallari admits that while she adores being a mother, she's not particularly interested in going back to changing diapers and feeding babies in the early morning hours. Speaking with Life and Style Magazine, Cavallari alleges things are running smoothly now that her youngest child is four, and she's not really interested in taking a step back. Instead, Cavallari is focusing on enjoying life with her "very complete" family and building her business.
How many kids does the couple have?
Cavallari and Cutler married in June 2013, in a cozy and simple ceremony in Tennesse. The couple's first child, then less than a year old, was pushed down the aisle by two flower girls, according to People. After their wedding, the couple set up shop in Chicago were Cutler was playing for the Chicago Bears. He eventually retired from the NFL after a short stint with the Miami Dolphins in 2017.
During his time in the NFL, Cutler and Cavallari continued to add to their family. The couple's first son, Camden Jack, was born in 2012. They welcomed their second child, Jaxon Wyatt, in 2014. The couple completed their family in 2015 with their only daughter, Saylor James.
Cutler and Cavallari have chosen to keep their children out of the public eye. They did not appear in Season 2 of Very Cavallari, and they will not be appearing in the third season of the show, either. The kids are also mostly kept off social media. While Cavallari does share photos of her kids, their faces are always strategically hidden to give them a sense of anonymity.
What's next for Kristin and Jay?
Cavallari and Cutler might not be willing to go back to diapers and sleepless nights, but that doesn't mean they are ready to sit back and relax, either. Now that Cutler isn't tied to the NFL, Cavallari is free to build her business and her reality TV career, and that's just what she is doing. The third season of Very Cavallari will premier in January 2020. Cavallari promises that the third season will start with a bang and cover some pretty heavy topics, according to Life and Style Magazine.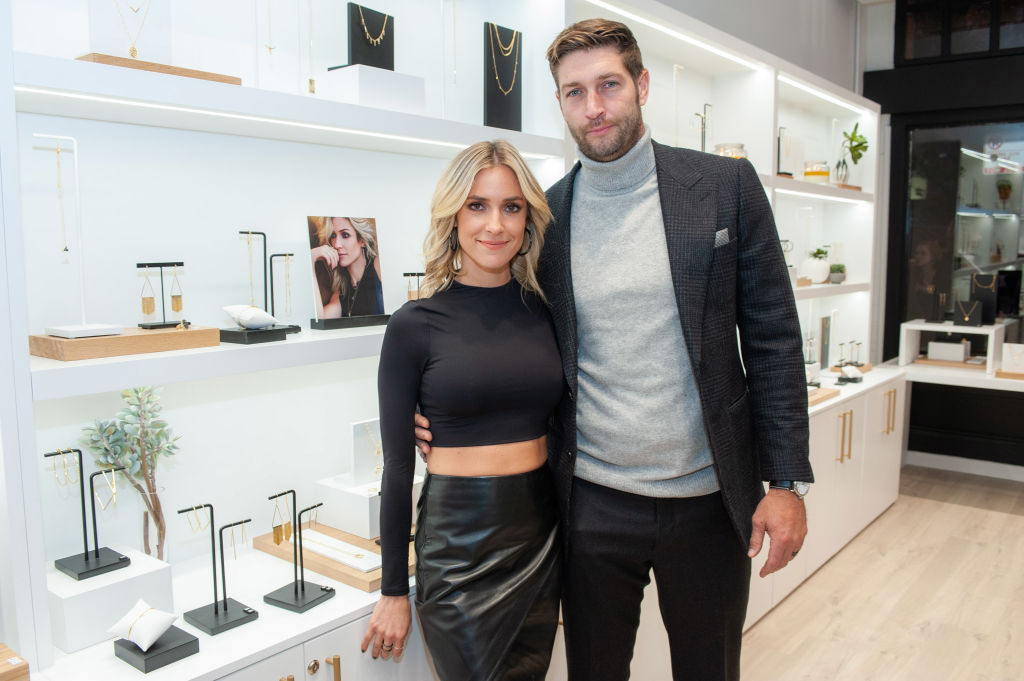 On top of the show, Cavallari isn't against the idea of showing up on The Hills: New Beginnings. The hit show pulled in many familiar faces, but Cavallari and her archnemesis, Lauren Conrad, were both surprisingly absent. Conrad, for her part, has stepped away from the reality TV world and is, instead, focused on her design business and her family.
Cavallari is also busy growing her company, Uncommon James. The jewelry and accessories business has grown to include an offshoot company, Little James. Little James is a children's apparel business.