There's 1 Good Reason Why Camilla Might Like Meghan Markle Better Than Kate Middleton
Royal fans spend hours speculating on the relationship dynamics of their favorite British royal family members. While it's impossible to know exactly how these royals feel about each other, there are ways to draw conclusions based on how they interact in public and comments they make. And most people believe that Prince Charles' wife and future Princess Consort Camilla Parker Bowles favors Meghan Markle over Kate Middleton.
It turns out her favoritism is nothing personal and not even based on Middleton's personality or specific attributes. Instead, Camilla is drawn to Meghan Markle more because they share one unfortunate thing in common.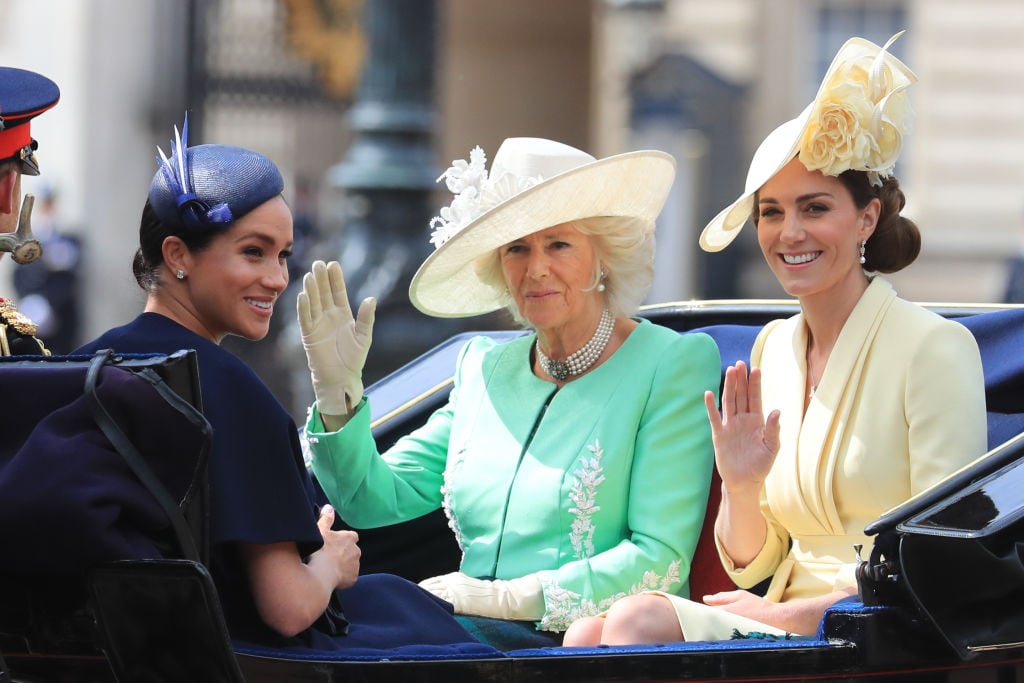 Camilla has every reason to be jealous of Kate Middleton
So what exactly is Camilla's problem with her stepdaughter-in-law Kate Middleton? It's a touch of good old-fashioned jealousy. The issue is that the British people hated Camilla when she first started dating Prince Charles. She was seen as the "other woman" in Prince Charles' life for years while he was still married to Princess Diana. Though it wasn't entirely her fault, the public blamed her for the dissolution of Charles and Diana's marriage.
Meanwhile, Kate Middleton was a media darling from the beginning, and the British public loved her from day one. It's understandable that Camilla would feel resentful about that. Some sources even claim she recommended that Prince William break it off with Kate because she was a "commoner."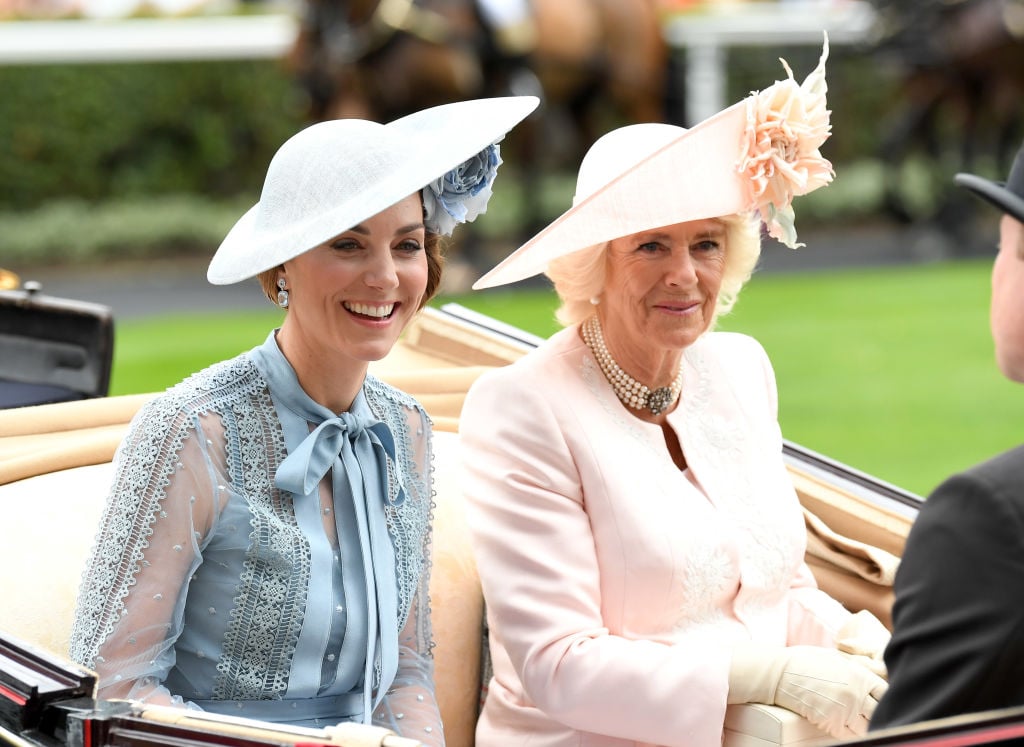 She felt closer to Meghan Markle from the beginning
But unlike how she felt with Kate, Camilla felt an immediate closeness with Meghan Markle that could be in part because people were skeptical of Markle's relationship with Prince Harry. Camilla was described as "warm and welcoming" with the Duchess of Sussex, while she wasn't that way with Middleton. It's because Camilla knew what it felt like to be an outsider.
However, timing could also play a factor. By the time Prince Harry started dating Meghan Markle, Camilla's reputation had already improved as compared to when she was first introduced to Kate Middleton. It was nothing personal — Camilla was just in a better position to welcome a new woman into the family when Markle made an appearance.
Camilla was even caught on camera squeezing Meghan Markle's hands to help soothe her pre-wedding jitters in advance of her royal wedding to Prince Harry.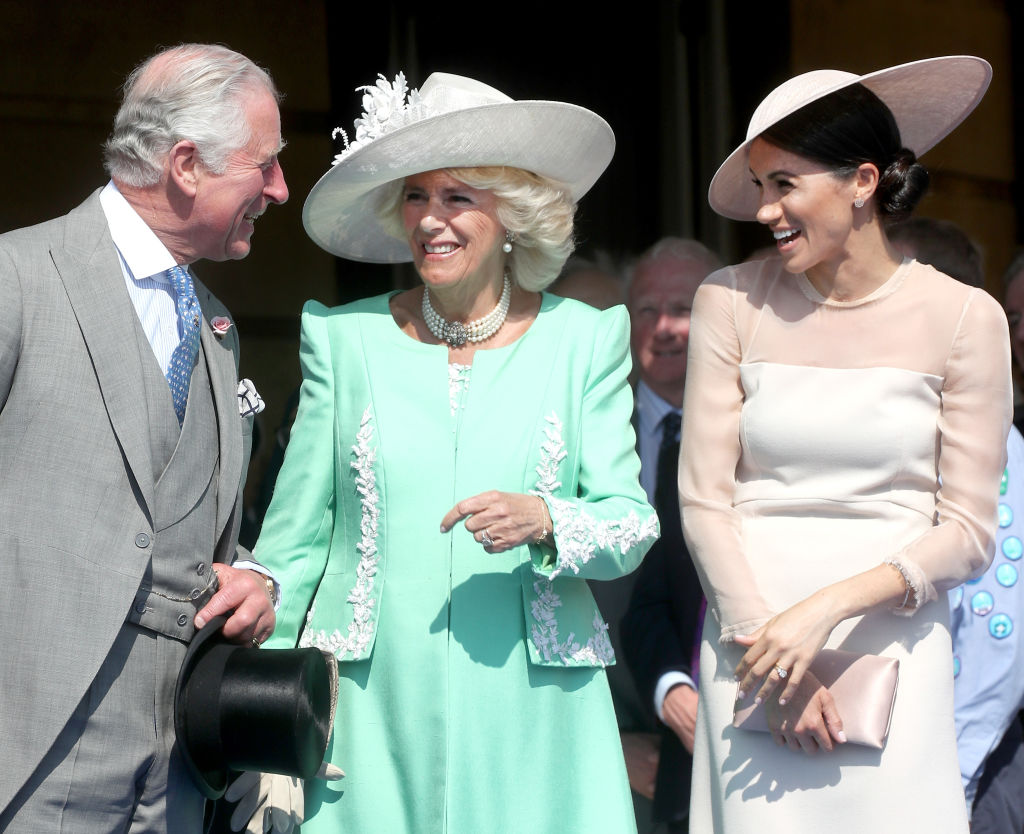 Prince Charles has a special relationship with Meghan Markle, too
While the Prince of Wales is perfectly cordial with his daughter-in-law Kate Middleton, there's something uniquely special about his bond with Meghan Markle. The two share many commonalities on social issues and rumor has it they have the same sense of humor. They get along famously well.
This closeness most likely rubbed off on Camilla, too. The Duchess of Cornwall trusts her husband's judgment and surely takes social cues from him. If Prince Charles is close with Meghan Markle, then so is Camilla.
Now that the Duchess of Cornwall is endeared to the public, there's less of a chance that she's still jealous of Kate Middleton. But she might feel a natural closeness with Meghan Markle for so many reasons that even she herself doesn't fully understand.