There's 1 Good Reason Why Everyone Is So Obsessed With Keanu Reeves
They the key to being cool is acting like you don't care — or better yet, actually not caring. That's one of the simplest explanations for actor Keanu Reeves' legendary cult-status popularity. Not only does he seem to not actively seek attention, but he also seems genuinely surprised that people love him so much. That charmingly befuddled character he always plays is more than just an act.
The whole conversation was rekindled now that Reeves is voicing Duke Caboom in the summer blockbuster hit Toy Story 4. On the red carpet at the movie's premiere, Reeves was informed that he was named "the internet's newest boyfriend" by People magazine.
In classic Keanu style, he replied, "I've been what?"
To the question of how he felt about the love of the faceless internet, he said, "That's, uh, that's wacky. Well, the positivity's great."
Keanu Reeves has been a Hollywood staple for decades
Long-lasting Hollywood careers are few and far between. In an industry as fickle as acting, there's always someone hipper and younger there to take your place. But Keanu Reeves has captured the attention of Hollywood since the 90s when he as known for starring in now iconic slacker comedy, Bill & Ted's Excellent Adventure. It was like Reeves was made to place the role of Ted Logan.
And it makes sense, considering he dropped out of school to pursue an acting career. With a mother who was a showgirl and costume designer and a stage and film director stepfather, Reeves' interest in Hollywood wasn't a surprise. Plus, he was clearly talented.
He's played every kind of role
Keanu Reeves' name means "cool breeze over the mountains" in Hawaiian. Part of Reeves' talent is his ability to tackle different genres. Though audiences loved him for comedies, he quickly became an action star too with films like Speed and The Matrix trilogy. He also showed off his acting chops with dramatic romances like Feeling Minnesota.
But no matter what Keanu Reeves did, he always had the same intense, contemplative gaze, deep husky voice, and stoic reserve that became part of his trademark persona. And then someone invented the internet.
Meme culture made Keanu Reeves a legend
Some of the most enduring memes of all time include images of Keanu Reeves. There's something so compelling about taking a photo of a downcast-looking Reeves that a Canadian paparazzi snapped and inserting it into a variety of different situations. Sad Keanu is one of the OG memes that people can't stop using.
When the meme was finally explained to him during a Vulture interview, Reeves took it all as good fun. "That's so funny," he said of the concept. " "Well, it sounds like harmless, good clean fun."
Keanu Reeves is just so real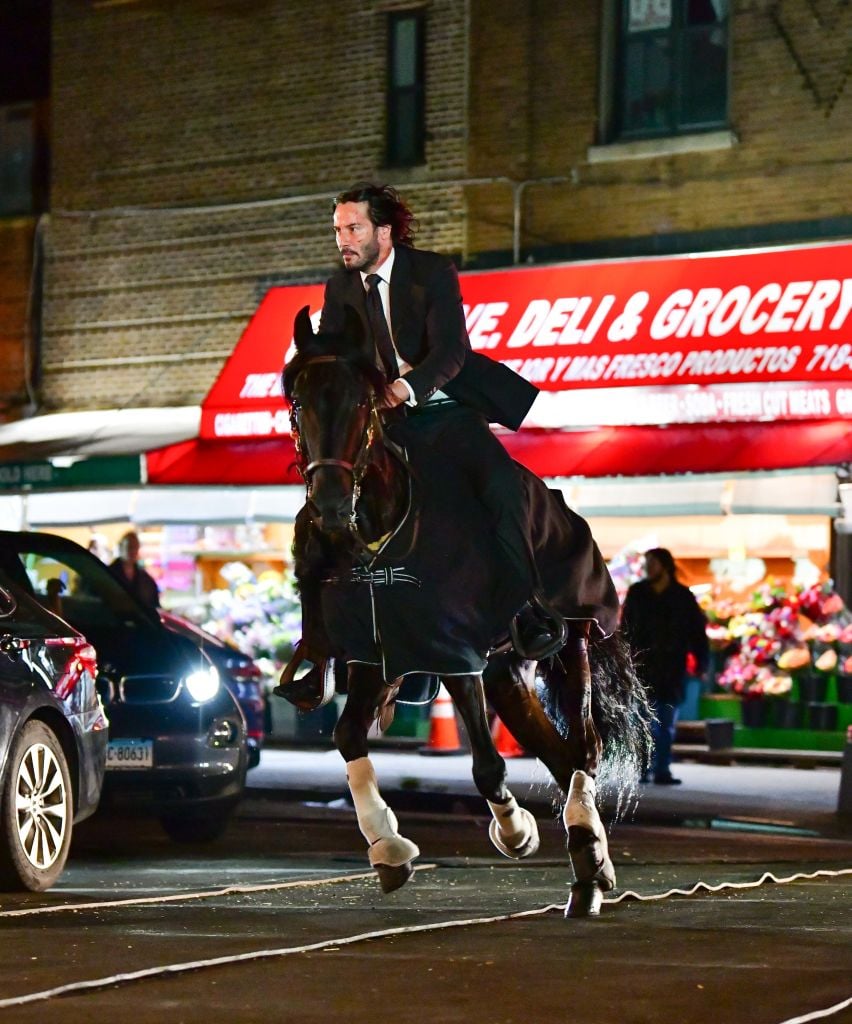 Why Keanu Reeves, when there are plenty of other, arguably more handsome actors who could fill the role of resident insightful slacker? It's because in the notoriously vain world of Hollywood, Reeves is so genuine and honest that it's disarming.
As the New Yorker put it, "There is something a bit 'Man Who Fell to Earth' about him, an otherworldliness that comes across in all of his performances, which tend to have a slightly uncanny, declamatory quality. No matter what role he plays, he is always himself."
Keanu Reeves doesn't act like a celebrity even though he's been one for more than 30 years. And somehow, that's precisely why everyone treats him like one.