There's Almost Zero Chance That Dog the Bounty Hunter Will Get Remarried After Beth's Death
Duane Chapman, who's better known as Dog the Bounty Hunter, found an uncommon love in his life. Audiences know him best for chasing after fugitives on the run from the law. His reality show, simply named Dog the Bounty Hunter, was canceled after 8 seasons on A&E. It lives on in syndication and eventually he signed on for a spinoff called Dog and Beth: On the Hunt, which ran until 2015. He's currently working on a second spin-off called Dog's Most Wanted.
It's not surprising at all that the new series included his wife's name in the title. Beth Chapman was more than a sidekick — she was a true partner, and audiences couldn't get enough of their sweet relationship. Even though reality shows get called fake all the time, the love between Dog and his wife Beth was absolutely real.
Sadly, Beth Chapman lost her battle with cancer earlier this year. Duane Chapman is still in mourning for now, but fans can't help but wonder: would he ever get remarried?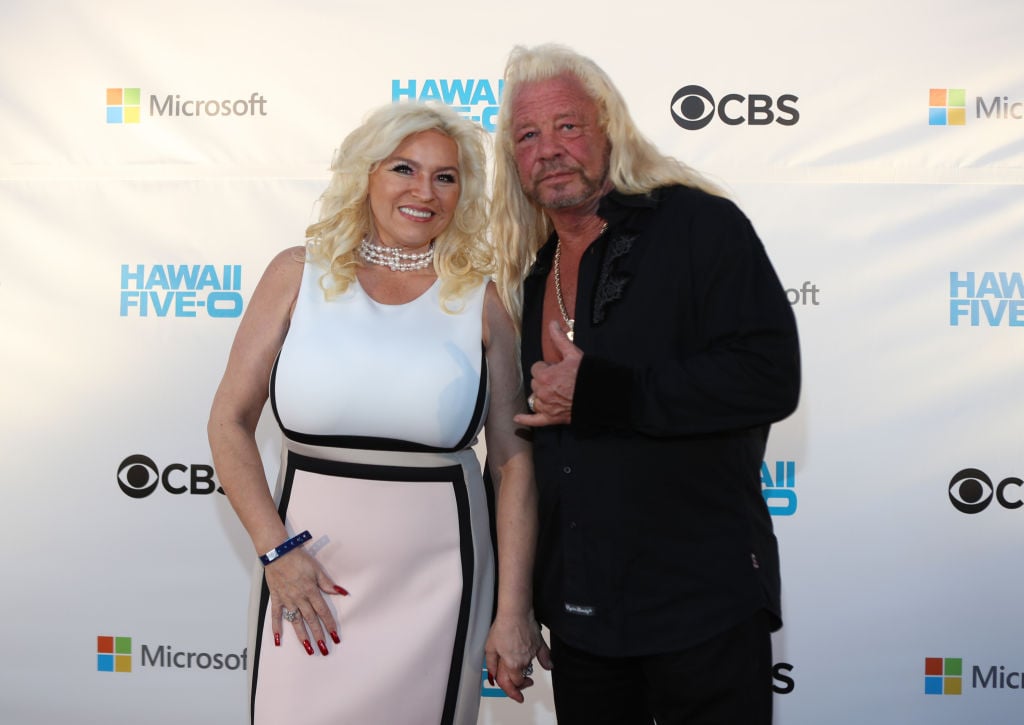 The couple's daughter shot down remarriage rumors on Instagram
Duane and Beth Chapman's daughter Bonnie, 20, recently decided to answer fan questions via Instagram stories. When one fan asked the inevitable question if Dog the Bounty Hunter would "someday remarry," Bonnie Chapman had a quick and definite response.
"Nope, he found his soulmate," she said in reply. "No one can replace her [Beth] in his heart. Their love was one of a kind, it made me believe love truly exists."
The whole family is mourning the loss of their family matriarch. When asked how she's holding up in the wake of her mother's death, Bonnie said she was finding the silver lining in the situation. "Just remembering that cancer can no longer hurt her. She's no longer in pain and finally feels normal again," Bonnie said. "I do miss her like crazy."
Beth Chapman tried to help her family prepare for her to leave them
Dog the Bounty Hunter's wife Beth Chapman was first diagnosed with throat cancer in September 2017 when she was 51. At the time she admitted there were "no quick fix and no appealing options for treatment." After putting up a fight, she lost her battle with cancer on June 26, 2019.
Duane Chapman tried to tell her husband that he should keep living his life without her the best he could. During an interview with Entertainment Tonight in July, he said" "For two to three years, she knew this might happen. So she would say, 'Who is going to sit next to you?' And I said, 'No one,'" Chapman said while fighting back tears. "'Big Daddy, you better not let another girl take my place.' I said, 'I won't.'"
It's clear that Duane and Beth Chapman were soul mates — the real deal. Even if he does change his mind and get remarried in the future (which seems unlikely at this point), it's obvious that Beth will always be the greatest love of his life.