There's Even More Proof Taylor Swift Is Actually Just Like Us
Perhaps the reason Taylor Swift has so many fans is that she's just so darn relatable. She's constantly doing stuff that make us think, "Hey, she's just like me!"
The "Drunk Taylor" memes taking over social media are just one example of this pneumonia. Don't believe us? Here's the evidence that Taylor Swift is relatable AF.
Taylor Swift's songs are filled with relatable lyrics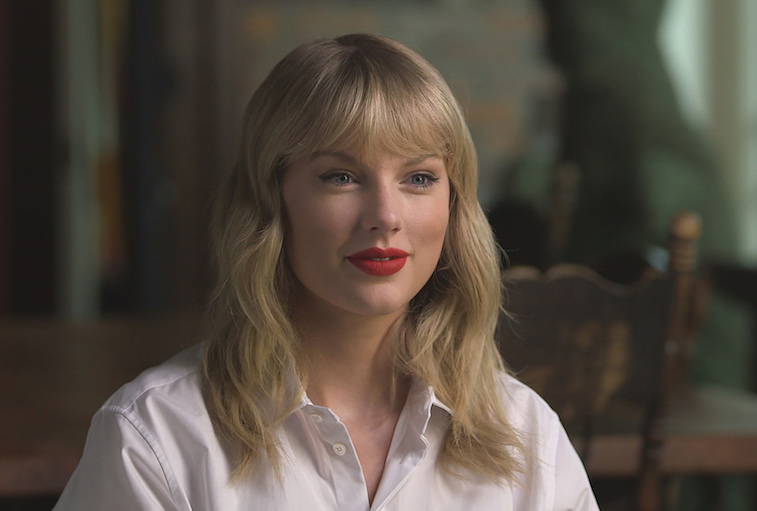 Fans love Swift's music because they can see themselves in it. There are so many lists online like 21 Taylor Swift Songs That Are Just Too Relatable, and 25 Relatable Taylor Swift Lyrics, that prove she's just like us. Take these examples:
In the song "22," Swift says, "We're happy, free, confused, and lonely at the same time. It's miserable and magical…" Who hasn't experienced these contradicting feelings- especially during our early twenties? Sometimes we all feel happy over our accomplishments but sad that we don't have someone to share it with. Swift gets it.
The song "Blank Space" says, "So it's gonna be forever, or it's gonna go down in flames…" and I think we all understand. It's that relationship that's so intense it can only go two ways- either it works or it ends disastrously. There's no apathy with these relationships, and just like Swift, we've all had one.
Speaking of relationships, Swift's song, "I Knew You Were Trouble" is one we've all experienced. Why is it so easy to fall for the bad boy (or girl)? We know it's going to cause us pain, and yet we still can't resist. Even Swift knows it's true.
Swift says the most relatable stuff on Twitter
Are you following Swift on Twitter? If not, you're really missing out. That girl knows what's up, and she's not afraid to say so. Her timeline is filled with funny observations about life that are so true.
Like that time Swift proved she also has irrational fears with her tweet about the ice machine. Swift wrote, "Puttering around my place, reading cookbooks and celebrating the fact that I'm no longer scared of the sound of my ice maker at night." We've all heard that crash in the middle of the night that made our heart stop.
When Swift admitted she also eats junk food and watches YouTube, we all felt less alone. She wrote, "Awesome crowd tonight in OK City! Now I'm in bed watching kitten videos on YouTube. And also eating pretzels. Ok and also cookie dough."
And for those of us with long hair, Swift knows the struggle. Her tweet read, "It's crazy to think about how many countries I've lost hair ties in." While we might not lose hair ties around the world, we can definitely confirm that there's a hair tie graveyard in the crack between the bed and the wall of our room.
Swift gets silly drunk too — or at least dances silly
The most recent way Swift has proved that she's perfectly relatable was with her crazy dance moves at a party. While celebrating her 10 VMA nominations, Swift threw a celeb-filled party to celebrate. But she doesn't walk around perfectly poised like some stars.
Instead, Swift demonstrated she was just like us when a video caught her, maybe drunk, dancing, tossing her hair, and plopping on the couch- only to continue dancing.
The internet loved the "Drunk Taylor" video so much that it became a meme, with tons of fans making relatable comparisons between the video and their life.
Instead of being embarrassed, Swift loved the memes. She even posted about it on Instagram. "Threw a party to celebrate with the people who made the ME! & YNTCD videos with me- and we had so much fun that 'Drunk Taylor' is trending on Twitter. CHEERS."
Swift's down to earth personality earns her tons of support and proves she's going to be relevant for a long time.