There's Proof That Brad Pitt Was Happier Married to Jennifer Aniston Compared to Angelina Jolie
Both relationships are over now but fans can't help comparing Brad Pitt's life with his first wife Jennifer Aniston to his marriage with Angelina Jolie.
Most fans fall firmly into one camp or the other — they're either loyal to Team Jen or Team Angie. And now that Pitt and Jolie have divorced? Members of Jennifer Aniston's fan club are rooting for Brad and Jen to rekindle their romance.
It's an incredibly far-fetched idea and is unlikely to happen, even if Brad Pitt did show up at his ex-wife's 50th birthday party earlier this year. Still, the talk has brought to light some evidence that Brad Pitt was happier while married to Jennifer Aniston according to someone who knew them both well. Here's what he said.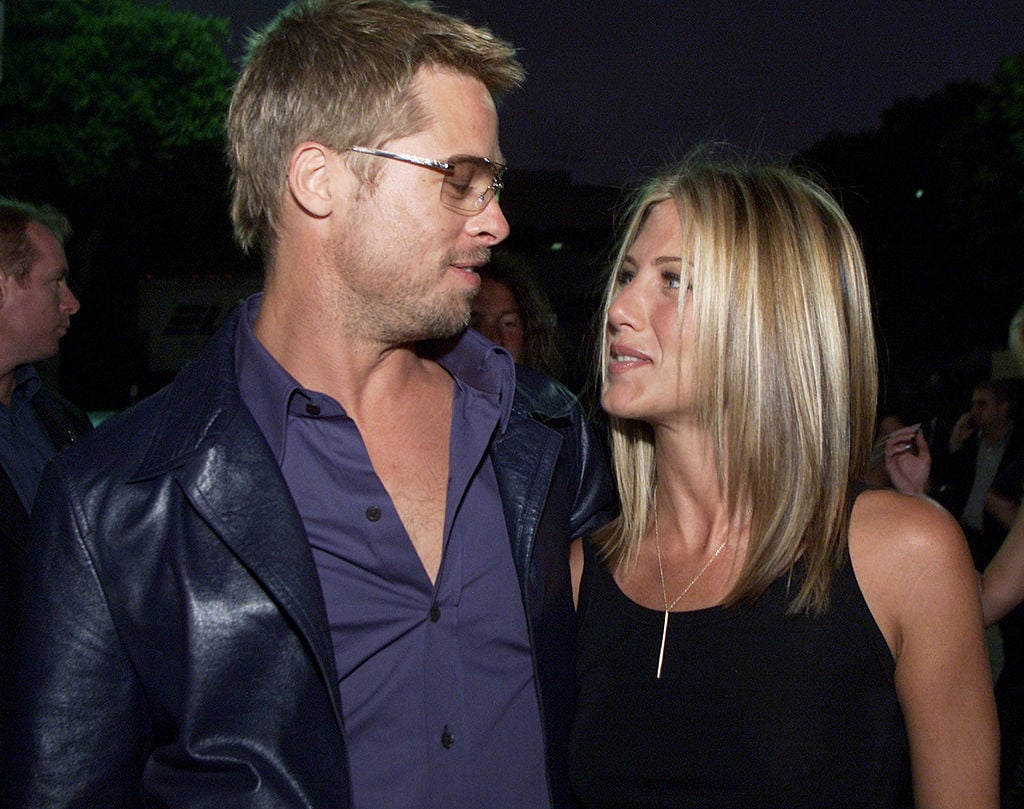 Brad Pitt's security guard never heard Brad and Jen fighting
The "It Couple" of the new millennium met the old-fashioned way when they got set up by their agents in 1998. In 2000, they wed in an elaborate Malibu beach ceremony and quickly became one of Hollywood's most beloved couples.
And it wasn't all just an act, either. Brad Pitt's ex-security advisor Kris Herzog confirmed that Pitt was "100 percent happy" while he was married to Aniston.
"I never heard of them fighting," Herzog said. "I never heard rumors of cheating. I never heard anything bad between Jennifer Aniston and Brad Pitt before he met Angelina Jolie."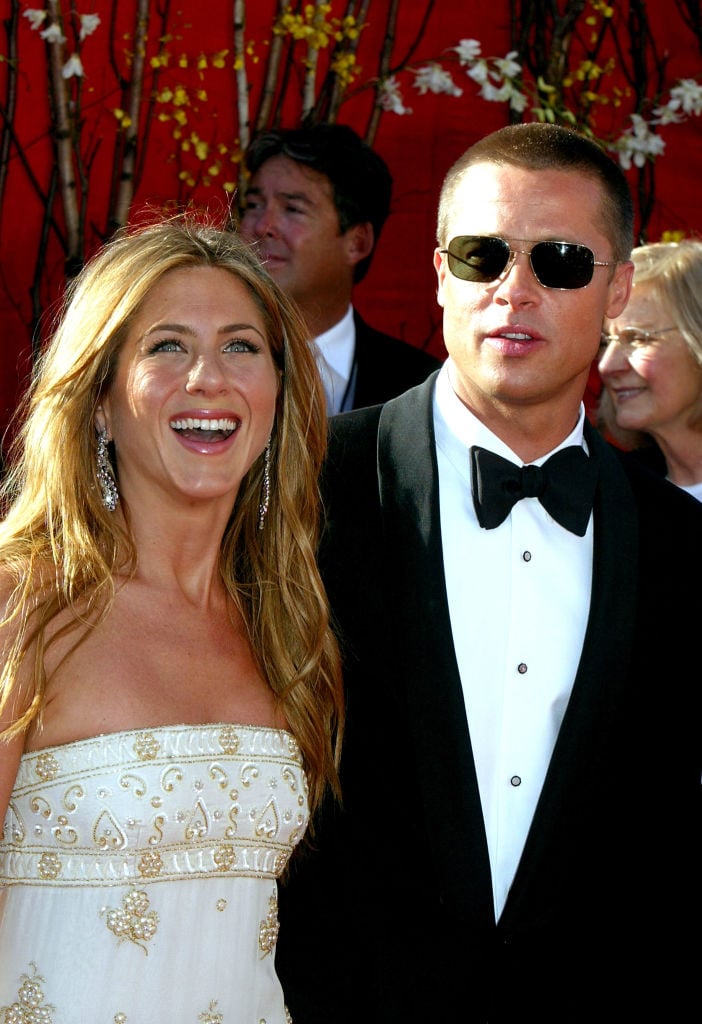 Pitt dumped his wife for sexy co-star Angelina Jolie, much to the dismay of fans
When Brad Pitt met Angelina Jolie, he was a happily married man who wasn't looking for a relationship. She was single but had just adopted her son Maddox from Cambodia and didn't expect to find love either.
Jolie later described their unlikely romance in a Vogue interview, saying: "Brad was a huge surprise to me. I think we were both the last two people who were looking for a relationship. I certainly wasn't."
But despite the surprise, their chemistry on the set of Mr. & Mrs. Smith couldn't be denied. Pitt ended his five-year marriage to Jennifer Aniston and hooked up with Angelina Jolie shortly after.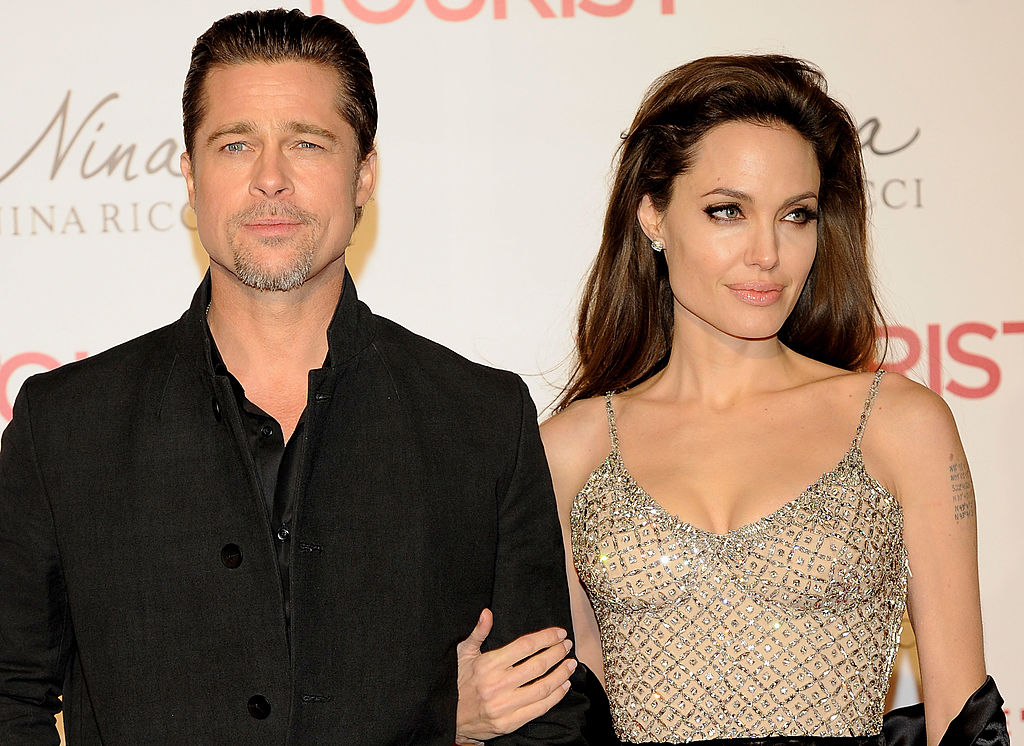 Herzog claims things were 'different' during Brad Pitt's years with Angelina Jolie
While Herzog had nothing but glowing reviews of Brad Pitt's marriage to Jennifer Aniston, his opinions on Pitt's relationship with Angelina Jolie weren't so favorable.
"It was, 'We are the most powerful celebrity couple in the world,' and that was primarily Angelina pushing the public image," Pitt's former bodyguard said.
Fans wish Pitt and Aniston would give it another try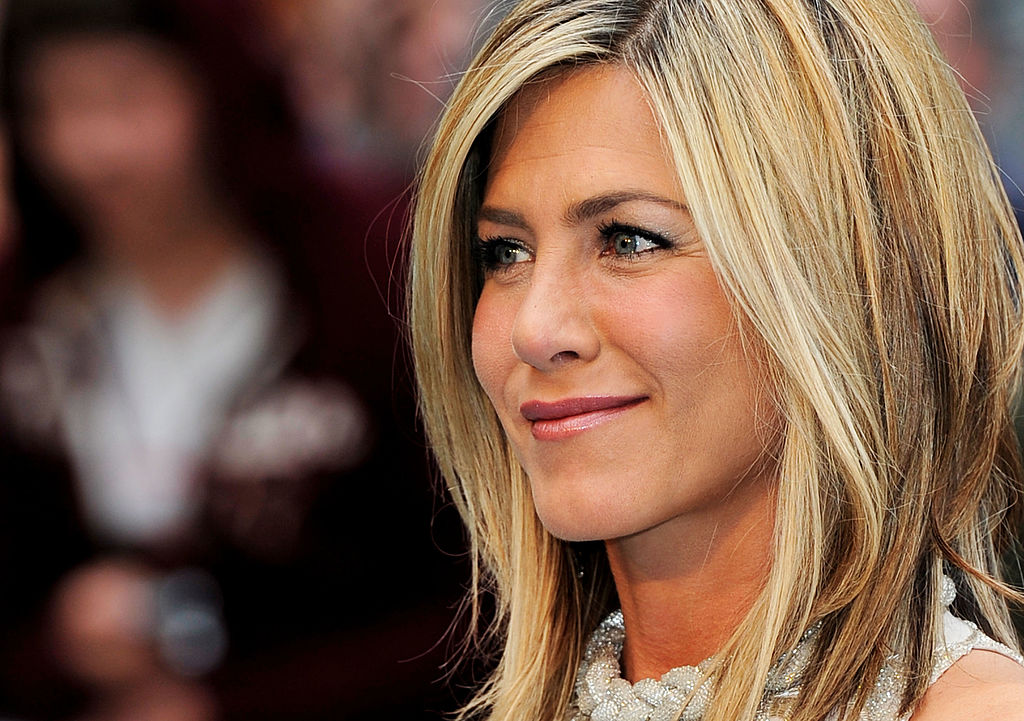 Clearly, Pitt's former security advisor was onto something because he and Angelina Jolie broke up after a decade and six children together. Despite the intensity of their love affair, ultimately Pitt and Jolie decided to go their separate ways.
Since his divorce, Pitt was linked to a few different love interests, but so far hasn't gone public with any serious relationships. It's all enough to have fans speculating that Brad Pitt could possibly consider getting back with Jennifer Aniston, who is also single right now.
We can only hope!