These 6 Actresses Would Make an Amazing James Bond
For the past 13 years, Daniel Craig has been the face of the iconic James Bond movies. However, now that Craig himself is in his 50s, the British actor has expressed that he is retiring from the role after Bond 25 is released in 2020.
With Daniel Craig no longer portraying James Bond, there are talks everywhere about who should replace him. Tom Hiddleston seems like a big favorite among fans, but Craig himself has shared that he would like for the list of actors considered for the role to include women as well.
In this day and age when superhero movies with female leads are making serious money at the box office, there's definitely no reason why 007 cannot be played by a woman. Here are six actresses who we would love to see as the next James Bond.
Margot Robbie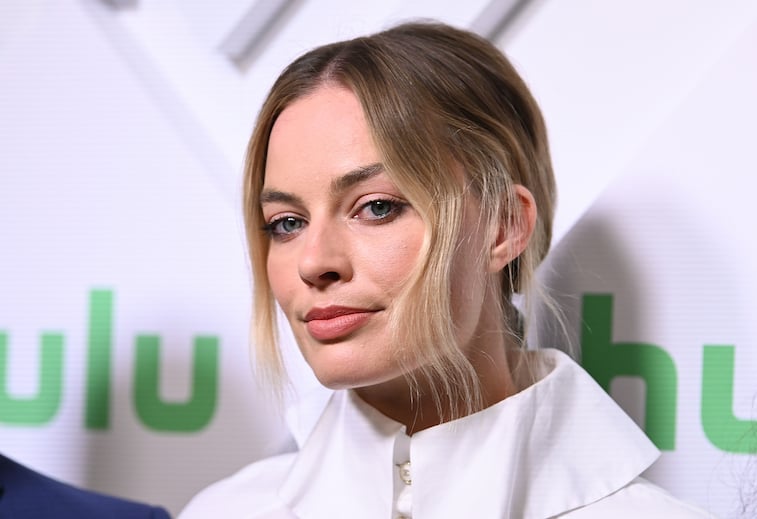 Australian actress Margot Robbie is well-known for her role films such as The Wolf of Wall Street (2013), Suicide Squad (2016), and I, Tonya (2017).
She has been rumored before to play the next Bond girl. However, given her acting chops, Margot Robbie would be better fit for the role of James Bond.
When she played Harley Quinn in Suicide Squad, Robbie reportedly did many of the stunts herself. Moreover, when she took on the role of figure skating Tonya Harding in I, Tonya, Robbie trained for months on the ice.
Both of these performances are enough to prove that the actress has what it takes to keep up with the physically-demanding work required to play James Bond.
Emilia Clarke
Emilia Clarke is famous for her role as the fierce and power-hungry Daenerys Targaryen on Game of Thrones. Since she is no stranger to playing strong female characters who can battle it out with tough men, being James Bond would be the next logical step.
In fact, Emilia Clarke has expressed interest in playing James Bond a few years ago. "I have a lot of unrealised dreams. I would love to play Jane Bond," she shared before revealing who should be her Bond boy. "My ultimate leading man would be Leonardo DiCaprio. No doubt about it."
Priyanka Chopra
Priyanka Chopra was an accomplished actress in her home country of India and she went on to become a well-known face worldwide after starring in the ABC show Quantico.
When she was asked about the possibility of her playing a Bond girl in the future, Chopra responded:
"I've always said I would prefer to play Bond. I think I hope, in my lifetime, I get to see such iconic parts be played by women in a genderless [way]—even if it's not me."
There's no doubt that Priyanka Chopra would make an amazing James Bond. Her role as FBI agent Alex Parrish in Quantico already proves that she can pull off dynamic action scenes and will have no problem taking on physically-demanding work.
Angelina Jolie
These days, Angelina Jolie has slowed down her acting career in order to focus more on directing and producing, but we are sure that fans everywhere would love for the actress to return to the big screen as the next James Bond.
Angelina Jolie has already proven her skills when she played an FBI agent in Taking Lives (2004), an assassin in Mr. and Mrs. Smith (2005), and a CIA spy in Salt (2010), so the role of James Bond seems to fit right into her timeline.
Zoe Saldana
Zoe Saldana is best known for her roles in film series such as Star Trek, Avatar, and Guardians of the Galaxy, kicking butts as an action star is something that Saldana seems comfortable with.
When she was working on the 2010 action-comedy movie, The Loser, Zoe Saldana even shared that her ability to do stunts came from her dance training. "With my dance background, if I'm taught well, I'm pretty much able to do anything," she said. "I did full weaponry training and learned how to plant a pretty lethal kick, which really paid off."
With her impressive resume, Zoe Saldana would surely be a James Bond that no one wants to mess with.
Olivia Wilde
Olivia Wilde has been in a plethora of movies and some of her best known roles are strong female characters who can hold their own in a battle, such as Quorra from Tron: Legacy (2010) and Ella Swenson Cowboys & Aliens (2011). As such, a James Bond role would be a natural next step for the American actress.
It's also worth noting that in Cowboys & Aliens, Wilde starred alongside Daniel Craig himself. He actually was the one who taught her how to shoot a gun, so it just seems perfect for Olivia Wilde to take on the role of 007 after Daniel Craig.