These 100 Disney Channel Original Movies Will Be on Disney+
Millennials, clear your calendars. 
As if we needed another excuse to sign up for Disney's forthcoming streaming service, Disney+, we now have 100 reasons to add it to our seemingly always-growing list of subscription services that already includes the likes of Amazon Prime Video, Netflix, HBO Now, Hulu, etc. Even thought we're excited about the variety of movies on Disney+, the platform's far from perfect. Fair warning: there's a feature that's bound to aggravate viewers.
In a lead up to the Nov. 12, 2019 launch date, Disney+ revealed on Twitter that at least 100 Disney Channel Original Movies, or DCOMs, will be available come next month, according to PopSugar Celebrity.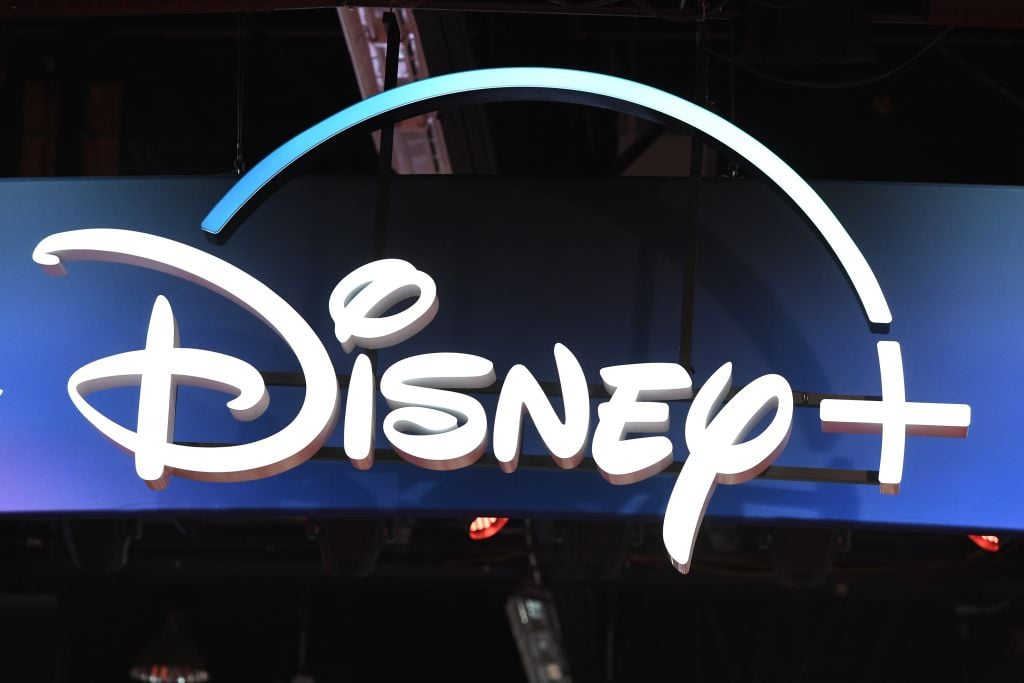 Maybe the folks over at the streaming service consulted our list of DCOMs we thought might be on Disney+.
Check out the list of 100 DCOMs that we now know will be on the platform when it launches next month below and get ready to wax nostalgia come Nov. 12, 2019 because there are so many classic DCOMs coming to Disney+. No more wondering whether or not Halloweentown is on Netflix because it's going to be on Disney's streaming platform along other DCOM classics such as The Luck of the Irish and Hilary Duff's Cadet Kelly.
Every DCOM Disney+ confirmed will be on the streaming service when it launches. 
The Cheetah Girls (2003)
Halloweentown (1998)
Stepsister From Planet Weird (2000)
Cow Belles (2006)
High School Musical (2006)
Quints (2000)
Phantom of the Megaplex (2000)
Pixel Perfect (2004)
Tiger Cruise (2004)
Twitches (2005)
Can of Worms (1999)
Smart House (1999)
The Thirteenth Year (1999)
Smart House (1999)
Genius (1999)
Johnny Tsunami (1999)
Don't Look Under the Bed (1999)
Up, Up and Away (2000)
The Color of Friendship (2000)
Once Upon a Mattress (2005)
Alley Cats Strike (2000)
Rip Girls (2000)
Miracle in Lane 2 (2000)
Ready to Run (2000)
The Other Me (2000)
Mom's Got a Date With a Vampire (2000)
The Cheetah Girls: One World (2008)
Dadnapped (2009)
Hatching Pete (2009)
Princess Protection Program (2009)
Wizards of Waverly Place: The Movie (2009)
Skyrunners (2009)
Starstruck (2010)
Den Brother (2010)
Let It Shine (2012)
Girl vs. Monster (2012)
Frenemies (2012)
Lab Rats (2012)
Lemonade Mouth (2011)
Sharpay's Fabulous Adventure (2011)
Double Teamed (2002)
Cadet Kelly (2002)
Get a Clue (2002)
Gotta Kick It Up! (2002)
Right on Track (2003)
The Even Stevens Movie (2003)
Kickin' It (2011)
Teen Spirit (2011)
Geek Charming (2011)
Camp Rock 2: The Final Jam (2010)
Avalon High (2010)
The Suite Life Movie (2011)
Teen Beach Movie (2013)
Teen Beach Movie 2 (2015)
Descendants (2015)
Invisible Sister (2015)
Adventures in Babysitting (2016)
The Swap (2016)
The Wizards Return: Alex vs. Alex (2013)
Cloud 9 (2014)
Zapped (2014)
The Ultimate Christmas Present (2000)
Zenon: The Zequel (2001)
How to Build a Better Boy (2014)
Descendants 2 (2017)
Bad Hair Day (2015)
Life-Size 2 (2018)
Kim Possible (2019)
Full-Court Miracle (2003)
Going to the Mat (2004)
Zenon: Z3 (2004)
Stuck in the Suburbs (2004)
Halloweentown High (2004)
Now You See It… (2005)
Go Figure (2005)
Life Is Ruff (2005)
Wendy Wu: Homecoming Warrior (2006)
Read It and Weep (2006)
The Cheetah Girls 2 (2006)
Return to Halloweentown (2006)
The Luck of the Irish (2001)
Johnny Kapahala: Back on Board (2007)
Jump In! (2007)
High School Musical 2 (2007)
Twitches Too (2007)
Minutemen (2008)
Camp Rock (2008)
Hounded (2001)
Jumping Ship (2001)
Halloweentown II: Kalabar's Revenge (2001)
The Poof Point (2001)
'Twas the Night (2001)
Tru Confessions (2002)
A Ring of Endless Light (2002)
You Wish! (2003)
Eddie's Million Dollar Cook-Off (2003)
The Scream Team (2002)
Inspector Gadget 2 (2003)