These Are 2019's Best Online Streaming Services for TV Shows and Movies
With the number of online video streaming services, it's not surprising that more and more people are making the decision to cut the cord. Gone are the days where cable TV was necessary to stay up-to-date on your favorite shows or watch the latest movies. Even better, these services are creating their own original content that is giving the traditional outlets a run for their money.
If you are looking to cut the cord, or are simply looking to add to your viewing lineup, we've got you covered. We're breaking down the hottest subscription services and what's great (and not so great) about them. Let's get started.
Netflix
Coming in as the most popular video subscription service, Netflix has mastered original content. Of the 20 most streamed shows in 2018, only one show was not available on Netflix. In 2013, Netflix broke the mold when it's original show House of Cards became the first streaming show to be nominated for an Emmy, nabbing nine nominations that year. It followed up House of Cards with originals like Orange is the New Black, Ozarks, and Stranger Things.
In addition to their original content, Netflix is also the exclusive streamer of many fan favorites including Friends and Breaking Bad.
Our picks for the best of Netflix are:
The Umbrella Academy
Stranger Things
You
Santa Clarita Diet
The downside to Netflix is its price. Netflix has famously been raising its subscription costs lately, with the lowest plan costing just under $9 per month (that for standard definition). This makes it one of the most expensive streaming services available.
Hulu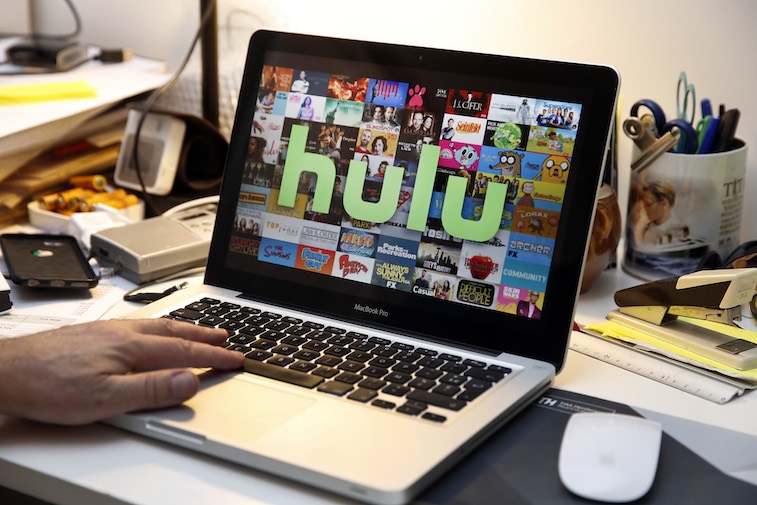 Hulu comes in next for the best streaming services. One of the great things about Hulu is it is a great place to find shows that are currently on TV. While Netflix has the previous seasons of shows like Grey's Anatomy, Hulu shows current episodes the day after they air. If you upgrade to Hulu Live, you'll be able to see the shows live and have access to popular movies and sports programming.
Like Netflix, Hulu is coming into its own when it comes to original programming. Though they don't have quite the library of original shows that Netflix does, they do have a few notable original series. For fans of Veronica Mars, the network will be releasing a Veronica Mars reboot this summer and has gained exclusive rights to the original show which it will begin airing later this year. If you're new to Hulu, we recommend:
11/22/63
The Handmaid's Tale
Marvel's Runaways
Amazon Prime
Amazon hasn't created quite the reputation that Hulu and Netflix have for original content. But that's not to say that they haven't found success in the area. The Marvelous Mrs. Maisel comes from the creator of Gilmore Girls and has quickly become one of the service's most popular series. The retail giant also showing that they can reel in the big-name stars, bringing in Julia Roberts in Homecoming and Bryan Cranston, who is credited as the creator and a recurring character in the Amazon original Sneaky Pete.
Though Amazon still has a ways to go when it comes to competing with Hulu and Netflix in regards to content, Amazon offers a few enticing items that the other two providers do not. When you sign up for Amazon prime, not only are you getting access to thousands of free TV shows and movies but you also have access to other Amazon services including free two-day shipping, Amazon Music, and Amazon Photos.
Honorable mentions
Netflix, Amazon, and Hulu are the top three names that come up for streaming services, but that doesn't mean there aren't other great services. HBO GO is available for $15 and is the only place to watch Game of Thrones. It also has a vast selection of hit movies.
CBS All Access is the exclusive provider for many CBS shows. The network has seen great success with The Good Wife spinoff, The Good Fight. You can also find many CBS classics on the service.
Meanwhile, we're waiting to hear more about Disney's new streaming service Disney+. The service is expected to be similar to Netflix and Hulu and be the exclusive home of many Disney classic movies, MCU films, and The Simpsons. Disney Plus is expected to be released November 12, 2019, for $6.99 per month.