These Are The Celebrities Starring In ABC's 'The Little Mermaid Live!'
If getting one live-action adaptation of The Little Mermaid wasn't enough, we will soon be graced with two.
It has been confirmed that the beloved Disney animation will be coming to ABC with The Wonderful World of Disney presents The Little Mermaid Live!
With this ABC special officially underway, who are the actors set to take on the roles in this live-action production?
Many big names have already been cast in the ABC special
If you can't wait for ABC's live production of Disney's The Little Mermaid, you're definitely not the only one.
The ABC special will pay tribute to the original 1989 animated classic, which celebrates its 30th anniversary this year.
It is set to to take viewers on an adventure under the sea with live musical performances by a star-studded cast who will bring the story many of us love to life.
It been two months since the live telecast was first announced and Entertainment Tonight learned early on that casting had taken place long before then.
A number of big name celebrities will be taking on the iconic roles in this live-action performance including Queen Latifah as Ursula, Shaggy as Sebastian and Auli'i Cravalho as Ariel.
All of them are excited to star in this never-before-seen special.
Even Cravalho, who rose to fame voicing the main character in Disney's hit animated film, Moana, is looking forward to playing yet another Disney princess.
"I'm so incredibly honored to be able to play one Disney princess that went beyond the reef and now to play another that goes under the sea, I am… My mind is blown!" she told Entertainment Tonight while attending Variety's Power of Young Hollywood gala.
Just last month, the outlet caught up with Queen Latifah at the 2019 MTV Video Music Awards, where she also shared her excitement to be a part of the production as well as taking on the role of the iconic villain.
"It's just been something that we've been working on for a while. It was perfect timing that it came together," she said at the awards show. "I'm so excited to play Ursula. I can't wait to see what spin Hamish [Hamilton, the musical's director] helps me put on this character."
Two notable actors have just been added to the cast
While many of us are excited to see these three actors embody some of the most memorable Disney characters, they aren't the only ones who will look familiar.
On September 25, ABC announced that two more celebrities have been added to the cast and they are, John Stamos and Graham Phillips.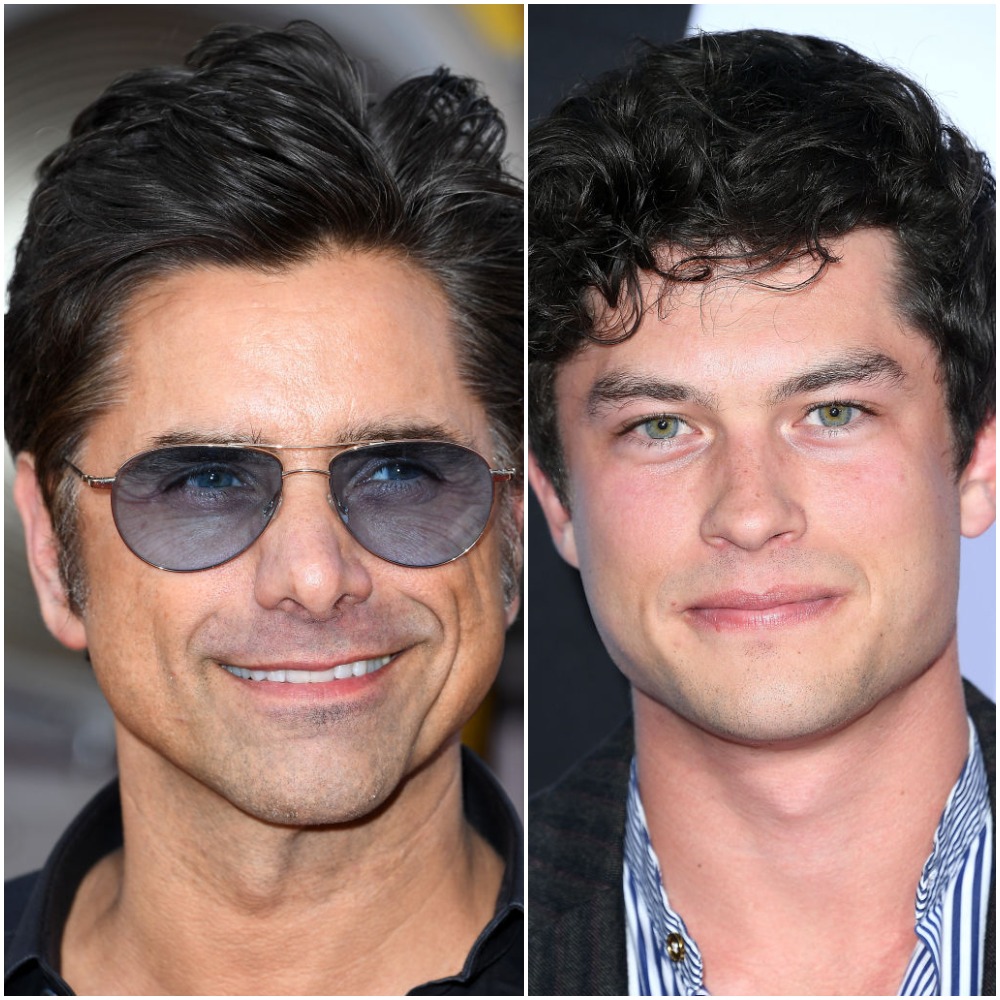 Stamos will be playing Chef Louis in the live action special and this role will be a breezy for him seeing as though he has already played the eccentric French cook in the Hollywood Bowl production of the musical.
Phillips will play Prince Eric and he too is no stranger to the stage, having acquired many theater and television credits since he was young.
So far, neither Stamos or Phillips have opened up about being cast in the ABC special, but we're sure they're just as excited to be part of this production as everyone else.
The Little Mermaid Live! will air on ABC on Nov. 5