These Are the Most Heartwarming Things Keanu Reeves Has Ever Said In Interviews
In case you miss it: the internet has been fawning over Keanu Reeves because of how genuinely nice he is. The 54-year-old actor has been dubbed "the internet's boyfriend" and a petition was even started to make him Time Magazine's Person of the Year.
Throughout the years, Reeves has said very heartwarming things interviews, so we have compiled a list of some of his best quotes. If you thought you couldn't get enough of Reeves, prepare to love him even more.
Keanu Reeves on if he will ever stop playing John Wick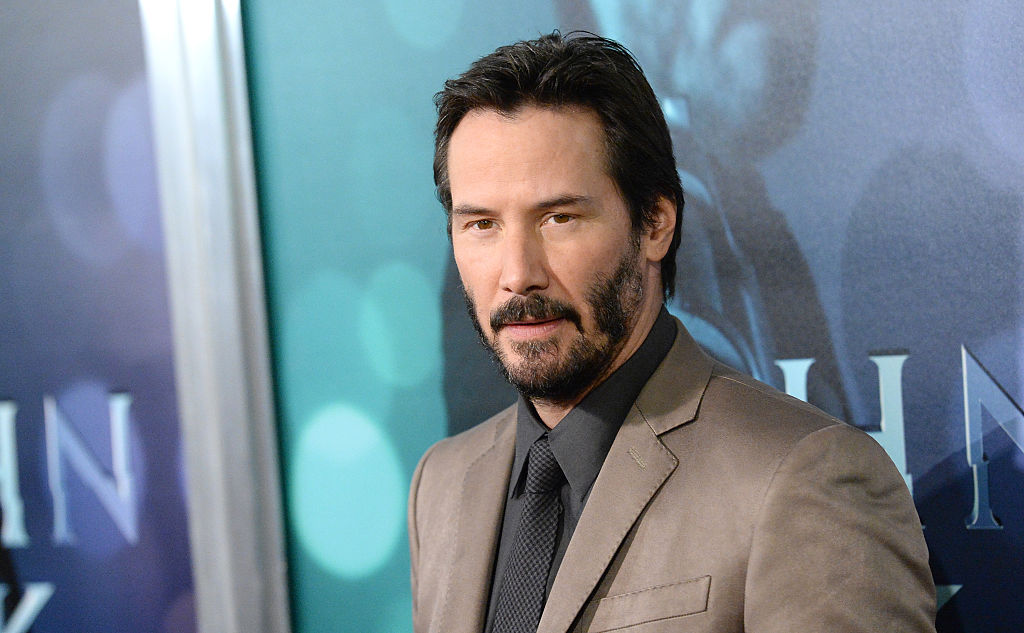 Since 2014, Reeves has been playing the title character in the John Wick movies. Fans love watching Reeves play a former hitman on the big screen and, if there's one thing we know about Reeves, it's that he truly appreciates his fans.
As such, in a GQ interview, when Reeves was asked how long he plans to play John Wick for, the actor responded: "As far as my legs can take me… As far as the audience wants to go."
How Keanu Reeves made friends when he was younger
Reeves has a lot of life lessons that we all can learn from. One of which concerns the age-old saying that "a stranger is just a friend you haven't met yet."
On his Reddit AMA a few years ago, Reeves shared that you really can make friends anywhere. When he was 20 years old and moving to Los Angeles for the first time, he was a bit out of his element. However, things changed when he happened to get a chance to join a group of guys playing hockey:
"I saw some guys at a gas station once who had hockey equipment in their car, and I asked them what they were doing, and they said they were playing street hockey, so I asked them if I could play," he said. "So I became involved in a street hockey game that took place every weekend for over 10 years, every weekend, red versus black. We would take holidays off and sometimes summers, but the game was going on for over 10 years."
What Keanu Reeves likes to watch on TV
On the same Reddit AMA, Reeves also was asked about his favorite TV show. While some people love twists-filled soap operas, overly-dramatic reality TV shows, or action-packed crime series, Reeves has a different thing that he enjoys watching on TV.
"You know, I don't have a favorite TV show, but I do know that I love watching The Olympics," he shared. "Whenever the Olympics are on, I just love watching them, the moments that you get these incredible athletes dedicating so much of their lives to the moments that happen in the Olympics, and it is great to be able to witness that."
What Keanu Reeves thinks will happen to us after we die
This is perhaps one of Reeves' most famous quotes as it has been shared countless times on the internet. In an interview with Stephen Colbert, Reeves was asked what he thought would happen after we die. Reeves hesitated before saying: "I know that the ones who love us will miss us."
It was a moment that touched every viewer (and even Colbert) as we are all reminded of Reeves' many tragic losses that he endured throughout his life.
On the same note, Reeves knows quite a thing for two about mourning the people he loved. In fact, his character John Wick is in the same boat having to endure losses as well.
In an interview with The Guardian, Reeves shared that, from his experience, one doesn't ever stop missing those people who have passed on. "I don't think you ever work through it," he said. "Grief and loss, those are things that don't ever go away. They stay with you."