These Are TLC's Highest Paid Reality Stars (And a Few Who Make Pennies in Comparison)
Love them or hate them, most reality TV stars make big money. The Learning Channel (TLC) can't keep up with the demands of E! and the Kardashians, but that's not to say your most beloved TLC families aren't rolling in dough. Salaries per episode are all over the board, as TLC tends to invest heavily in shows that attract a sizeable viewership. Some are paid handsomely, while others are paid pennies.
12. The Roloffs — Little People, Big World
$7,000 to $10,000 plus Roloff Farms revenue
A post from Business Insider says payment for docu-ensembles varies. "Per episode it ranges from low-end, like $1,500 an episode, to $3,000 at the high end. And then after three years of success, it can go up to $7,000 to $10,000 an episode. After that, you start moving into the Kardashian level."
Given that Little People Big World is in its second run after a brief hiatus in 2010, analysts speculate the family is each earning $10,000 per episode. The youngest Roloff, Jacob, who has quit the show for good, says he thinks he was screwed out of his money, though he uses a different word on The Keeping up with the Roloff family blog. Parents Amy and Matt both enjoy a net worth of $4.5 million, according to Celebrity Net Worth.
11. Alana Thompson — Here Comes Honey Boo Boo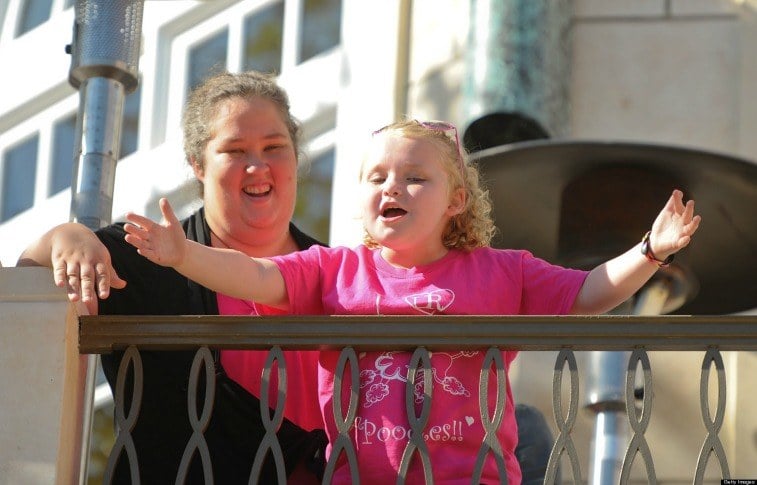 $15,000 to $20,000 per episode
TLC first introduced Alana Thompson (Honey Boo Boo) and Mama June on Toddler & Tiaras where Honey Boo Boo was a child pageant contestant. She was the show's breakout star, even though it's reported the children made zero dollars for their efforts.
America's infatuation with the Thompsons landed them a spinoff show called Here Comes Honey Boo Boo, where the family earned $15,000 to $20,000 per episode. The show was canceled after four seasons when it was discovered Mama June's boyfriend at the time, Mark Anthony McDaniel, was a registered sex offender.
10. The Willis Family — The Willis Family
$32,500 per episode and revenue from a rigorous tour schedule
After finding fame on season 9 of America's Got Talent, the Willis family booked a high-paying TLC show of the same name. The fourteen-member Nashville-based singing-group filmed for two seasons for which TLC agreed to pay $32,500 per episode. Newfound fame helped ink a few more slots on their already-packed tour schedule, but stardom came to a scratching halt when it was discovered Toby Willis, the father, was accused of raping four children. Willis pled guilty and received a 40-year sentence, effectively ending their run on the TLC network.
9. The Busby's — Outdaughtered
Exactly how much Adam and Danielle Busby earn to document their life with seven daughters is unknown. Before filming, sources report that Adam had a profitable job as an account manager, and most recently, the pair invested in a cycling franchise. Given that Outdaughtered is more popular than other TLC reality shows like Breaking Amish, the Inquisitr speculates the Busby's earn about $25,000 per episode.
Money must not be too tight, all in all. The Houston-based Busby clan donated $75,000 worth of toys to Hurricane Harvey victims last year.
8. The Duggar children — Counting On
$25,000 to $40,000 per episode
The eldest Duggar siblings secured their own reality spin-off show called Counting On following a high-profile scandal involving their brother, Josh that canceled 19 Kids and Counting. The children are thought to earn between $25,000 to $40,000 per episode, with many of the kids earning additional income via influencer marketing on Instagram and book deals.
They're not free of controversy, however. Both Jessa Duggar and her husband Ben are often criticized for not having real jobs, while Derek Dillard took heat after asking for missionary trip donations for a venture they didn't even attend.
7. Kody Brown & his wives — Sister Wives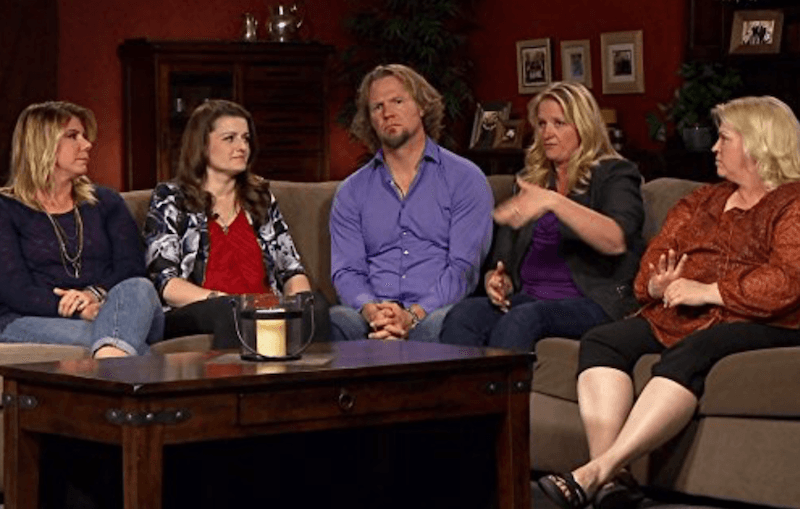 $25,000 to $40,000 per show plus multiple side businesses
Exactly how much TLC pays the family for Sister Wives is unknown. But producer Terence Michael said typical TLC families earn around 10% of a show's budget for each episode. TLC reportedly spends $250,000-$400,000 per episode on its shows, which would mean the Browns earn $25,000-$40,000 per show. This is a sizable wad of cash earned over eight seasons. Still, Kody Brown's net worth is just $800,000, no doubt sunk by a bankruptcy filing in 2005.
Supporting four wives and 18 kids is no small feat, so many of the wives earn additional income too via online businesses, a bed & breakfast, and book royalties.
6. Theresa Caputo — Long Island Medium
National tours, book deals, and TLC profits help pad a $3 million net worth
Theresa Caputo's journey on Long Island Medium has become one of TLC's most successful reality shows. Legitimate gift or not, ten seasons of talking to the dead has done wonders for her psychic business. TLC likely pays her the same per episode salary they do others, up to $40,000 per show, but Caputo remains one of the networks richest reality tv stars in her own right. She enjoys a net worth of $3 million net worth and a business wait-list of over two years for an hour-long reading.
The show allowed her to nab multiple stays on the New York Times best-seller list, embark on a highly-profitable national tour, and charge a reading fee of up to $175 per session, though she claims those profits go to charity.
5. Jazz Jennings — I Am Jazz
Transgender teen Jazz Jennings of I Am Jazz receives the bulk of her net worth from TLC, book sales, and endorsements. TLC jumped at the chance to document her journey when the family approached them with a TV series proposal. Jennings was already a YouTube star who also secured a profitable deal representing Clean & Clear beauty brand. If the Jennings earn what other TLC families do, you can bet Jazz is doing just fine for a 17-year old.
4. Bill Klein & Jen Arnold — The Little Couple
$25,000 to $40,000 plus additional income as entrepreneurs
Add TLC's The Little Couple to the list of families making bank on the network. They too, reportedly earn $25,000 to $40,000 per episode, though the pair likely grosses more per month on their own accord. Bill is an entrepreneur and inventor, while Jen is a neonatologist. The family enjoys a net worth higher than most other TLC reality TV stars, at $3.5 million.
3. Michelle & Jim Bob Duggar — 19 Kids & Counting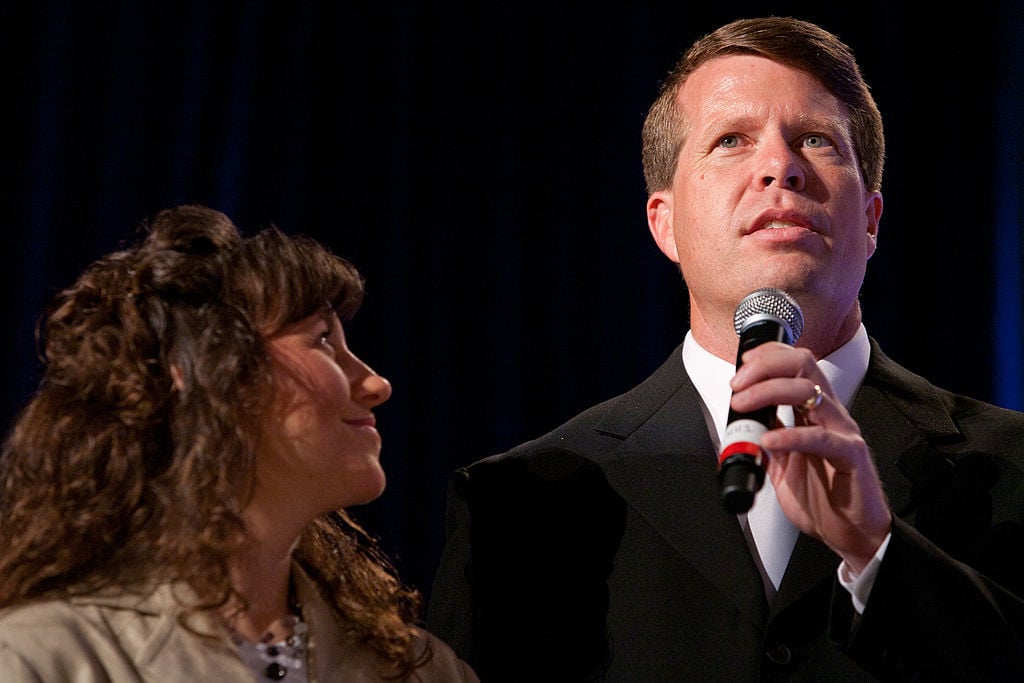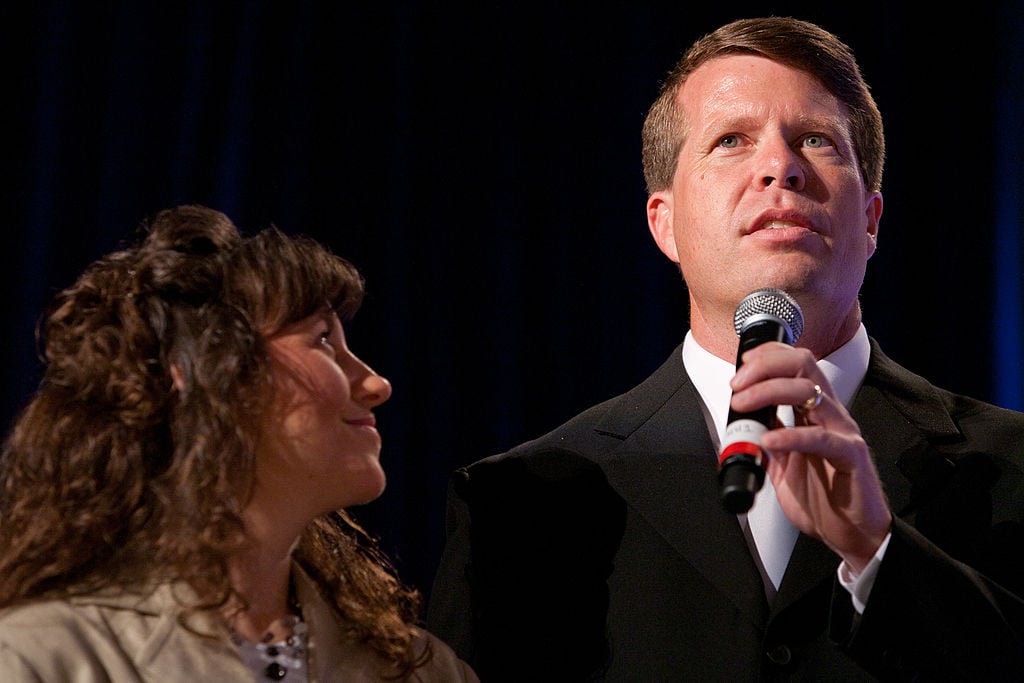 $25,000 to $40,000 while on air plus multiple business ventures
America followed the Duggar family expand to a unit of 21 people over nine seasons of 19 Kids and Counting on TLC. In its heyday, parents Michelle and Jim Bob were rumored to pocket somewhere between $25,000 to $40,000 per episode. Jim Bob negotiated a $25,000 speaking fee, and the duo amassed a net worth of $3.5 million.
That all changed when the molestation scandal surrounding their eldest son, Josh, hit airwaves and the show was pulled from TV almost immediately. The parents have since maintained a low profile.
2. Kate Gosselin — Jon & Kate Plus 8 and Kate Plus 8
America watched, enthralled, as John and Kate Gosselin's marriage fell apart on national TV. The only silver lining was that the pair earned $25,000 to $50,000 per episode of Jon & Kate Plus 8. By the time her first book was released, it was reported Kate had earned nearly $2.5 million in profits from the show. Kate's per show salary decreased to $40,000 when she resumed her journey, solo, on Kate Plus 8.
Gosselin continued to chase reality TV fame by giving Dancing With the Stars and Celebrity Wife Swap a try — both of which are known to pay contestants handsomely. Still, Celebrity Net Worth lists her worth at just $200,000.
1. Kat Von D — LA Ink
$200 per hour for a tattoo
LA Ink star Kat Von D is yet another TLC alum whose reality TV run was cut short by controversy and scandal. It's unclear how much she earned for her time as a Miami Ink co-star and LA Ink frontwoman, but her tattoo shop has no problem charging a minimum of $200 per hour for a tattoo today, thanks to her fame. Kat Von D is now worth a staggering $10 million thanks to TLC, her High Voltage Tattoo company, and successful beauty brand.
While some stars on TLC make big bucks, a few are earning pennies in comparison. 
90 Day Fiancé cast
While some TLC stars pocket six-figure salaries to film one season of their shows, other TLC castmates are earning much less. Nikki Cooper, wife of Chris Thieneman and friend of David Toborowsky on 90 Day Fiancé season 5 confessed they were paid just $1,000 per episode plus $2,500 to film the tell-all. Season 4's 13-episode season earned them a mere $15,500 for their time.
Say Yes to the Dress participants
There's no indication you get paid to appear on one of TLC's most popular and longest-running TV shows, Say Yes to the Dress — at least according to the SYTTD application and various websites spilling all the program's secrets. This is a bit unusual for reality TV shows, especially since some brides report spending five to six hours filming their segment. Even HGTV's House Hunters pays their participants a minimal fee of $500 for their time.
What Not to Wear participants
Zero dollars plus taxes on gift money
TLC took the fashion-challenged and morphed them into confident butterflies over 10 seasons on What Not to Wear. But viewers have revealed many secrets about the show's run since it was pulled from the air in 2013. Among them was the fact that the $5,000-dollar gift card given for a new wardrobe doesn't go very far in NYC. Guests were told they can keep whatever is left, but participants must pay taxes on the $5000.
A former contestant said on Reddit, "One of the producers told me the first day to NOT spend all $5000 and set aside some of the money for taxes" which sometimes amounted to $2,000!
Follow Lauren on Twitter @la_hamer.
Check out The Cheat Sheet on Facebook!